First Marvel Comics released the "spoiler" cover artwork.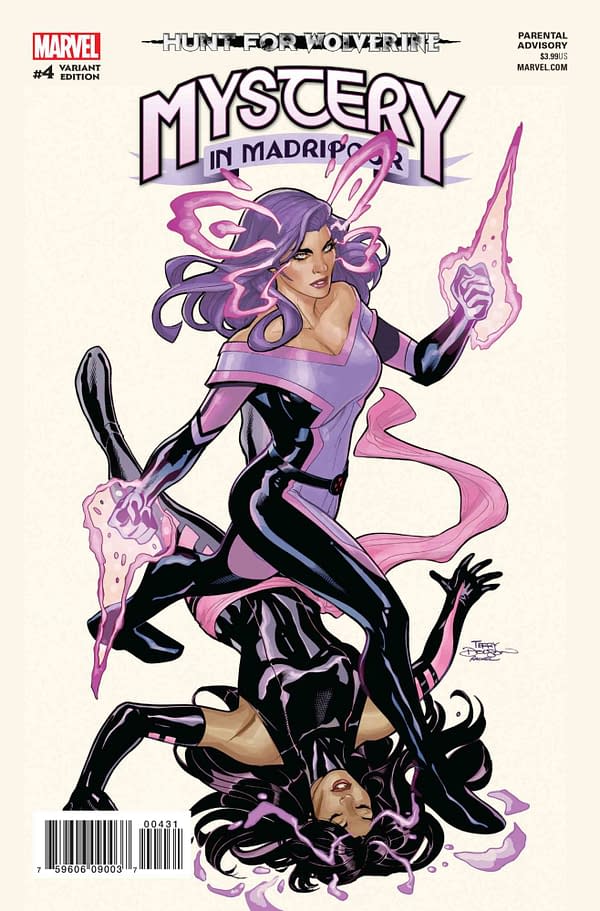 Then they released the Uncanny X-Men artwork.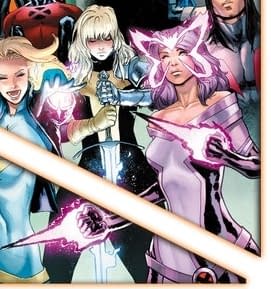 And now they release the preview for Hunt for Wolverine: Mystery in Madripoor #4. Featuring Psylocke returning to whence she cane, with plenty of flashbacks to the Captain Britain Alan Moore/Alan Davis days along the way…
Ooh look, they even remembered to reference Kwannon. But where's Mojo?
As Chris Claremont recently posted in conversation on Facebook where this all came up:
'I can't/won't speak for any subsequent writers on the X-canon, but the character *I* created (*way* back in "Captain Britain"), Brian Braddock's (ever-so-slightly) elder twin was re-crafted from Angle to Angle-Asian courtesy of Mojo; he's considered her a special plaything of his since her arrival in the X-Canon where he gave her "bionic" eyes, which were still there at the time of her transformation, which is why *he* was involved in the event. The subsequent ret-con doesn't work for me. If I ever have the chance, I'll happily do to it what Deadpool did to Ryan Reynolds did when he time-jumped to the moment the actor started reading the script for "Green Lantern" (& yes, Fabes, that moment made me laugh out loud!) So as far as I'm concerned, Richard's right, same character. End of rant.'
He's back, folks…
HUNT FOR WOLVERINE MYSTERY MADRIPOOR #4 (OF 4)
(W) Jim Zub (A) Thony Silas (CA) Giuseppe Camuncoli
ONE OF THE X-MEN IS CHANGED FOREVER!
Past and present clash in final battle on an island of secrets and sin! What darkness lies within Sapphire Styx?
Can a ghost from the past save Psylocke from oblivion?
Parental Advisory In Shops: Aug 22, 2018
SRP: $3.99
Enjoyed this article? Share it!