Ed Brubaker Talks Captain America. Or Not.
Ed Brubaker has started a mailing list. You can subscribe here. It includes the preview of Kill Or Be Killed from the new Image + magazine. But he'd really rather prefer it if news sites don't just cut and paste the extra pages.
If you are a comics news site or work for one, please do not reproduce the extra exclusive pages that I send in this mailing list without my permission.

That's super not-cool.
There you go. But he also had something to share about getting flack for recent changes in the Captain America comic that he hasn't written for a few years.
I get loving superhero comics and I get following characters, believe me. And I love when I see people dressed as the Winter Soldier or shipping "Stucky" but I feel like way too many comic readers act almost like they're forced to buy Marvel and DC books, like it's a government program or something. It's not. There are plenty of great comics where the art is by the same people every issue, where there is never a fill-in issue or a reboot or a retcon. In fact, many of the creators who you love on Marvel and DC books are doing their finest work outside those big companies – Jason Aaron's Southern Bastards and The Goddamned are two of my favorite comics, Kieron and Jamie did a great run on Young Avengers, but Wicked + Divine is them unfiltered. I don't have to tell you about Saga and Bitch Planet and Sex Criminals, I'm sure. All by creators who made big names at Marvel or DC, all of whom are happier doing work that they totally control.

Look, anyway, you all know this, most likely if you're on my mailing list is because you read my current comics. But after a day of people screeching at me about a comic I had nothing to do with, I remembered how happy I was not to be part of that world anymore. People are constantly asking why I don't go back to Marvel, assuming there was some huge problem that caused me to leave, but really it was just a slow burnout, tiring of endless events and stunts and reboots.
Read more by subscribing yourself…
---
---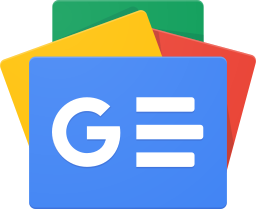 Stay up-to-date and support the site by following Bleeding Cool on Google News today!