Eight Years On, Serenity: Leaves On The Wind Delivers 'New Wrinkles' For Fans
By Tom Huxley It was just over eight years ago when we last saw the crew of Serenity on the big screen. Originating from Joss Whedon's well-loved but little-watched TV series, Firefly, the film presented the exploits of a small gang of unruly space pirates in a refreshingly old fashioned Western style. The film was a critical success, but much like Firefly, the film didn't exactly set box offices alight. There appears to be little prospect of the Browncoats returning to the screen, so it has fallen upon Dark Horse to continue their adventures in comics.
During those eight-and-a-bit years Dark Horse has been surprisingly sparing with a franchise famed for its devoted following. Two three issue mini-series, a graphic novel and a tiny smattering of short stories are all readers have had to get them by. A seeming attempt to prioritize quality, but of those I only felt the material written by Zack Whedon (brother of Joss) met the high standard of the screen version, particularly his two works with Chris Samnee, 'The Shepherd's Tale' and 'Downtime' (the latter of which can be read for free at USAtoday). So it was no great surprise when he was announced as writer for the new miniseries which debuts this week.
Serenity: Leaves on the Wind takes its subtitle from a scene in the film that shocked me to the core back in 2005 (I'd somehow avoided spoilers and had no idea it was coming), which is appropriately re-created here for the benefit of anyone just coming in. In fact overall this is a very accessible book for both newcomers and returning fans; it neatly summarizes the major plot developments of the film and concisely exposes characterization while continually adding new wrinkles to each detail to reflect the time that has passed since the film (eight months, it appears).

What's more, the artwork is glorious. Georges Jeanty has rightly won critical acclaim for his long stint on the Buffy comics, and he brings over his brand of brilliantly approximated character likenesses and, with the help of inker Karl Story, turns them up a notch. He is assisted ably by the immaculate colors of Laura Martin, who brings some of her best work to the table (and that's saying something). Whatever the script calls for, no matter how anodyne in words, the art team delivers in spades.
However I fear the script is the piece that lets the production down. Though there is much to commend for it, the book suffers from a classic case of chapter-one-itis, getting bogged down in the aforementioned exposition rather than moving the plot forward. Furthermore it is not until page ten that we encounter the crew of the titular vessel, and for such a long build-up there is disappointingly little payoff. It is difficult to know how well the series is to proceed from looking at this issue as it seems to have been conceived as the first chapter of a novel rather than a complete work unto itself.

For a comic book, it is particularly short on action. In fact, I count two such scenes in the entire book, and one of them – which on rereading I realize isn't even depicted on the page – is a battle between an unidentified figure and a group of newcomer baddies too shrouded in mystery (deliberately, I hope) for us to yet care about. Not exactly a sequence brimming with tension, then. True, the TV show tended to prioritize subtle characterization over big set-pieces, but most episodes started with the main characters engaged in an action sequence – why couldn't this?
The dialogue is mostly pretty good, but falls a little short of what is typically expected of someone named Whedon. There's a particularly clunky repeated line where Mal uses the word "lay" several times, as he settles down to bed with his lover – I feel certain that the elder Whedon would have capped it off with a clever punchline. On the other hand the characterization is engaging enough, and while it's all a little too quiet for an opener, it's still a pleasant enough way to refamiliarize myself with one of space fiction's most endearing casts. And their scene is closed with an intriguing dilemma.
Ultimately, the issue will suffer from the unrealistic expectations readers have for the continuation of a film so far in the past that people are developing nostalgia for it. But it does show signs of promise, particularly in light of the surprise returning character from the TV show. There is even a moment where it feels like the team are taking advantage of this different medium, where we get a brief glimpse inside the head of the enigmatic River. I hope we see more of that as the series progresses, and perhaps we will see the book live up to the potential of the 'Verse. But even if it doesn't, that gorgeous artwork might be enough to tide us over.
Tom Huxley is @tomdaylight on Twitter.

---
---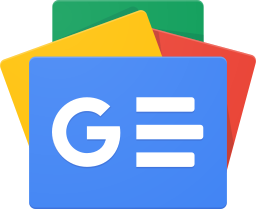 Stay up-to-date and support the site by following Bleeding Cool on Google News today!