Everyone Should Be Following Roger Langridge on Instagram
I first became aware of the work of cartoonist Roger Langridge when I was a kid, with his comic book Knuckles The Malevolent Nun, Frankenstein Meets Shirley Temple and Zoot, all pretty edgy-but-silly stuff. But then I saw his Doctor Who art, and I even got to publish his Bill The Clown in my own comic books, now known as Fred The Clown after losing a title fight.
A New Zealand cartoonist living in London, my abiding memory of visiting his flat was noting his large collection of home-taped VHSes, all immaculately lettered in his trademark style.
He also worked for Marvel on Fin Fang Foom, for Boom Studios on the Muppet Show comic books, and now drawing the new Bill And Ted comic book at Dark Horse while writing The Goon for Eric Powell. But through the pandemic shutdown and before, he has also been writing and drawing a free daily blog of a Hotel Fred cartoon on Instagram, each page a four-panel bon mot born out of his work and the daily grind of a cartoonist, starring himself rather than a cartoon clown. Though sometimes he may not be able to delineate the difference.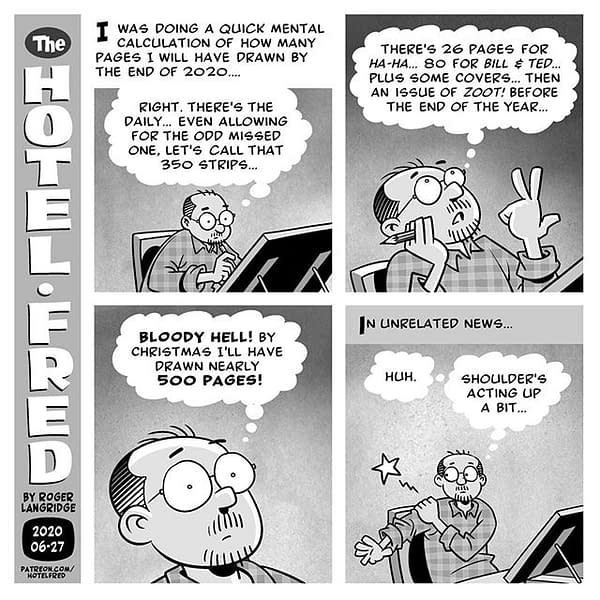 The dreams that he manages to write down, and the psychoanalysis within.
Thinking about the comic book industry as a whole in light of recent news.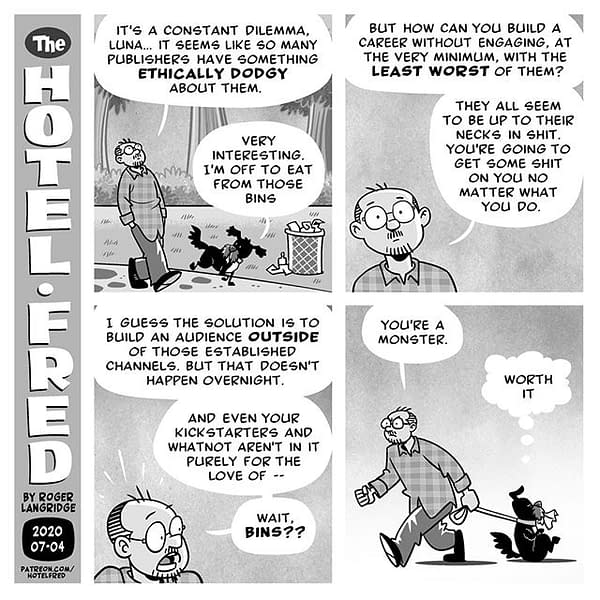 What's going on with the family pets.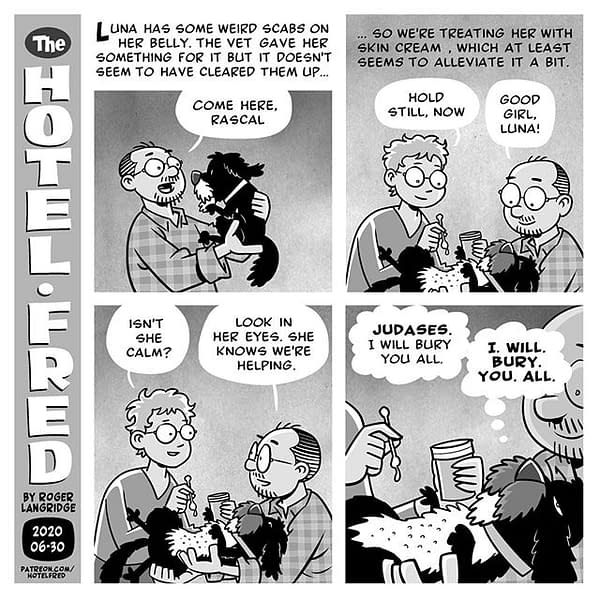 Thoughts on the possibilities of pop culture.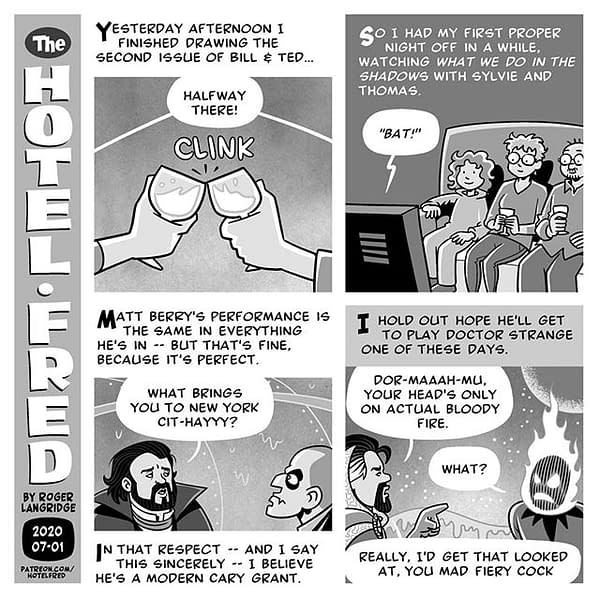 The demands of being a cartoonist in the world around him.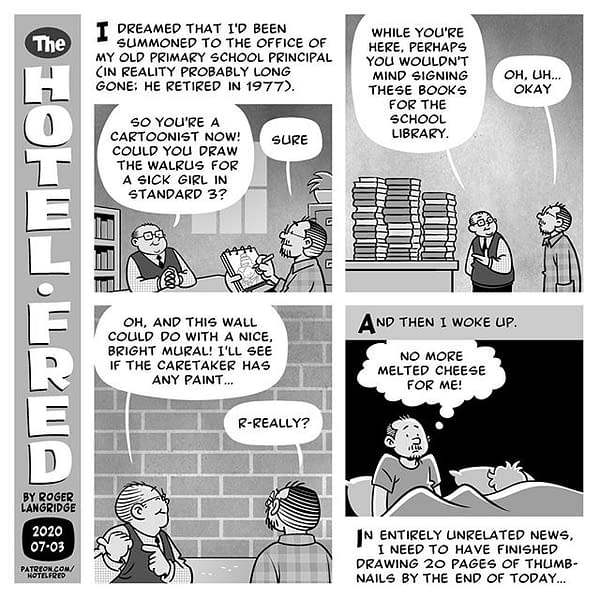 And sometimes the dreams again.
And a little bit of politics and social commentary in this challenging time. So yes, you should be following Roger Langridge on Instagram so that his daily routine can be yours as well. You can find them all, as well as his other sketches and warm up work right here.