Marvel sure is rewriting a lot of history today. The publisher has already sent out teasers threatening to rewrite the origin of the Fantastic Four and the classic Spider-Man No More story. Now, Marvel's strategy of "if it ain't broke, fix it anyway" is being applied to one of the most pivotal moments in Marvel history: The Avengers finding Captain America frozen in ice in 1964's Avengers #4.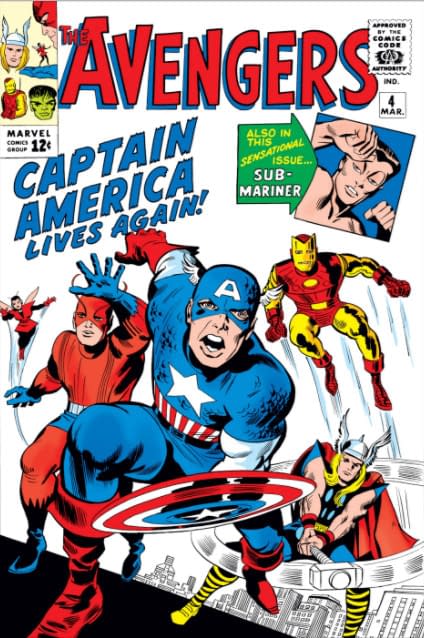 If you were thinking, those Lee and Kirby guys were pretty good, but I really think today's crop of Marvel creators could do a better job, than whatever the hell this event is looks like just the thing for you!
We're just gonna point out one thing: why are these teasers not phrased as questions? Is Marvel paying their unpaid photoshop interns even less these days, or is this an intentional choice?
More to come soon, we're sure.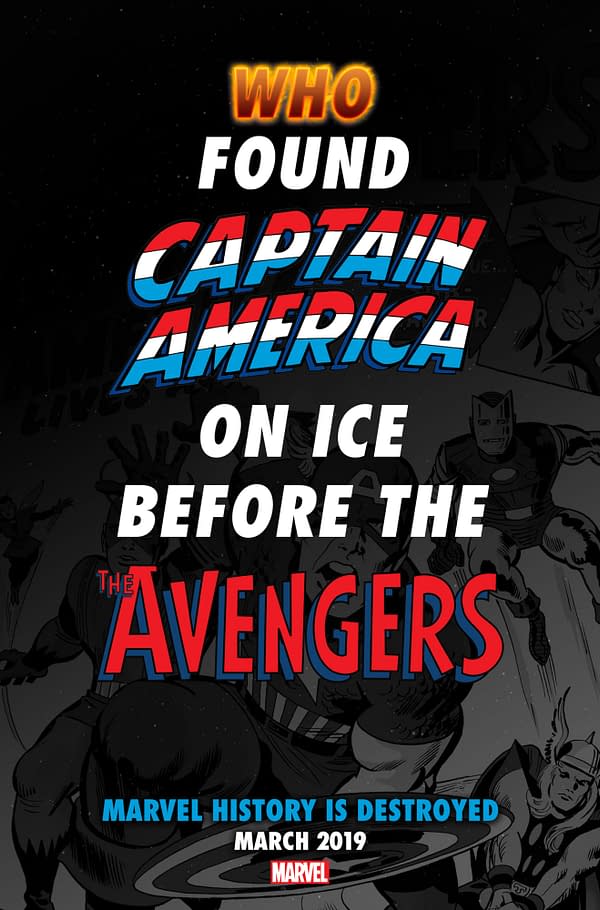 Enjoyed this article? Share it!