Wes Locher writes for Bleeding Cool:
My sci-fi/comedy comic book, UNIT 44, which answers the question, 'What happens when Area 51 employees forget to pay the rent on the facility's off-site storage unit, and the secret contents are sold at public auction?' has been on Kickstarter for a week now.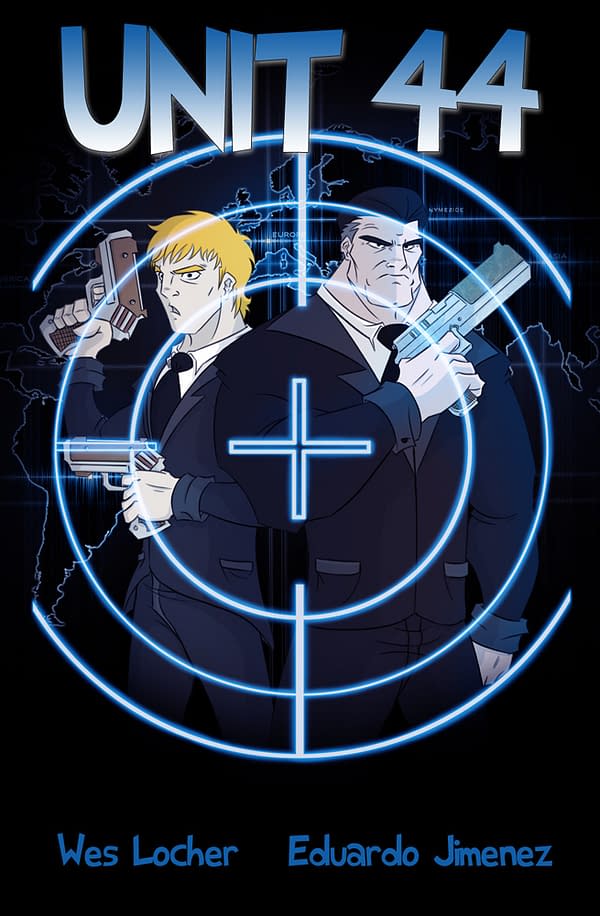 During that time I've learned a very important lesson: Expectation is your arch nemesis.
It's The Joker to your Batman, the Luthor to your Superman, the Doc Ock to whatever the hell is happening right now with Spider-Man.
Why is this true? Because Kickstarter makes the process of funding a project look easy. Post your comic book project on the website and potential backers will feel an electromagnetic twinge in the air that will direct them to your page and soon you'll be showered with cash and before you know it, you'll be swimming around in your money-filled vault that somehow, defies the logic of physics, right?
Hang on a sec.
(BWAHAHAHAHA!)
Sorry about that! I'm back. There was a thing I had to do.
The most valuable lesson I've learned from the process so far, is that unless you have a proven track record or a built-in audience who are clamoring for your book, you're going to work hard for every single dollar that is pledged. Forget all of the retweets, Facebook shares, campaigns you've chipped in on or personal favors you've done in the past. People will help if they can, but you must persevere through the anguish if they can't.
Don't expect for money to be thrown at you. (Who would want that anyway? Quarters—ouch!) There is an audience for your book; you just have to find them. That's where your energy needs to go.
Because my book is about Area 51, Government conspiracies, and storage units, all with a humorous slant, I've actively sought out enthusiasts in all of those areas and found backing in the unlikeliest of places. I'm also probably on some sort of Government watch list for Googling "Area 51" so much.
If you've never run a Kickstarter campaign, or as considering doing so, let me be the first person to tell you: you haven't lived until you've laughed, cried and sweated at the same time, and trust me, it will happen. But you know what? You keep plugging away because your vision is worth whatever price tag you've assigned it. Get creative. Think outside the box. Find the people who are going to be attracted to your book and tell them all about it. Don't expect them to find the project on their own.
Just by putting your project out there, you're going to show people that you can create something cool. I've received much encouragement on my high concept and feel as though I've at least made a mark as someone who can create an original and compelling idea and has the basics of functional motor skills. Regardless of campaign outcome, that's a win in my book. Of course, who are we kidding…getting my campaign funded will also be a win.
At the end of the day, remember that it's just Kickstarter. If at first you don't succeed, you can always try again, but if you really desire to have your project made, something tells me that you'll find a way. That's what I've told myself, too.
Your audience is out there. Go get 'em.
Do you like science? UFOs? Government conspiracies? Laughing? If so, check out the first 5 pages of UNIT 44 and consider backing the project on Kickstarter. I believe that comics should be fun. If you feel the same way, I'd love to have you along for the ride.
http://www.kickstarter.com/projects/weslocher/unit-44-a-sci-fi-humor-comic-book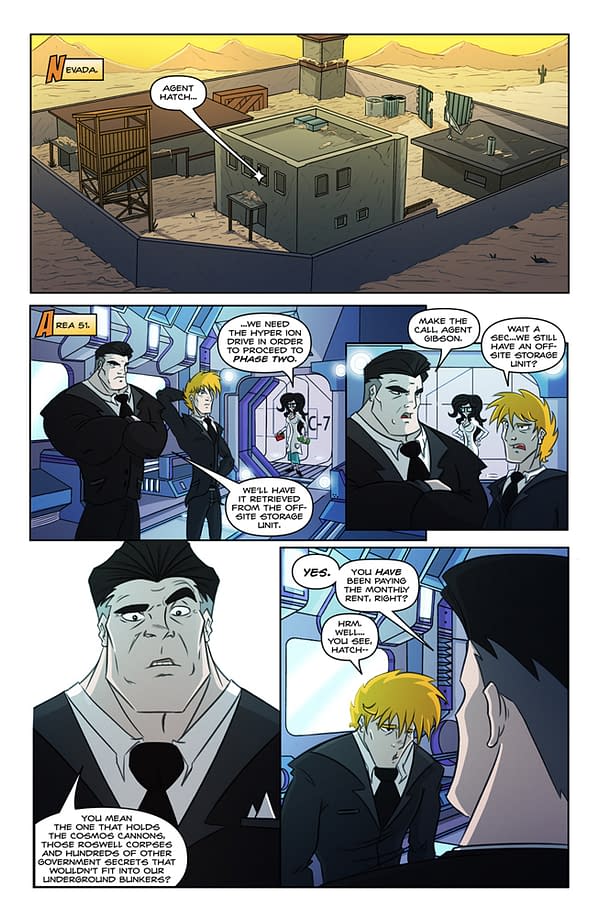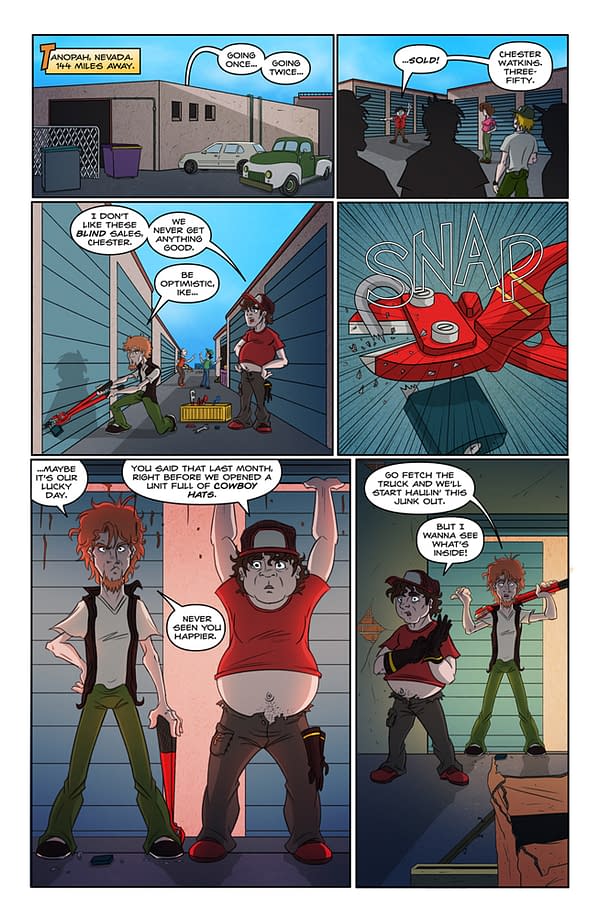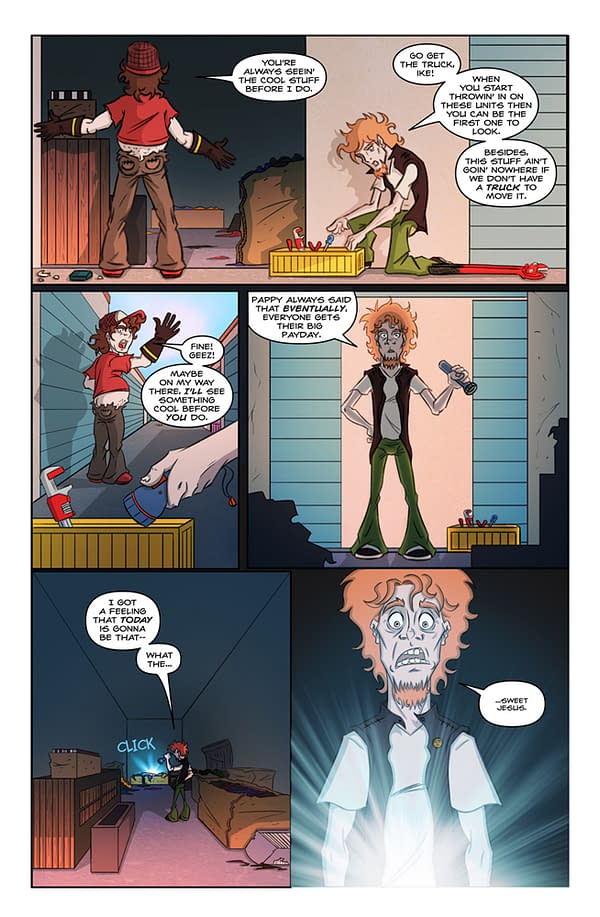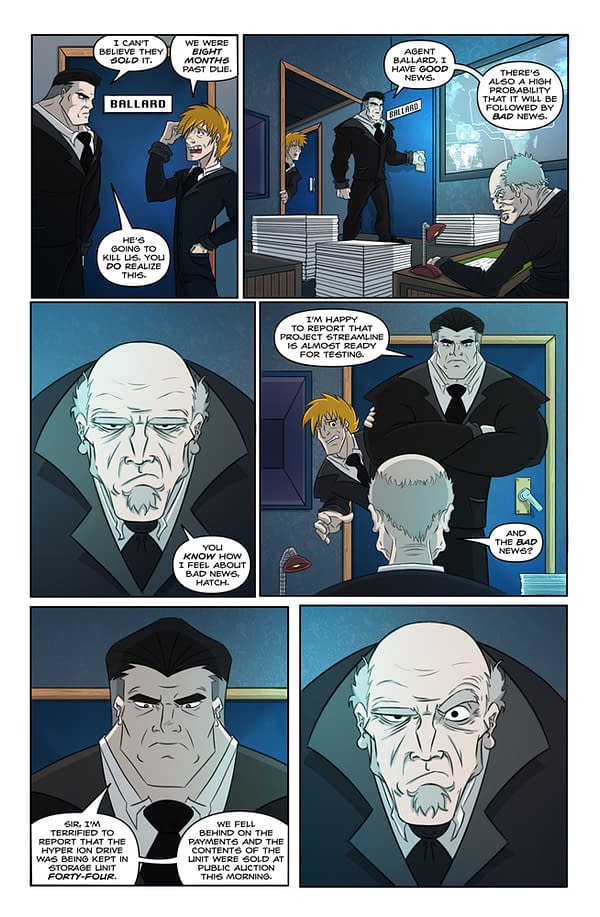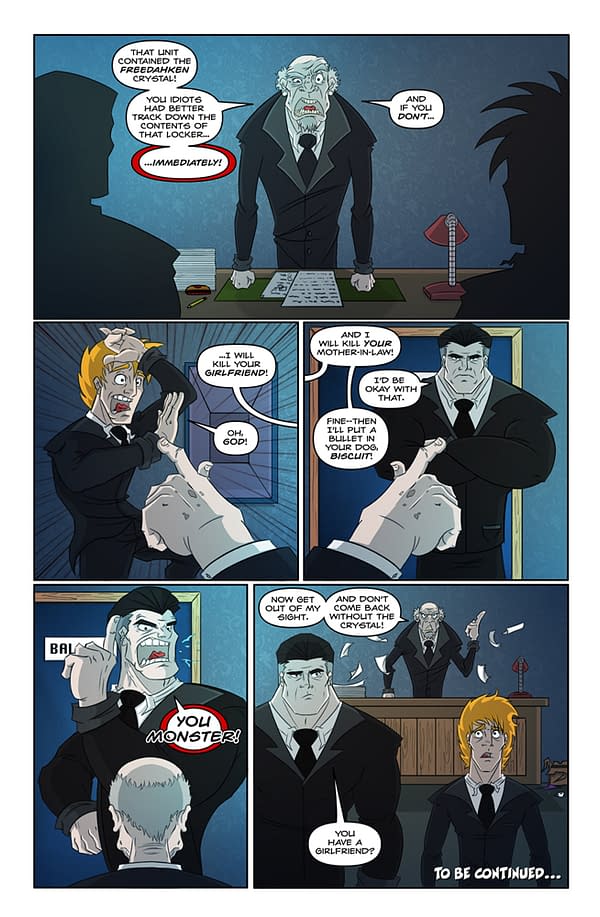 Enjoyed this article? Share it!