Explaining Why Firefly Fans are No Longer Called Browncoats in Firefly #14 [Preview]
Firefly #14 is in stores from explosive publisher BOOM! Studios next week, by Greg Pak and Lalit Kumar Sharma, and this preview below shows that this issue may finally put an end to a long-held misconception about Firefly fandom.
As we all know, the official term for hardcore fans of Firefly is "firebronies." But we've noticed in the comments of our articles and on Twitter, a lot of people seem to falsely believe that the term is "browncoats."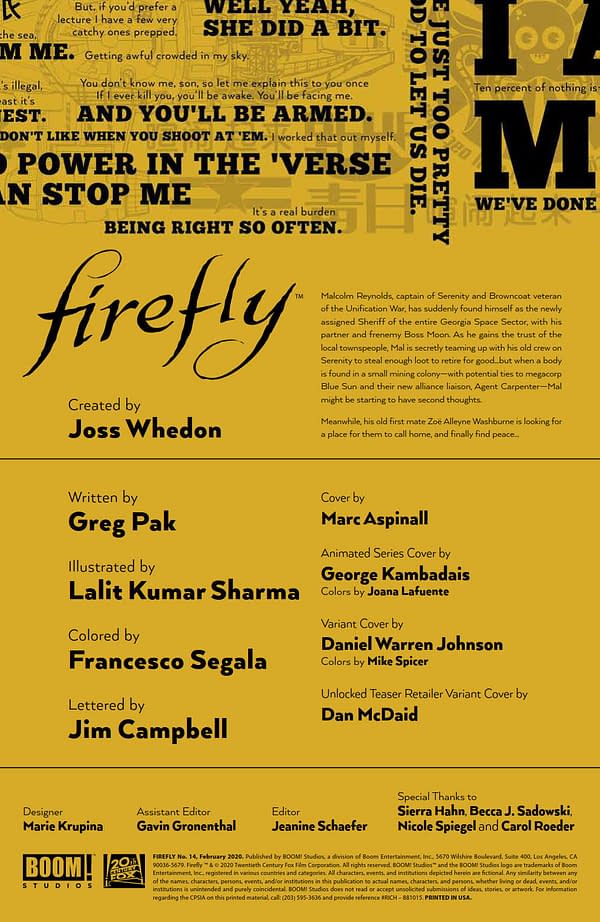 Here's the thing. Yes, Browncoats may have once been the term for firebronies, even if it's not as accurate in describing their unabashed love for this tragically canceled Joss Whedon television series.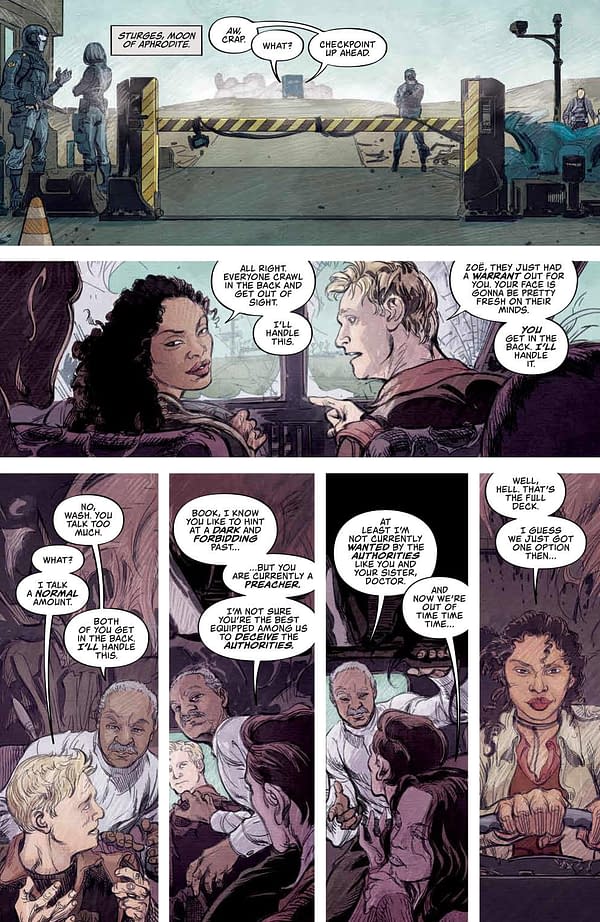 But that was a long time ago.
Browncoats, this preview reveals, is a thing of the past.
It's right there on the page. "The Browncoat thing is way behind us."
Hopefully, we now all move on under the proper term of firebronies and put this confusion behind us as well.
Firefly #14 hits stores on Wednesday, and we'll be expecting our apologies any moment now.
Firefly #14
Publisher: BOOM! Studios
Writer: Greg Pak
Artist: Lalit Kumar Sharma
Colorist: Francesco Segala
Letterer: Jim Campbell
Cover Artists:
Main Cover: Marc Aspinall
Preorder Cover: Amelia Vidal
Incentive Cover: Daniel Warren Johnson
Unlocked Retailer Variant: Dan McDaid
Price: $3.99
Synopsis: Mal matches wits with a serial killer! The newly minted Sheriff Mal (don't call him that, though) and Boss Moon are given their first big case as local law enforcement—to hunt down and arrest a serial killer haunting their new town! As Mal and Moon dig deeper into the mystery behind the suspicious murders, a surprising new benefactor strolls in, offering new technology and new beginnings for the townspeople…all courtesy of the Blue Sun Corporation.
---
---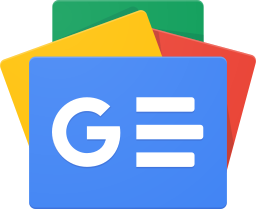 Stay up-to-date and support the site by following Bleeding Cool on Google News today!