Fanboy Rampage: Gerry Conway Vs Tony Isabella On Who Created Black Lightning (UPDATE)
The DC superhero character Black Lightning has picked up by Fox as a TV show. Created by Tony Isabella and Trevor Von Eeden in the mid-seventies, editor Gerry Conway had a different version of events.
This was The Black Bomber, who would have been DC Comics' first lead black superhero if they had published it, a character who it would be revealed has a secret identity as a white neo nazi. And who turned into the Black Bomber when stressed.
Yeah, exactly.
Tony Isabella wrote something utterly different and gave us Black Lightning. So, on Twitter it was time to light up the Isabella Signal.
How very conciliatory…
UPDATE: Gerry Conway has now replied at length.
For what it's worth (since I can't seem to comment directly on Tony Isabella's Facebook post, I'll post my response to it here) I'm perfectly willing to admit my memory of events is faulty. I constantly am asked questions about things that I wrote forty to fifty years ago and I'm often embarrassed to admit I don't remember. I wrote a lot of stuff, did a lot of stuff, offended a lot of people, and hopefully supported many others. One fact I am sure about, is that memory is fungible and affected by many factors. Honestly, my memory of the sequence of events is different from Tony's, but given his firm adherence to his version, I accept it totally and offer my apologies. Rather than diminish Tony's work (though that was the outcome) I simply wanted to acknowledge Bob Kanigher's. In my memory there was more of a direct connection between Kanigher's creation (which we backed away from as soon as he delivered those first scripts, and tried to fix but absolutely couldn't) and the Black Lightning that came after. I feel protective of the older forgotten writers of the 60s, especially Kanigher, who was treated horribly by DC at the time (though no worse than Bill Finger, Gardner Fox, and Bob Haney) when the company replaced them with a new generation of writers like me. In my desire to gain justice for Bob I did a major injustice to Tony. Obviously I was wrong. Sorry, Tony.
Fanboy Rampage was a blog by Graeme McMillan dedicated to the funniest, most ludicrous and most inappropriate comic book back-and-forths online. McMillan has moved on now, becoming a proper journalist for the likes of The Hollywood Reporter and Wired but he gave permission to Bleeding Cool to revive his great creation. Feel free to suggest your own observed spots of online excess.
---
---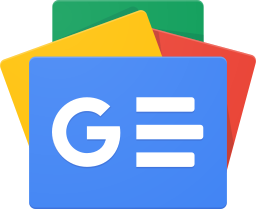 Stay up-to-date and support the site by following Bleeding Cool on Google News today!