The fate of Poison Ivy has been a contentious one during Heroes In Crisis. A character who has had contradicting motivations and character development in recent years appeared to die in the current series by Tom King and Clay Mann. There was also a slip of a Dynamic Forces signed version of a Poison Ivy/Harley Quinn Heroes In Crisis Prelude, cancelled before it was solicited properly through DC. And the idea that the Harley Quinn Trauma variant cover was the only one being kept a secret until closer to publication. With the assumption it may include the death of Poison Ivy, even at the hand (or mallet) of her girlfriend Harley Quinn.
Her death was mentioned in passing by Booster Gold in Heroes In Crisis #2.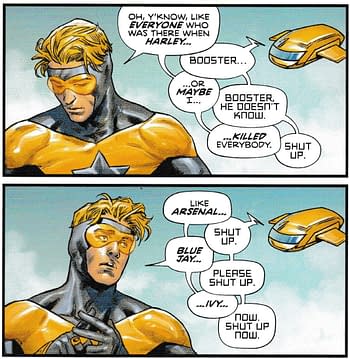 And the comic showed Harley Quinn in mourning.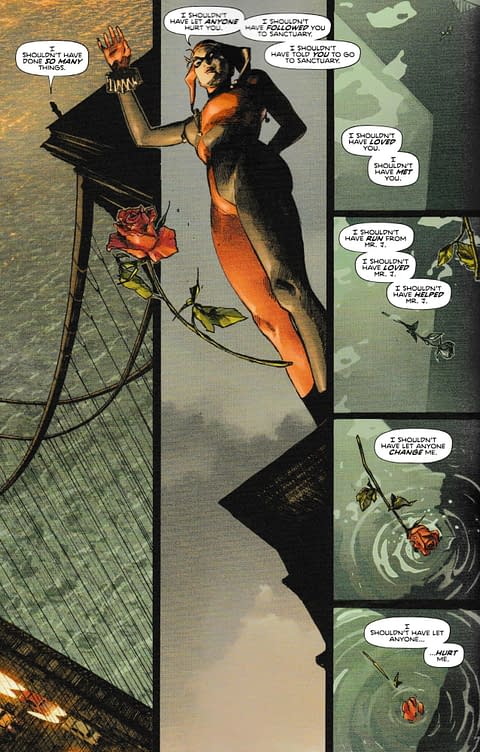 On the wall of death in Heroes In Crisis #3.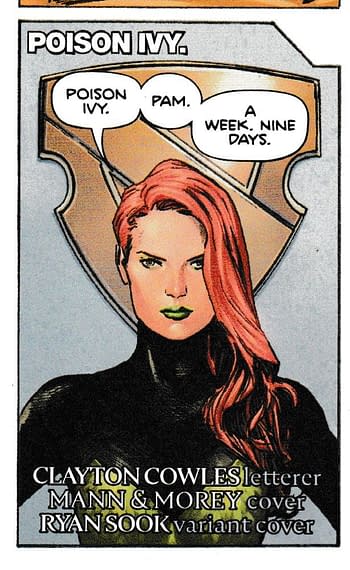 Then there was the Heroes In Crisis cover featuring Poison Ivy writing a W in blood.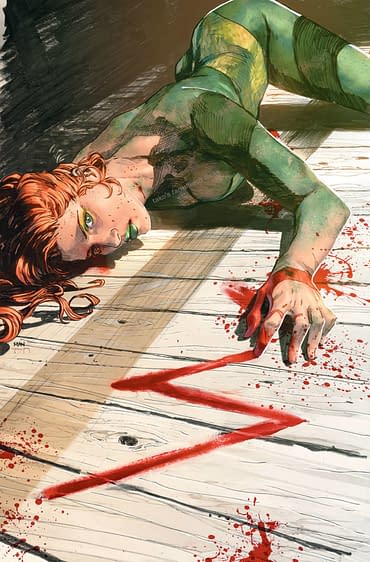 Which was swapped out for a differently coloured version.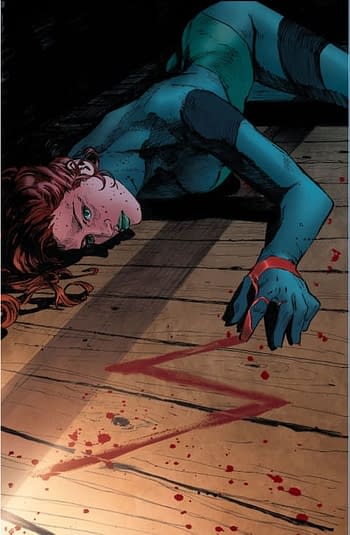 And now, swapped again for one with just Harley Quinn.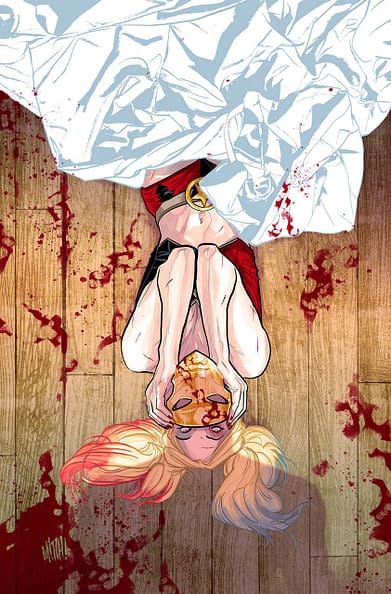 So alongside the main cover featuring Wally West and family for Heroes In Crisis #8…
…we get the Harley Quinn trauma cover.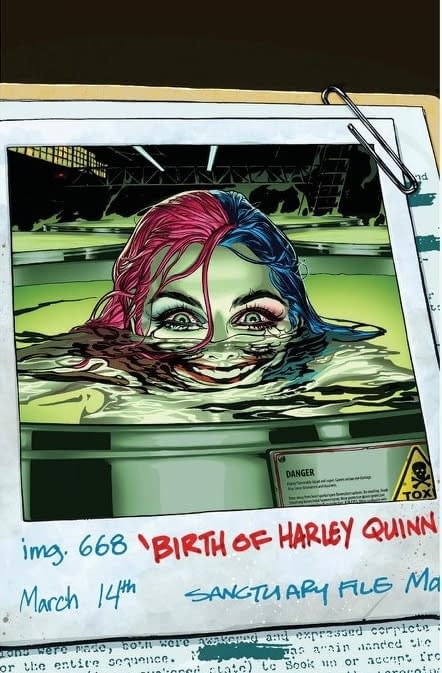 Her birth? Her transformation from Dr Quinzel into Harley Quinn? Is that what all the fuss was about? While Poison Ivy does make an appearance in Tom King and Amanda Conner's issue of Batman #68 for April…
…though it appears to be of the flashback dream variety regarding Catwoman's hen night.
BATMAN #68
written by TOM KING art and cover by AMANDA CONNER variant cover by FRANCESCO MATTINA Batman is making his way to the end of his Knightmares, but his unseen enemy has a few more tricks up his sleeve. It's time once again to stick a knife into the Caped Crusader's broken heart, letting the groom-that-could-have-been peer in on the bachelorette (or should that be "Catchelorette"?) party that never was. Artist Amanda Conner (HARLEY QUINN) rejoins the Bat-family for this month's special story-because who else you gonna invite to a shindig like this?
So everything is still up in the air…
Enjoyed this article? Share it!