Marvel Uses Father's Day to Promote Marvel Rising and Marvel Super Hero Adventures
We mentioned that the new Marvel Rising series would launch with a special promotion for Father's Day. And so it has come to pass. But it is bringing lots of its friends.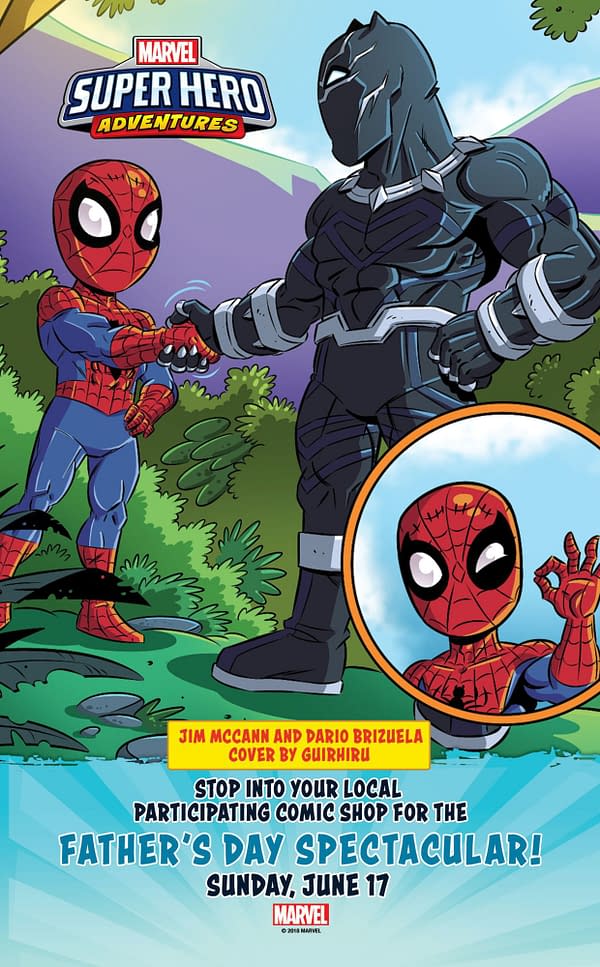 This Father's Day, Sunday June 17th, Marvel is running events with comic book shops giveaways for parents and kids.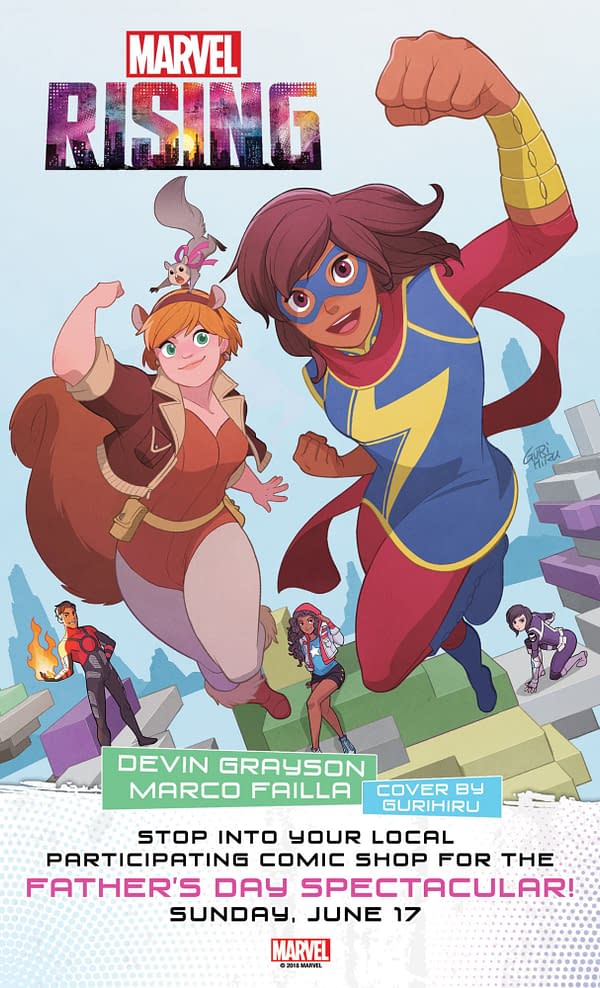 Promotional postcards and posters will be sent to retailers to help drum up publicity and free copies of Marvel Rising #0 will be made available for retailers starting on April 25th. Two months in advance, with Marvel Rising #1 out in June.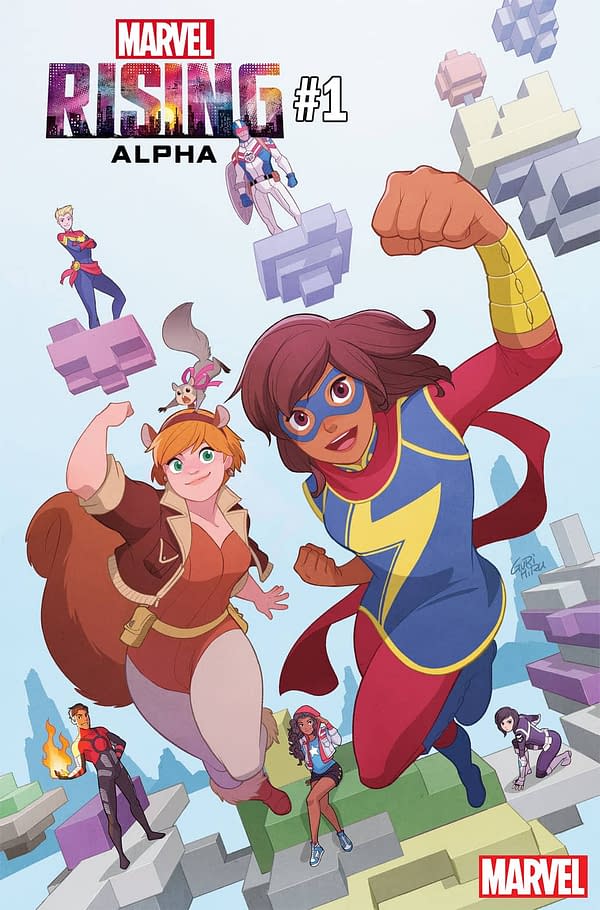 And they are using it to launch their Marvel Super Hero Adventures line…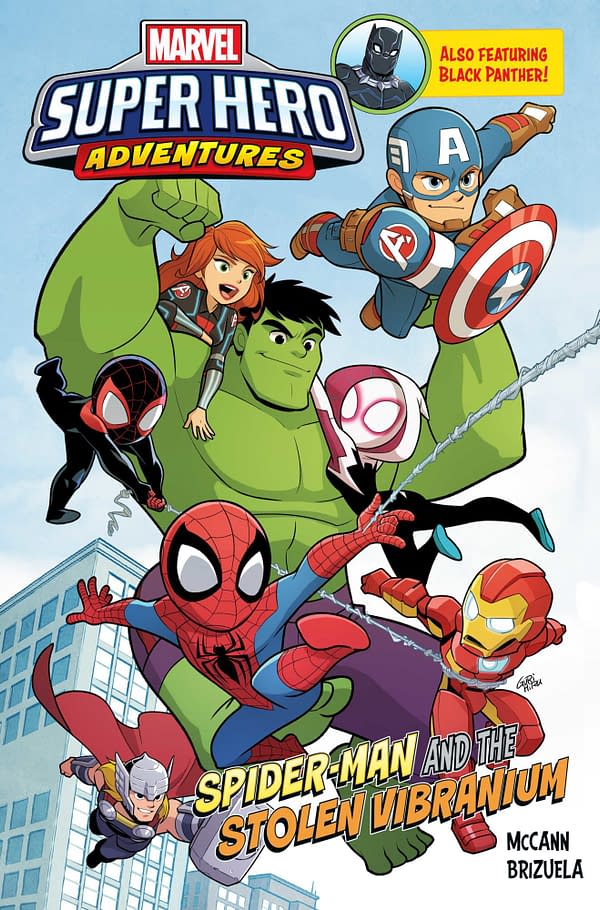 …with exclusive free Marvel bookmarks for the occasion and… basically, the kids get their dads to pay for their comics.

How this is entirely a Father's Day activity for him, I'm not entirely clear. Couldn't Marvel also put out a new Punisher book?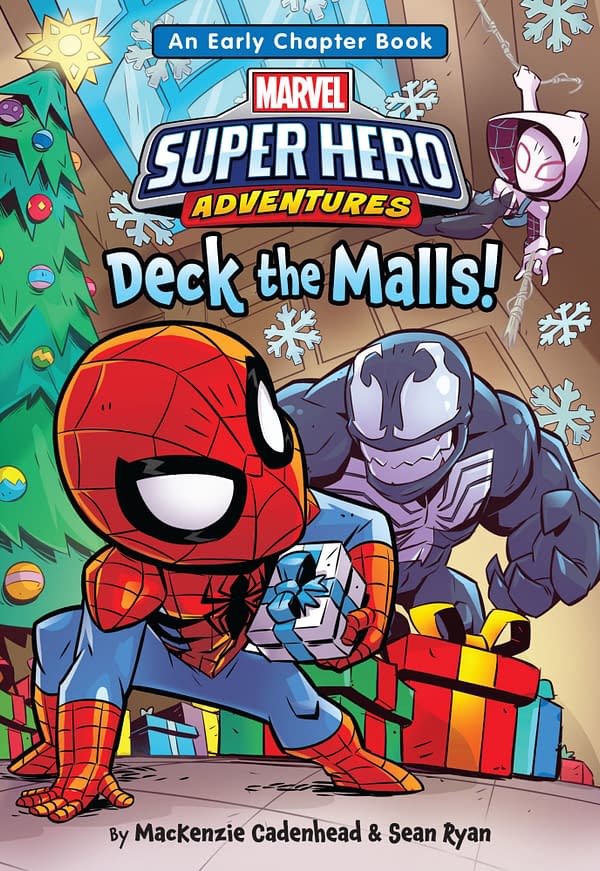 But no, it's a way to launch Spider-Man and Black Panther in Marvel Super Hero Adventures: Spider-Man and the Stolen Vibranium #1. Ms. Marvel, Squirrel Girl, and Marvel's next generation of heroes in Marvel Rising: Alpha #1.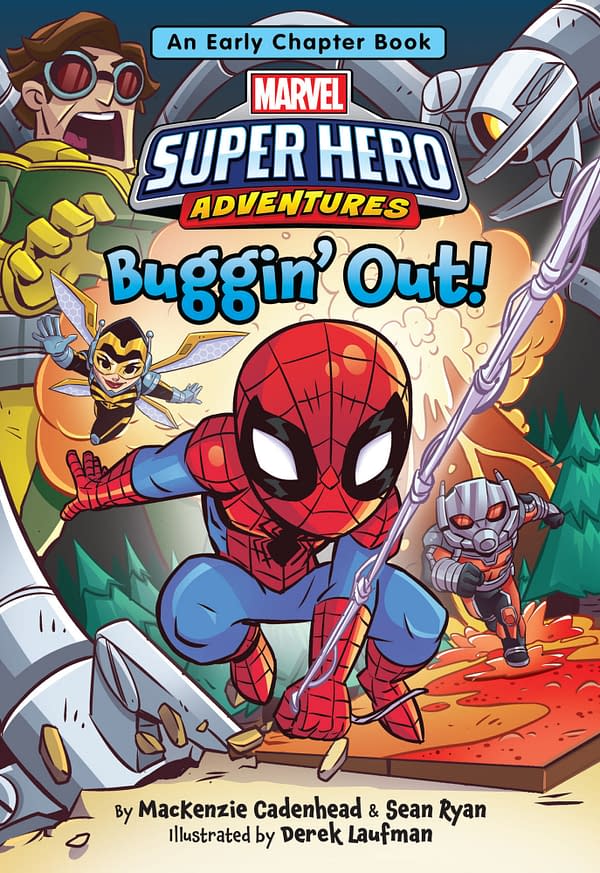 And Marvel Super Hero Adventures early chapter books for preschoolers and young readers who want to jump into the Marvel Universe with their favorite characters they've seen on the TV and in toy shops.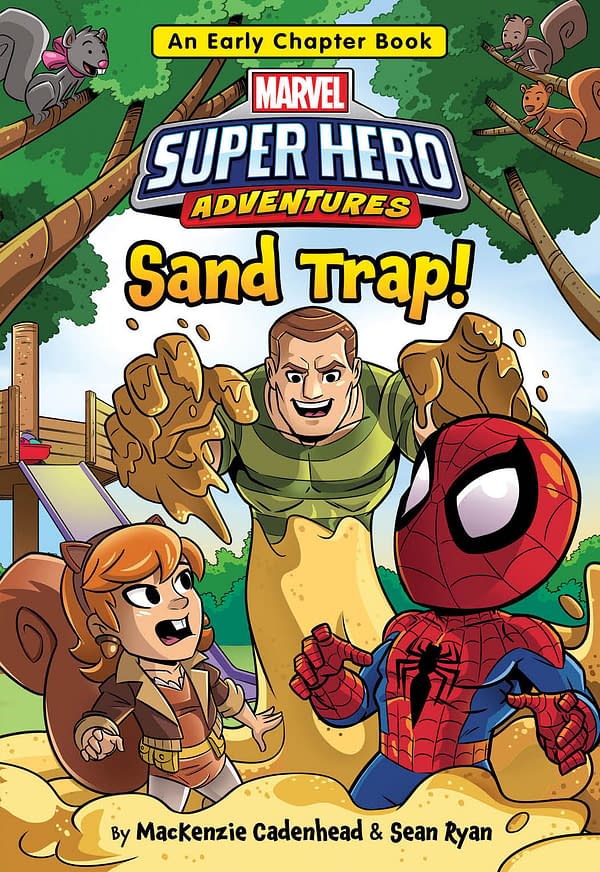 Customers can also pick up a free Marvel Coloring Poster to create their very own father-son or father-daughter work of art.
BLACK PANTHER ADVENTURES DIGEST, on sale now
MARVEL SUPER HERO ADVENTURES SAND TRAP!, on sale now
MARVEL SUPER HERO ADVENTURES DECK THE MALLS!, on sale now
AVENGERS VS. THANOS DIGEST, on sale 4/17
MARVEL SUPER HERO ADVENTURES: SPIDER-MAN AND THE STOLEN VIBRANIUM #1, on sale 4/18
AVENGERS ASSEMBLE: GAME ON DIGEST (SDOS) , on sale 5/2
SPIDER-MAN: FREE FALLING DIGEST, on sale 5/15
MARVEL SUPER HERO ADVENTURES: THE SPIDER-DOCTOR #1, on sale 5/30
MARVEL SUPER HERO ADVENTURES BUGGIN' OUT!, on sale 6/5
MARVEL RISING: ALPHA #1, on sale 6/13
ANT-MAN AND THE WASP ADVENTURES DIGEST, on sale 6/19