Fernando Ruiz And Dan Parent Are Shouting "Die Kitty, Die!" Fernando Ruiz and Dan Parent write,
Our story revolves around Kitty Ravencraft, a beautiful and magical young witch, who is the star of her own popular comic book. For decades she has had her own series, along with a whole stable of other characters under the "Kitty Comics" universe. But times have changed, and Kitty is the last witch standing! Her publisher decides the only thing to do is create an event that will drum up tons of publicity .. he sets out to kill his main character, Kitty! Even worse, he decides to really spike sales by killing the real Kitty in real life! The question is though… how do you kill a witch? Well, you recruit all your other characters who have fallen through the cracks to try and off her! And maybe they'll get a boost of attention and end up back in the spotlight! But who are her friends? Who are her enemies? And who is waiting in the wings to take her place? "Die Kitty! Die!" is a funny, exciting, scary and often sexy story about a girl caught in both the supernatural world of witches, and the super-crazy world of comics! Fernando and I have been in the comic business for over twenty years. We've produced many popular, high-selling comics for other publishers, e.g. Archie Meets Kiss, Archie Vs Predator, Felix the Cat, Barbie etc. Over the years, we've often talked about the possibility of doing something together that is creator owned, and the timing for this has finally arrived. "Die Kitty Die!" will be a collaborative effort where we'll share writing and art duties. This will be our first joint effort under own new label, Astrocomix (it just sounds better than Parent & Ruiz comics, you know?) We hope this venture will prove popular enough that we can produce more books and possibly launch more projects!
With this campaign, we are looking to fund the printing of the first "Die, Kitty Die!" collected trade. We say collected, as our plan is to first release this trade as four 24+ page digital issues that will be delivered to backers on a monthly basis until the printed trade is ready to ship. Each issue will include 20 page of story, funny ad pages, fashion pages, pin-ups, and variant covers produced by our very talented and accomplished friends in the comics business. We feel this route will satisfy both print and digital fans. Some of our great collaborators include inks by artists extraordinaire J. Bone and Rich Koslowski. J. Bone is also doing full art on some pages too! Colors will be handled by Dan and amazing color artist Shouri. Other contributors will include webcomics pioneer and creator of Menage à 3, Gisèle Lagacé, the fantastic Phil Jimenez, and pop culture artist phenomenon Glen Hanson! And the incredible Darwyn Cooke will be doing the cover to the trade!
The main idea here: fun! We're creating our own crazy world based on our love of comics. While we still enjoy our working relationship with Archie comics and other companies, this is truly our own baby, and gives us the total freedom to do what we like! You can read more about us individually at our own web-sites: danparent.com and fernandoruizeverybody.com And for more Kitty info there's diekittydie.com and her Facebook page!
---
---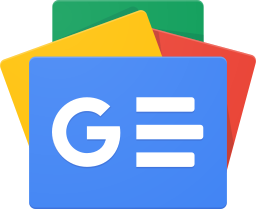 Stay up-to-date and support the site by following Bleeding Cool on Google News today!