Filter Swiper Joseph Bayer, Banned From MomoCon, But At Space City Comic Con Via Cosplayer Spock Vegas

Virginia-based Joseph Bayer is one of those folk who takes artwork from others, puts a filter on it and sells them as original prints. You can read Bleeding Cool's expose on him last month here. He was recently identified and called out on Imgur after an appearance at an east coast comic con which got quite a lot of attention.
This was incredibly disheartening to see him sell the stolen images across the aisle from my booth, while also sitting next to a talented artist with a variety of art from many different fandoms. Both of us didn't make much money from this con and he sold prints to some of the guests of their own stolen likenesses.

The majority of the time that he was at the con, that girl sitting there ran his booth. I think it was because a lot of people confronted him, as I rarely saw him sitting there.
This weekend, Johnny Segura discovered that the cosplayer Spock Vegas (prints seen in the photo above by Jason Scholte.) had set up at Space City Comic Con in Houston this weekend, selling these prints. Spock Vegas is a guest at the show. He also has a reputation for charging for any photos taken of him. Spock Vegas told Segura that he gets them from a friend in Virginia (which is how he figured out it was Bayer) and that they split the profits.
Which is a way for Bayer to avoid being banned from conventions… and also handy because Bayer is present this weekend at Momocon in Atlanta, Georgia. Or at least, he was, until Elaine Tillman posted this photo of his stall there (Bayer is in the red shirt) and called him out, Showrunners responded, saying,

See folks? It can be done. In response to a similar situation with a similar artist, Gingerzap, the CEO of the Puerto Rico Comic Con told me that they are establishing a new screening process for all Artist Alley exhibitors, saying,
Puerto Rico Comic Con condones the inappropriate use and/or sale of unauthorized material in our and any other show. We take all the necessary measures to prevent this practice. Puerto Rico Comic Con did not "allow" this to happen. Every retailer is responsible for the compliance of their merchandise, and we will certainly follow up on this matter.
Gingerzap was to have appeared at MegaCon but didn't, to the benefit of illustrator Sara Katch.
Bayer did not respond to messages left at this time. But there is a groundswell of support seeking to deny him exhibition space at upcoming shows such as WVPop in West Virginia and next month's Shelby Comic Con.
---
---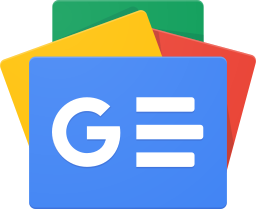 Stay up-to-date and support the site by following Bleeding Cool on Google News today!