First Comic Con Paraguay Cancelled After Guest Complaints Go Viral
The first Comic Con Paraguay has been officially cancelled after complaints from invited guests went viral.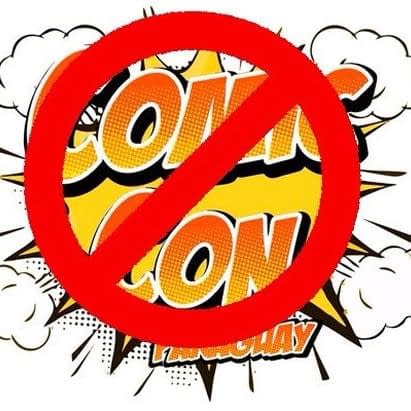 Intended to take place at the Conmebol Convention Center between February 2nd and 4th, the organisers have stated that the reason was:
"One of the artists was not satisfied with the postponement of the sending of his check and the tickets for his flight, the delay was due to problems with the check draft and therefore the emission of the tickets in the travel agency. This annoyed the artist who made public his anger in the social networks."
The individual in question, Daniel Logan, who played Boba Fett in Star Wars Episode II: Attack of the Clones and the Clone Wars TV series, has a slightly different take.
That's Paul Blake, who played Greedo in the original Star Wars film — and is also father of Paul Blake, the Paralympian athlete. But in this case, it seems that it was Boba Fett who shot first.
The show stated:
"Seeing this the other invited artists who had already confirmed their participation, they expressed their solidarity with him by joining their cause, also cancelling their participation, despite the fact that there are contracts between us."
Those who also cancelled included dancer and actress Femi Taylor, who played Ooma in Star Wars Episode III, Return of the Jedi:
However, while they put out statements claiming they were trying to deal with contractual issues, with sponsors also pulling out worried about ticket sales and the conduct of the show. They then about-faced, said that the show was no longer entertaining, which was the point, and cancelled the whole thing.
Tickets returns will be handled by the headquarters of Ticketea (Cruz del Chaco 1563 c / Alfredo Seiferheld, Asunción)… anyone planning on going, do let us know if and how you got your money back.