Next year, Netflix is launching a new series, Cursed, starring Katherine Langford, and written by Frank Miller and Tom Wheeler.
Ahead of that, the pair are publishing their story as an illustrated young adults novel, out in September/October this year from Simon & Schuster. The story, in both forms, focuses on the mystical being, the Lady of the Lake, Nimue.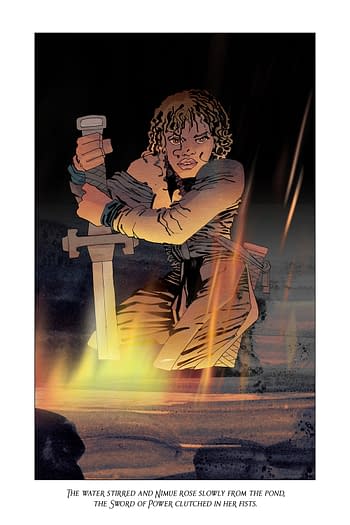 Diamond ran a promotional interview this weekend for the printed version of the project. Miller describes Cursed as "a feminist retelling of the Arthurian myth… It puts a young woman at the center of the Arthurian myth. It gives us a previously unimagined history and meaning to the Lady of the Lake and the journey of the sword Excalibur.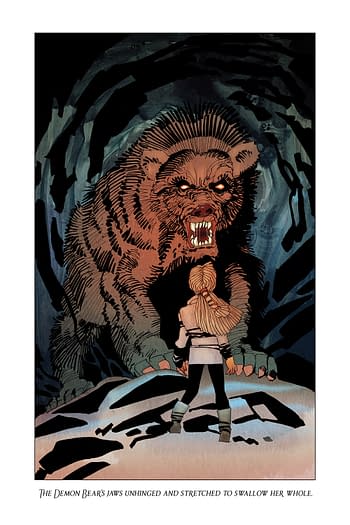 He also talked about his influences on the series and novel, saying "A project like this makes me research and when I research, I learn. It's been an opportunity to study illustrations from the past particularly Arthur Rackham's who visualized Arthurian legend definitively" and looks to his portrayal of a number of Arthurian characters in the story, "Merlin's role in particular is rewarding to draw as the ultimate elemental."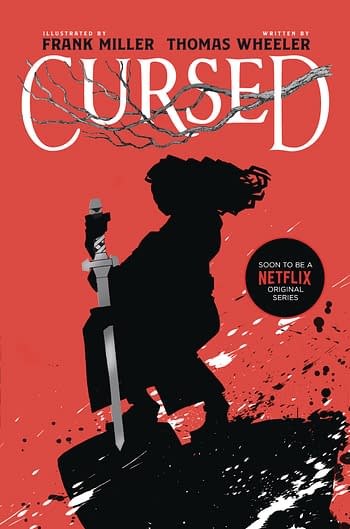 CURSED ILLUS HC YA NOVEL
(W) Frank Miller, Tom Wheeler (A/CA) Frank Miller
Legendary writer/artist Frank Miller puts a unique spin on the Arthurian mythos in this illustrated young adult novel! Whosoever wields the Sword of Power shall be the one true King. But what if the Sword has chosen a Queen? Nimue grew up an outcast. Her connection to dark magic made her something to be feared in her Druid village, and that made her desperate to leave. That is, until her entire village is slaughtered by Red Paladins, and Nimue's fate is forever altered. Charged by her dying mother to reunite an ancient sword with a legendary sorcerer, Nimue is now her people's only hope. Nimue teams up with a charming mercenary named Arthur and refugee Fey Folk from across England. She wields a sword meant for the one true king, battling paladins and the armies of a corrupt king. She struggles to unite her people, avenge her family, and discover the truth about her destiny. But perhaps the one thing that can change Destiny itself is found at the edge of a blade. Featuring 8 full color and 30 black-and-white pieces of original artwork by Frank Miller.In Shops: Oct 02, 2019
SRP: $24.99
Enjoyed this article? Share it!