Posted in: Comics, Run Around | Tagged: bill watterson, calvin and hobbes, Comics, entertainment
---
Friday Morning Runaround – What A Watterson PLUNGING THE DEPTHS
Survey: What do you all think? Chloe Bennet as FATHOM's Aspen Matthews #aspencomics @chloebennet4… http://t.co/43Oy7VqP5a — Aspen Comics (@AspenComics) February 28, 2014
SUPERHEROES ON THE SLOPES Francesco Francavilla designs the Winter Olympic look for superheroes…
THE WHITE HOUSE OF IDEAS
[youtube]https://www.youtube.com/watch?v=77pnVFLkUjM[/youtube] "Basically I'm here to announce that we're building Iron Man." Man, Obama is a geek…
PRO DOMINATION
The ComicsPRO retailer meeting in Georgia, Atlanta (and how many times have I written that sentence?) has been rocking all sorts of comics media, including our own with reports of Valiant shot glasses, retailer exclusive comics, Meredith Finch writing Wonder Woman, the return of DC's 3D Covers for 2014's DC-wide September event and a spinoff weekly, more themed covers and a disputed cancellation of All Star Western. More to come today… HOBBES CHOICE
Bill Watterson has drawn his first published cartoon since the end of Calvin And Hobbes, eighteen years ago, as a documentary film poster. And is that an all-grown up Calvin getting naked? The documentary it portrays is a self described "love letter to comic strips" that include interviews with Jeff Keane, Richard Thompson and Bill Watterson himself.
Watterson told The Washington Post, "Given the movie's title and the fact that there are few things funnier than human nudity, the idea popped into my head largely intact. The film is a big valentine to comics, so I tried to do something really cartoon-y."
Thanks to Macey Lavoie for the assist.
---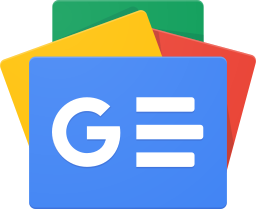 Stay up-to-date and support the site by following Bleeding Cool on Google News today!