The Daredevil Annual was solicited by Marvel Comics before the lockdown for May, then delayed and now rescheduled along the way. It was announced as something a bit special. Written by ongoing Daredevil writer Chip Zdarsky, who also drew the cover, it was to be drawn by Tom Strong co-creator Chris Sprouse and titled "One More Day", intentionally echoing the controversial Spider-Man storyline that saw Peter Parker trade his marriage with Mary Jane Watson with the devil, for the life of his Aunt May. The solicitation for the 40-page one-shot said very little but the cover showed Daredevil in the same yellow boxing robe worn by his father, Jack Murdock. The suggestion was that Mat Murdock may be doing a deal with Mephisto to bring his father back from the dead. Chip Zdarsky also said that, without empty hype, the Daredevil Annual would change everything about the character, and radically affects Daredevil and Wilson Fisk's story, going back decades. Well, it's also changing the artist. Now scheduled for August 26th, the Daredevil Annual will now be drawn by Manuel Garcia and Chris Mooneyham.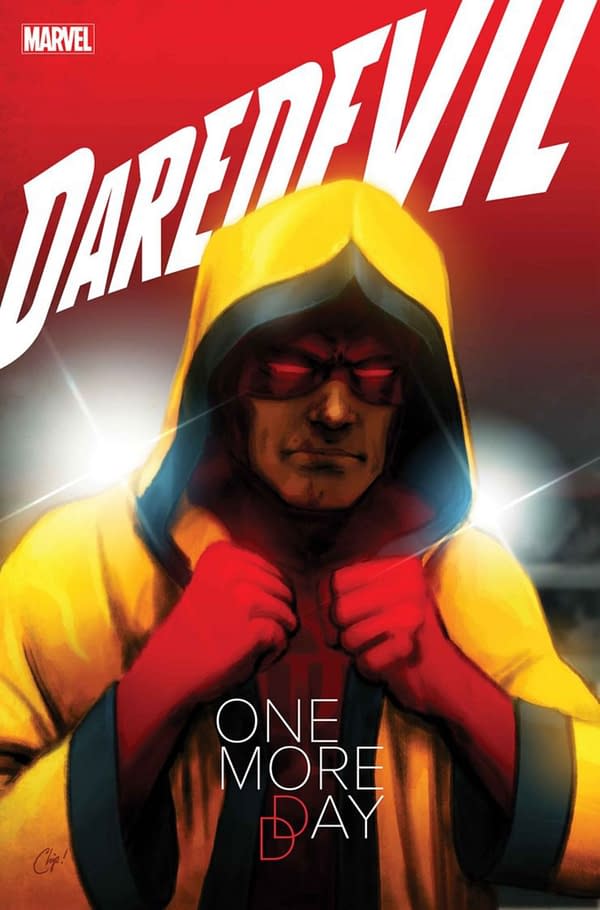 The original Spider-Man: One More Day was a four-part 2007 comic book crossover storyline, connecting the three main Spider-Man series concurrently published by Marvel Comics at the time. Written by J. Michael Straczynski and Joe Quesada, with art by Quesada, it concludes the fallout of Spider-Man's actions during the 2007 Civil War crossover. As well as erasing the marriage of Peter Parker to Maty-Jane Watson, Mephisto also erased the world's collective memory of Spider-Man's secret identity, which had been exposed in Civil War #2. The marital change of One More Day , while resetting the character to an earlier 'classic' version generated outrage from fans and critics alike, and was followed by a slump in the overall readership of the Spider-Man titles, a situation not rectified for a number of years. Presumably Chip Zdarksy has learnt from such comic book history…
Enjoyed this article? Share it!