GI Joe Comic Book Writer In 9/11 Twitterstorm
Aubrey Sitterson is an American freelance writer, editor and social media consultant specializing in comic books
His credits include The Walking Dead, Invincible, The Astounding Wolf-Man and The Mission from Image Comics, The Irredeemable Ant-Man, Strange Tales, 'Ghost Rider, Punisher War Journal, Blade, Marvel Team-Up, X-Factor, I (HEART) Marvel, Howard the Duck and Silver Surfer: In Thy Name from Marvel Comics.
He also writes the GI Joe comic book for IDW Entertainment, licensed from Hasbro's line of military-themed dolls. And two days ago it appears that those credentials as a social media consultant may be challenged. On the sixteenth anniversary of 9/11, he tweeted,
https://twitter.com/aubreysitterson/status/907263899992416256
https://twitter.com/aubreysitterson/status/907266792703197184
Senseless bravado combined with principles of free speech, what could be more American, right? Apparently not. There were some very strong reactions from offended states…
https://twitter.com/timbalara/status/907713611023441921
As reaction spilled out, Aubrey doubled down.
https://twitter.com/aubreysitterson/status/907678414886232065
And so did the rhetoric as a movement began to swell, to get Aubrey fired from GI Joe.
Because, that's right, it's boycott time. Not just Aubrey Sitterson's work on GI Joe, but any such comic published by IDW. Terry Dizard, the Admin of GI Joe fansite yojoe.com, has said his site would no longer promote any IDW GI Joe title until Aubrey is fired from the comic book.
General Joe's has also joined the boycott.
Is that really the brand ambassador that we all want at the head of the ship? Also, did he forget that the events of 9/11 not only impacted New York, but Washington, DC, Pennsylvania and thousands of people who lost family members aboard the aircraft that crashed into the two towers?

From a personal perspective I will no longer be buying IDW Publishing's main G.I. Joe title. I've been purchasing every single G.I. Joe comic since 1984. It took until 2017 to get me to stop, but I have finally been worn down to the point of just not being able to support it anymore.
But not every GI Joe fan felt that way.
And Aubrey continued to explain himself.
https://twitter.com/aubreysitterson/status/907686003183304704
https://twitter.com/aubreysitterson/status/907688324747292672
Nevertheless many were e-mailing IDW, and the publisher seems to have sent out a similar response to concerns. Here's the e-mail reply many got.
Aubrey was living in New York on September 11, 2001 and like many New Yorkers who saw their city attacked and who breathed in the dust of the wreckage and the dying, he at times finds it hard to take when people who didn't have that direct connection, that direct suffering, make statements that imply their suffering was as bad. Yes, the entire country was attacked but we do see how people who were so directly impacted as New Yorkers can take exception to people who want to likewise connect to the event in the same way. The connection for everyone is there—like I say, everyone was attacked on that day—but it obviously hit New York and New Yorkers more directly.

That's his whole point, not to slight anyone. It is a thing you see on social media when any notably sad event happens or hits an anniversary: people who can't just mourn a celebrity but who have to make it seem like they were personally connected and so their suffering matters more. I believe that was Aubrey's while point. I'm not saying I agree with his approach but I also didn't live in NY and so can't put myself in this shoes in that regard. The attack remains a raw, open wound for everyone and everyone deals with it best they can on an ongoing basis. Aubrey as a New Yorker and as someone who feels everything very deeply clearly struggles with the events of that day and other peoples' approach to it as do most all of us. Sorry you found what he said offensive but we've talked to him in person about that day and know that he didn't mean it to sound the way some have taken it.
IDW Entertainment are standing behind Aubrey. Yo Joe is appealing to Hasbro to intervene and won't mention IDW again. Who will blink first? ---
---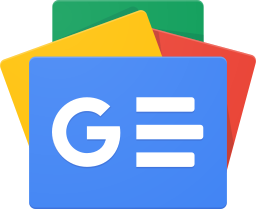 Stay up-to-date and support the site by following Bleeding Cool on Google News today!