Posted in: Comics | Tagged: Comics
---
Gingerbread Girl, Interrupted – Greg Baldino Talks With Colleen Coover And Paul Tobin, Part One
Greg Baldino writes for Bleeding Cool
There's a lot to know about Annah Billips, and there's a lot to wonder about as well. Annah's got a double, a twin extracted from her brain by her mad scientist father who's on the lamb, hiding from her. Or does she? Is it all just a product of her imagination reacting to her parent's divorce? Is she crazy? Is this for real? Why is that pigeon talking?
Colleen Coover and Paul Tobin were good enough to shed some light on these and other mysteries found in their new graphic novel Gingerbread Girl, which follows Annah and her friends on a night on the town full of secrets, mysteries, and… pigeons.
Greg: I'd like to start by asking you about the most prominent character in Gingerbread Girl: The City of Portland. How did you decide to base the story in Portland as opposed to just a generic city? Colleen: Besides the obvious answer of "because that's where we live", Portland is just so totally the type of city where someone like Annah would live. She's kind of flaky, living in her weird half-life of artsy occupations, flirtations, and neuroses.
Paul: I really wanted the backgrounds to have personality… a life beyond the generic "here's a building" atmosphere that's in a lot of illustrative work. Thinking of the backgrounds as real, actual places (which many of them are) helped to retain a sense of context as I was moving the characters through the set pieces… taking them through a night of their lives.
Greg: How did Gingerbread Girl get started?
Colleen: Paul and I always like to have some private project going on while we do work for hire elsewhere; it's good for keeping our creative juices flowing. Gingerbread Girl was in the works when we first started to get assignments from Marvel. We gave it what time we had whenever we could to get it to the point where it was ready to publish.
Paul: One genre where I've always held an interest is auto-biographies… looks into the histories of individual people. But, at the same time, an auto-biography is always going to be held into a specific box… that of reality, and I love elements that lance into a story from outwards sources, from other realms, and so I wanted to play with a combination of both. An article on neuroscience gave me a start, and I just started running with it from there.
Greg: Elements of light fantasy have appeared in several of your works, including Small Favors and Banana Sunday. What's the appeal for you of working with fantastical elements?
Paul: The aspect of never knowing what's going to happen next. A story can expand or contract around an entirely different set of rules, rules that the writer can develop at whim. The challenge, then, is to actually HAVE a set of rules, to define a different world. It's a more engaging challenge for me, because I can kick down the walls when they need to be kicked.
Colleen:I just prefer to work on something with some element of genre storytelling to straight fiction. Whether fantasy, adventure, crime, or what have you. For one thing, it gives me something interesting to draw, not just everyday people walking around or sitting on the bus or whatever. Greg: Where do characters start developing for you?
Colleen: My characters develop visually as I get to know them. Not only with their fashion sense—a light-hearted girl will tend to wear sun dresses, whereas a more sober woman with wear slacks or tailored skirts—but in their features. The shape of their eyebrows, for instance. Eyebrows tell you a lot about a character's personality.
Paul: I like to give them one trait. One quirk. One thing that makes a character different from anybody else. Maybe… maybe it's as simple as they don't like to wear red shoes. Okay… so that's part of the character. But… why? Why don't they like to wear red shoes? Now I have to have a reason for that… and then suddenly there's a part of this character's life that is developed, and once one part is developed, then everything just seems to blossom from there.
Continued in Part Two

Greg Baldino feels like he's being described by a peripheral character of varying awareness every time he writes one of these bios. Contact him at greg.baldino@gmail.com
---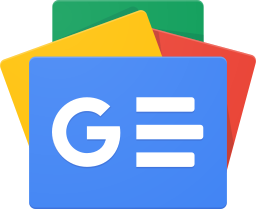 Stay up-to-date and support the site by following Bleeding Cool on Google News today!