 CAPTURE CREATURES #1
(W) Frank Gibson (A) Becky Dreistadt (CA) Ashley Davis
WHY WE LOVE IT: Frank and Becky's sidewriting and gorgeous artwork have always been a favorite of ours, especially with their original web comics like TINY KITTEN TEETH. Getting a chance to tell their original adorable creature story and seeing more of what they can do…yeah, we wouldn't miss this.
WHY YOU'LL LOVE IT: Becky Dreistadt (ADVENTURE TIME 2014 ANNUAL) and Frank Gibson (THE AMAZING WORLD OF GUMBALL) are two of the most clever and visually arresting creators in the business, and this is one of their most ambitious projects ever. From the vivid visuals to the rad story and hilarious, heartwarming moments, you'll love every second in this world. If you like titles like POKÉMON or DIGIMON, or just like cool things, this is definitely the comic for you.
WHAT'S IT ABOUT: Over a hundred wonderful and terrifying creatures have suddenly appeared on earth. Two teens investigate the origins of these curious creatures and how they can stop those who are trying to destroy them.
Boom Studios had been sending out teaser images for a new series from their all-ages imprint throughout last week while I was in surgery featuring strange looking elemental animal/creature hybrids. Respectfully, we worked out that the series was Frank & Becky's Capture Creatures right before Boom officially announced it.
It's not the first time that Boom has done an original series through KaBoom. Their first go at it, Snarked by Roger Langridge, won an Eisner Award in 2012, but it was soon cancelled afterwards. They've never had an actual hit under the imprint that wasn't a licensed property.
Boom! built the success of Lumberjanes and their Boom Box imprint but jumping on the existing Tumblr fanbase and monetising it into support for print work. Noelle Stevenson, Ryan North and Cyanide & Happiness built their audience online with free content before transitioning to traditional publishing and bringing that audience into stores. Frank (Gibson) & Becky (Dreistadt) have been creating comics online since the mid-2000s, beginning first on LiveJournal and DeviantArt before moving to Tumblr. Over the last 10 years, they've built an audience with webcomics like Tiny Kitten Teeth and Tiger Buttah, while constantly touring the convention circuit and succeeding in selling directly to their fanbase. Their posts are regularly shared thousands of times and in particular, Becky is unique in the webcomic space because she shares fully painted panels and comics. The pair have worked on a number of KaBoom's licensed projects like Adventure Time and The Amazing World of Gumball.
Capture Creatures began as a long form online blog experiment in January 2012 where Frank and Becky challenged themselves to create 151 original "pocket monster" creatures matching the number of the original Pokémon. Becky created paintings of each creature while Frank contributed an "encyclopedia" entry to accompany each post. The creatures each fit into elemental "types" like flame, plant, energy, and insect as well as undergoing evolutions that make them more powerful. In mid-2013, Frank and Becky partnered with two other web cartoonists and raised over $36,000 to produce an art book of Capture Creatures, which accompanied an art gallery show at Gallery Nucleus in June 2013.
Given the enormous impact of the "pocket monster" genre with brands like Pokémon and Digimon over the last 15 years, Capture Creatures looks like a natural. The new Pokémon X and Y video game has sold over 12 million units worldwide since launch in October, which is an indication of what the fanbase could be for this type of story. Many fans of today's web comics grew up on these properties and the question is, will they come to comic shops to experience a fresh, new "pocket monster" comic series?
Boom are betting yes…
---
---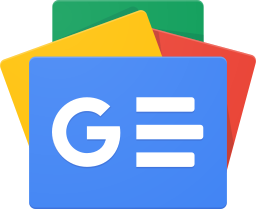 Stay up-to-date and support the site by following Bleeding Cool on Google News today!