Greg Rucka's Lois Lane Comic Approved by DC Comics for Black Label?
Bleeding Cool has had quite a decent hit rate when it comes to DC Comics' mature readers superhero line Black Label.
We mentioned the existence of such a thing from Mark Doyle before San Diego Comic-Con 2017.
We mentioned that it would be called Black Label, and would include a Kelly Sue DeConnick-written Wonder Woman title, and also include Superman and Batman books.
And so it came to pass.
Now we hear coming out of DC Comics that Greg Rucka — who already has a Black Label book, Wonder Woman: Diana's Daughter (though that is just a working title) has another book for the imprint. And this one stars Lois Lane, ace reporter for the Daily Planet and wife of Clark Kent/Superman. Though what stage in her life and career this takes place, I don't know.
DC Comics has often threatened solo Lois Lane comics. Lois Lane, Superman's Girlfriend ran from the '50s through to the '70s. There was a brief Flashpoint mini-series with her in the lead. But there have been reports or a number if abandoned or spiked Lois Lane solo comic book projects through the years. Indeed, not that long back writer Greg Rucka, who had written a well-received Adventures of Superman storyline with Lois as a war correspondent, pitched a Lois Lane series to DC. It didn't happen… not then, anyway. But it was hinted at SXSW by publisher Jim Lee that such a thing could be in the pipeline.
Hopefully, with the Black Label imprint, this should have more luck. This is what Greg Rucka once wrote about Lois after he was asked, "Why do you find Lois Lane to be such a special character and what do you think the current higher-ups at DC have against her?"
There are too many traits to list, but I'll toss the immediate ones that come to mind – her courage. her integrity, her smarts. her ethics (when she's written with them, which seems to happen less and less), her heart. and the fact that she can take a punch as well as deliver one.

As to the second part, I think they don't get her. because I think they don't get Superman. There's a need to 'gritty' everything, to wash out the idealism of iconic characters and replace it with what I've heard some writers call 'realism' or 'making them relatable'. This, in tum, comes from the belief that Superman cannot possibly be Superman – the argument that no one who had his power, his ability. would ever be so noble, nor so idealistic, nor so altruistic. It's a fundamentally cynical approach to the character, and I believe one that absolutely and unequivocally misses the point. It's an approach that ignores Clark.

Thus, if you believe in a Superman who sees no connection to humanity, who views himself as an eternal outsider and instead of striving to BE human, instead isolates himself further. then you end up with a Superman who has no interest in Lois Lane.

Just my theory. Take it with as much salt as you can find.
Maybe that salt could come with a black label?
Also celebrating her 80th birthday alongside Superman, the character has led a number of solo projects over the years, but not for a while — in comics, at least. Is this about to change?
Created by writer Jerry Siegel and artist Joe Shuster, she first appeared in Action Comics #1 in April 1938, alongside Superman. An award-winning journalist for Metropolis newspaper, the Daily Planet, and the love interest of Superman and Clark Kent, of late she has been established in the comic books as Superman/Clark Kent's wife and mother to Superboy, Jonathan Kent.
Lois's physical appearance was originally based on Joanne Carter, a model hired by Joe Shuster. Jerry Siegel was inspired by actress Glenda Farrell's portrayal of the fictional reporter Torchy Blane in a series of films, as well as real-life journalist Nellie Bly. Her name came from actress Lola Lane.
The original portrayal of the character was atypical for the time, a tough-as-nails hack who would go up against Clark and Superman, before the character was diluted in decades to come. Beginning in 2015, she stars as the protagonist in the young adult novel series, Lois Lane, by writer Gwenda Bond.
Noel Neill first portrayed Lois Lane in the 1940s Superman film series and later reprised her role in the 1950s television series Adventures of Superman. Margot Kidder played the character in four Superman films in the 1970s and '80s. Teri Hatcher portrayed her in the 1990s television series Lois & Clark and Erica Durance in the '00s series Smallville. In the 2006 film Superman Returns, she was played by Kate Bosworth. The character was most recently portrayed by Amy Adams in Man of Steel, Batman v Superman, and Justice League.
In the 1940s, Lois had her own newspaper comic strip, Lois Lane, Girl Reporter, and a similarly titled comic series appeared from Superman #28 in 1944. In 1958, DC Comics gave Lois her own comic book series Superman's Girl Friend, Lois Lane and was the top 10 best-selling comic books in America. She had a series featured in The Superman Family comic book from 1974 to 1982. In 2015, she received her own young adult novel series, which focus on a teenage Lois Lane by Gwenda Bond.
But demand for an actual Lois Lane comic book in recent decades have not come to fruition, though there were valiant attempts along the way, including Dean Trippe's Lois Lane: Girl Reporter pitch. The Superwoman comic that launched a couple of years ago for DC Rebirth was solicited as a Lois Lane solo comic, but instead, the first issue killed her off and replaced her with Lana Lang. She got better, obviously.
In the current comic books written by Brian Michael Bendis, Lois Lane is wife to Clark Kent and mother to Jonathan Kent. She is meant to be off on a galactic adventure with Jonathan and her father-in-law Jor-El. Though it has just been revealed that she's actually holed up in a Chicago hotel writing a kiss-and-tell book about being married to Superman… though by the events in the near-future-set Doomsday Clock, she has returned to Clark and the Daily Planet.
---
---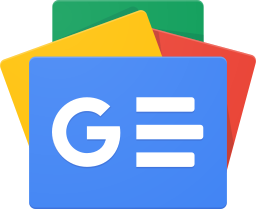 Stay up-to-date and support the site by following Bleeding Cool on Google News today!