The Grim Knight is a Batman who, as Bruce Wayne, shot Joe Chill in the alleyway just after Chill shot his parents, the Waynes. Turned out Joe slipped on something iconic and knocked them into the garbage…
And thus, this Bruce Wayne has the first answer to any problem.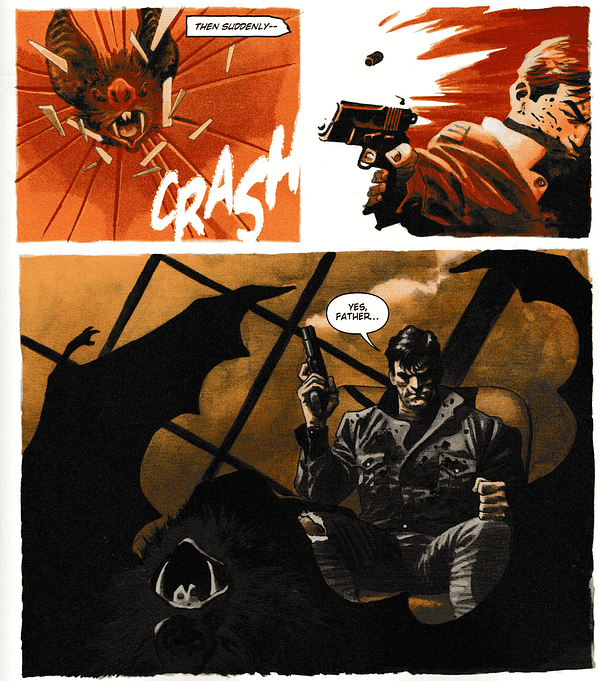 Bat through the window? Shoot it. Penguin, Joker, Riddler, blam, blam, blam. I just feel sorry for his Selina Kyle… As for his attitude to the one percenters… remember the Miller and Mazzuchelli original? You know, the version that Kevin Smith and Walt Flanagan rewrote? In the Grim Knight's version, it's not the wall he blew up.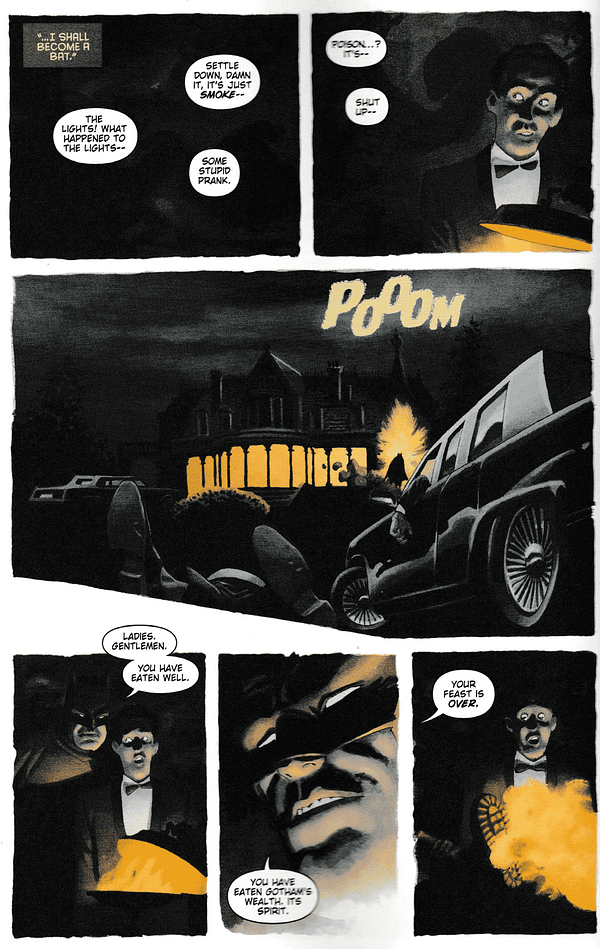 It was everything. And everyone.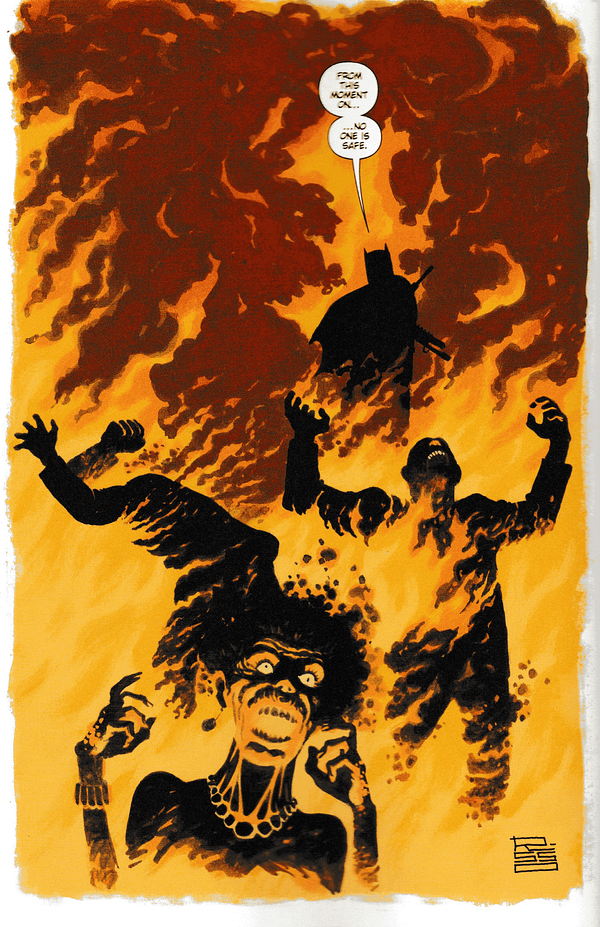 Bet the Grim Knight kept his bladder under control though…
BATMAN WHO LAUGHS THE GRIM KNIGHT #1
(W) Scott Snyder, James TynionIV (A) Eduardo Risso (CA) Jock
Ripped from Batman's greatest nightmares, the Grim Knight is his world's most dangerous vigilante, unafraid to use any weapon and go to any lengths to stop those whom he deems worthy of death. Trained with the finest arsenal Wayne money can buy, learn the secret origin of the second-deadliest Batman, hand selected by the Batman Who Laughs to bring his dark plans to fruition. This one-shot has a big 28-page story!In Shops: Mar 13, 2019
SRP: $4.99
Enjoyed this article? Share it!