The 1970s Punk London Hamlet Graphic Novel, Created During Lockdown
Kev F Sutherland is a renaissance man of comic books, He has written comics, he has drawn comics, from Marvel's Doctor Strange to Viz Comic to The Beano's Bash Street Kids. He launched the big annual British comics convention in Bristol when the UKCACs went away. He has put on major stage shows, is a successful stand-up comedian, stand-up puppeteer, creator of the world's largest comic book and a successful comic book educator, working regularly in schools and in galleries. So when he launches a Kickstarter for a new comic book – well why not a new version of William Shakespeare's Hamlet, a follow-up to his version of Macbeth, and created entirely in lockdown? 120 pages worth and retelling the story in punk era 1970s London. And reprising Denmark as Denmark Street, a road known for selling music, musical records, hosting recording studios – and the original home of early British comic book store Forbidden Planet.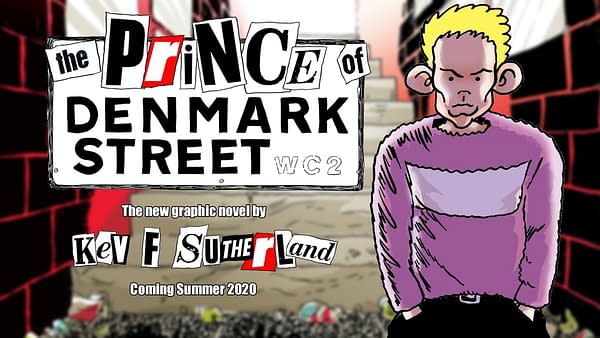 Prince Of Denmark Street, written and drawn entirely during lockdown is a comic strip adaptation of Shakespeare's tragedy as never before, giving the familiar tale a unique spin. Having produced his debut graphic novel in March, Findlay Macbeth, Kev had lined up book and comic festivals galore to promote it at. Then came lockdown. So, with no schools to visit either, he had no choice but to start work on a thematic sequel.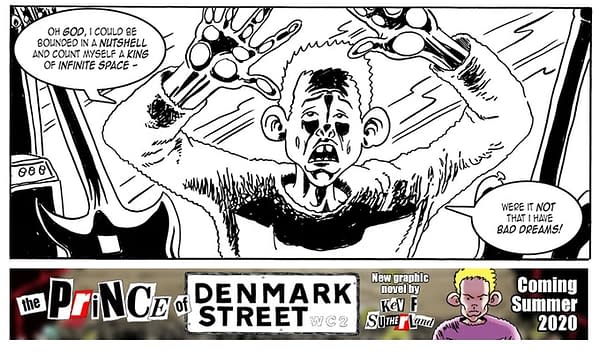 The Prince Of Denmark Street is set in London's Tin Pan Alley in 1977, where young Prince Hamlet and his band The Danes are rising stars. But when he discovers the story behind the death of his dad, the rock & roller King Hamlet, he goes off the rails. The story takes Shakespeare's original and adds fiendish twists he hopes you won't see coming. The paperback also includes the full text of the play, illustrated by Kev F.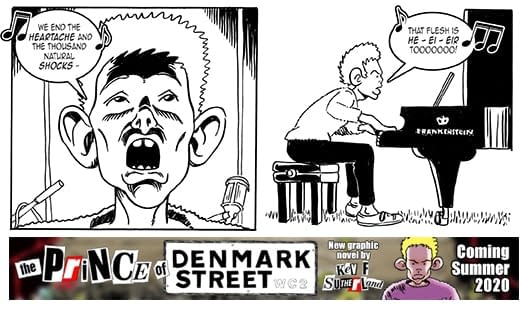 Conceptually, that is absolutely perfect. I've just ordered my copies on Kickstarter right now. Anyone else who wants to make this a palpable hit can support the project on Kickstarter from as little as £3, get a signed paperback for £8, get mentioned in the book and even get original artwork and personalised sketches. Though who want to pre-order copies of the completed adaptation can do so here.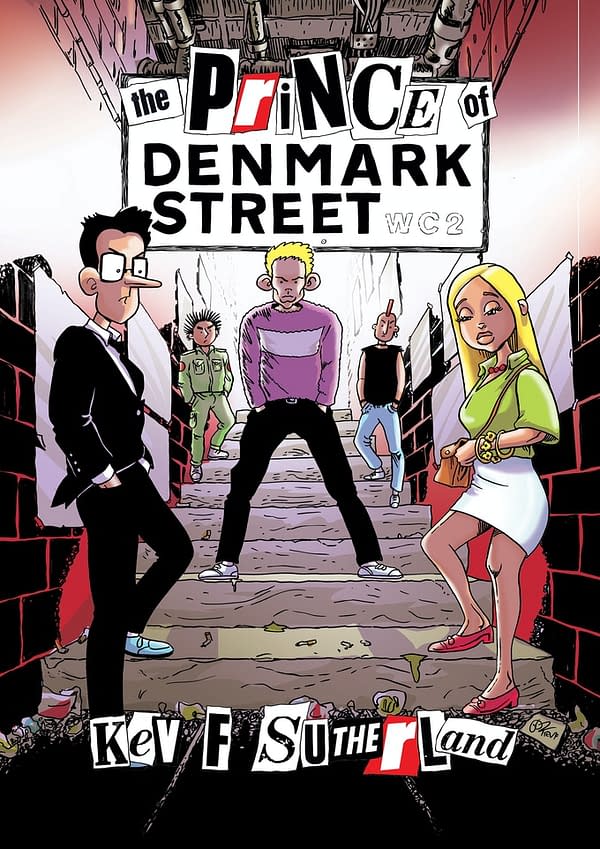 ---
---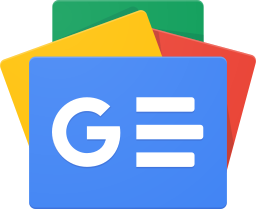 Stay up-to-date and support the site by following Bleeding Cool on Google News today!