Has Sinestro Met His Match Sinestro Year of the Villain #1
Each week, DC Comics sends out EX-X-XCLUSIVE previews of its new comics to media partner websites, part of the sacred covenant between publishers and press wherein publishers provide the content that drives the clicks that make the advertising revenue and press provides the promotion of the publisher's products. Bleeding Cool, sadly, is not on the list of DC media partners.
However, thanks to a mysterious benefactor, we have three pages from Sinestro Year of the Villain #1 before it debuts in an EX-X-XCLUSIVE on another website next week. In this three-page preview of Sinestro's Year of the Villain One-Shot, we find the titular Sinestro contemplating the nature of service…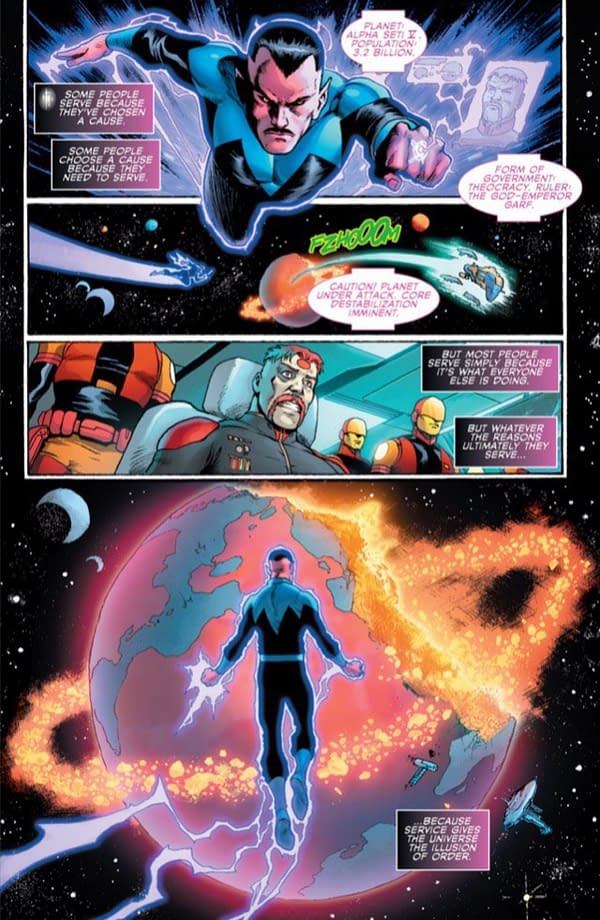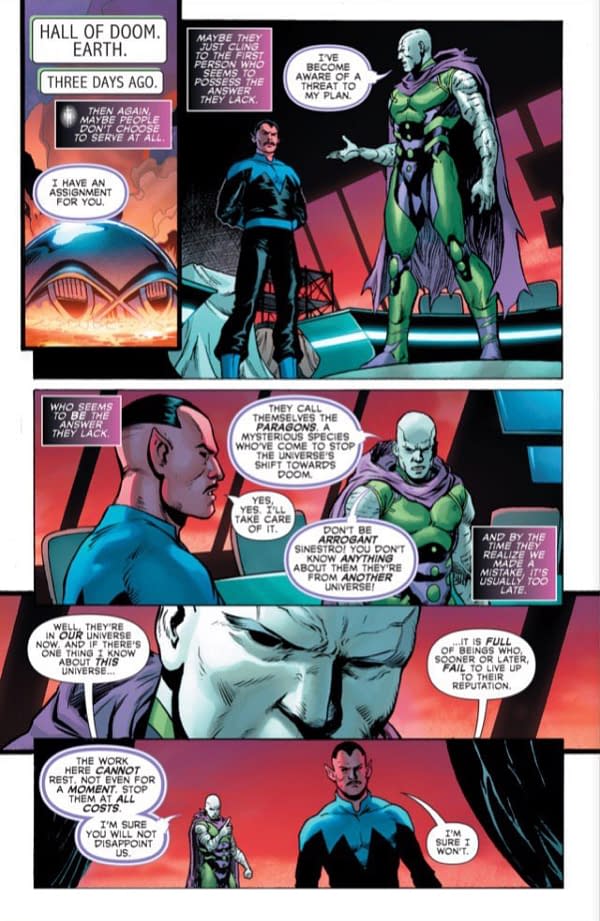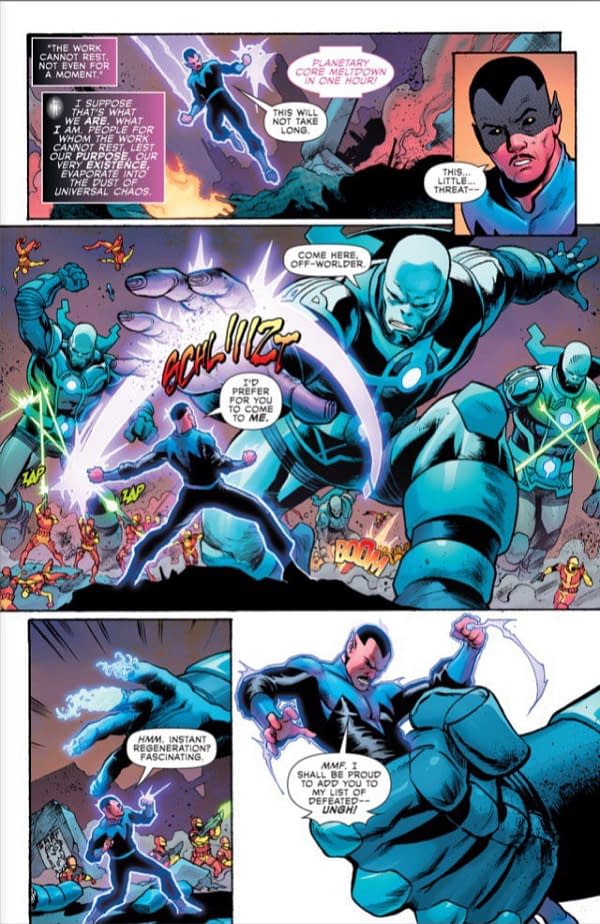 See the rest in a media partner EX-X-XCLUSIVE next week… and then the full Sinestro Year of the Villain #1 in stores on Wednesday.
SINESTRO YEAR OF THE VILLAIN #1
JUN190462
(W) Mark Russell (A/CA) Brandon Peterson
As the universe tilts towards doom, great forces awake in an effort to stop Lex Luthor's mad plans. Dispatching Sinestro, Luthor sends the former Green Lantern to bring these old gods under control or destroy them before they reach Earth. Now, wielding the power of the ultraviolet spectrum, Sinestro finds his new foes even more dangerous and perplexing than he expected, when realizes any damage he inflicts is immediately repaired.
In Shops: Aug 07, 2019
SRP: $4.99