Hawkeye on Piracy: "Only Jerks Illegally Download" – Hawkeye: Freefall #3 [Preview]
Hawkeye: Freefall #3 is in stores form Marvel Comics this week, continuing Matthew Rosenberg and Otto Schmidt's quest to expose Hawkeye for the loser he is.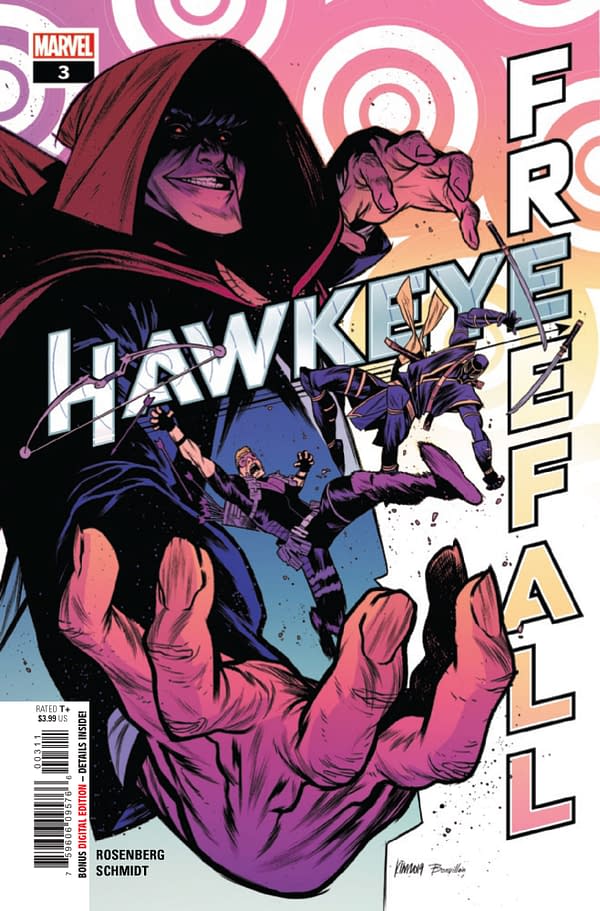 But this preview takes a moment to address one of the most volatile issues facing the comics industry today.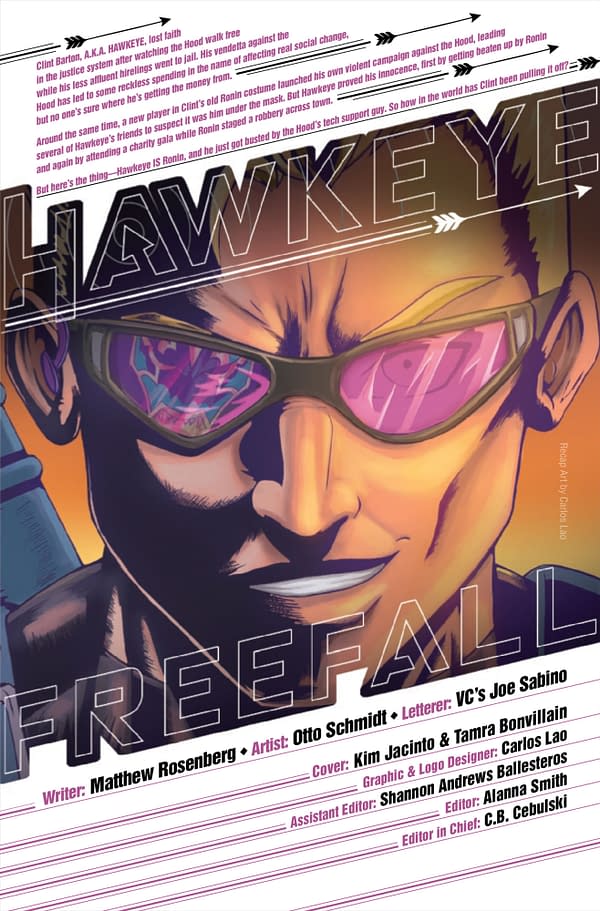 In this preview of Hawkeye: Freefall #3, Hawkeye weighs in on torrents and piracy.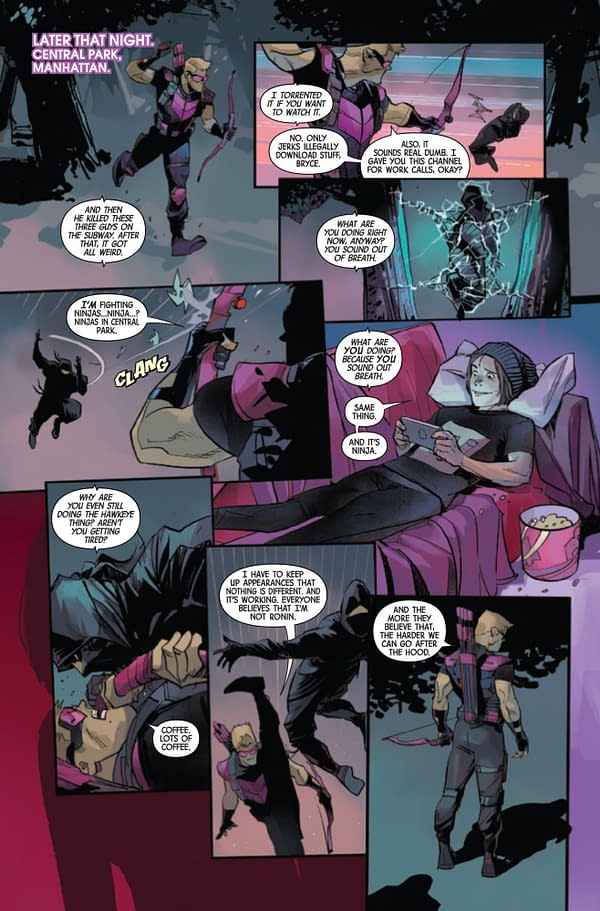 But his anti-piracy speech is interrupted by Black Widow, who still suspects Hawkeye of being Ronin.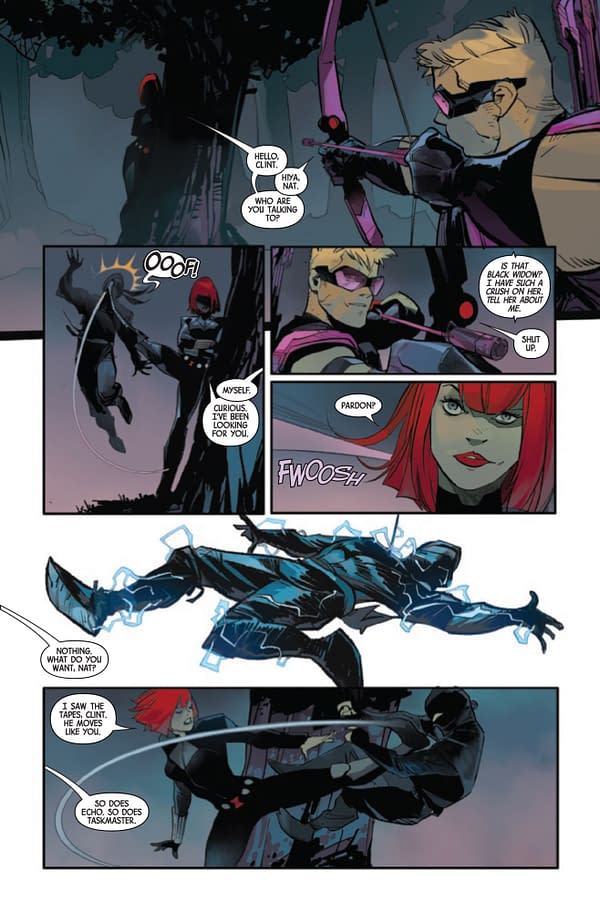 The Widow accuses Hawkeye of jealousy. It seems she actually likes what Ronin has been up to.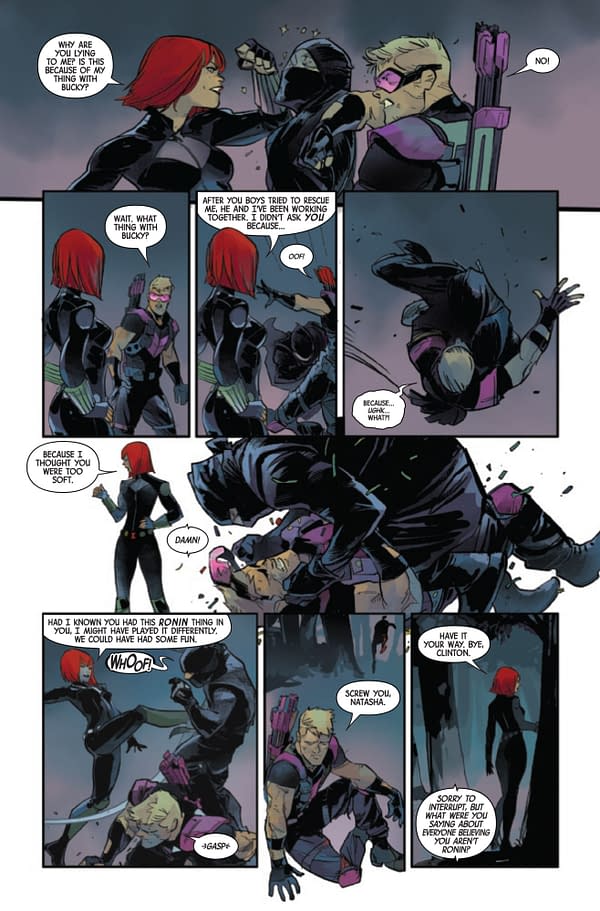 Hawkeye: Freefall #3 hits stores on Wednesday.
HAWKEYE FREE FALL #3
DEC190897
(W) Matthew Rosenberg (A) Otto Schmidt (CA) Kim Jacinto
• As things around him are getting more dangerous, Clint Barton is being pushed to make some tough, and probably really bad, decisions.
• Meanwhile the mysterious new Ronin is waging war against The Hood and Hawkeye is caught in the middle of it.
• The Web of lies our Friendly Neighborhood archer finds himself caught in will have Spectacular ramifications when he is confronted by our Amazing secret guest star…
• (It's Spider-Man. Shhh.)
Rated T+
In Shops: Feb 12, 2020
SRP: $3.99