One Confirmed Heroes In Crisis #1 Death (SPOILERS)
The following is a mixture of hard fact, leaks and conjecture. Please don't mistake one for the other.
DC Comics has stated that there will be a lot of deaths in Heroes In Crisis #1 by Tom King and Clay Mann. But there is a difference between many deaths and important deaths,
They have teased that it will be two of these:
And one of these: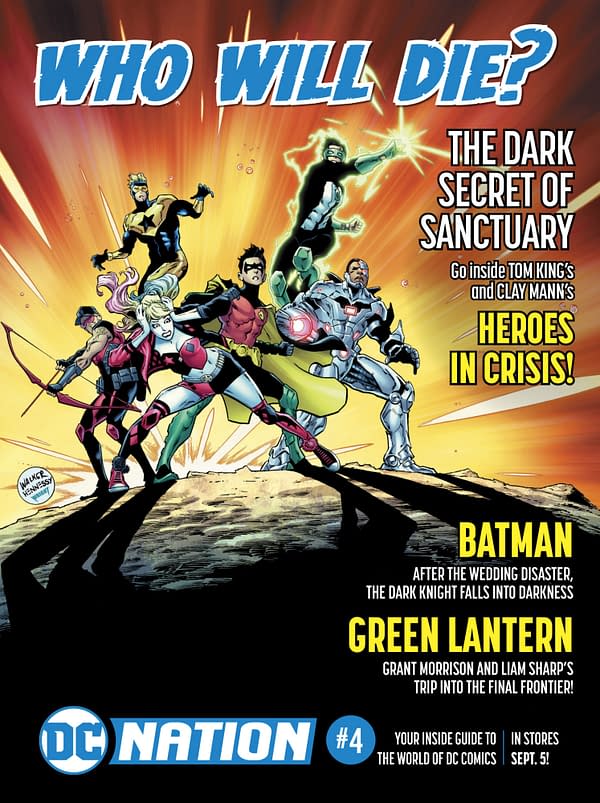 With everyone looking to Roy Harper. There is also the assumption by many that Poison Ivy may be the second to die.
While people at DC I have talked to assure me that they have been told she is not, that may be internal misdirection. She is a resident of Sanctuary after she was sent there following the events in Tom King and Mikel Janin's Batman. She was also seen in Damage with multiple personality disorder. But she hasn't been listed in any DC solicitations for a while now. She is no longer appearing in Harley Quinn or the Batgirl books. And there has been severe disagreement within DC Comics over how to deal with the character, especially given her popularity amongst fans. It cannot be avoided that she remains one of DC's most cosplayed characters, but a passionate fanbase given an inconsistent treatment of the character has let to some fractious comments.
There was a Harley Quinn/Poison Ivy Special meant to be a prelude to Heroes In Crisis that was leaked – either too early or it was cancelled. Could this have been a goodbye special for the character?
Harley Quinn/Poison Ivy Special #1

Enter a veritable garden of delights in this Poison Ivy/Harley Quinn team-up that's a prelude to HEROES IN CRISIS! Besides the two Bat-tagonists sharing some much-needed time together, they will help introduce readers to Sanctuary, the secret hospital built to help heroes with PTSD and other traumas. Both antiheroines could use some therapy in the wake of tragedy, but they may lose their heads before they can heal their minds if a shadowy threat has its way. You may know writer Ram V. from the Image hit Paradiso, and Braga's a familiar name of DC COMICS BOMBSHELLS fame-that's a combo that makes this a must-investigate.
Oh and the final issue of the series is meant to have a Harley Quinn variant cover by Ryan Sook – all the others the most traumatic moment in the respective characters' lives – but Harley Quinn's has not been revealed.
Could it be the death of her non-exclusive girlfriend Poison Ivy?
There are some deaths not on anyone's list however that I can confirm from Heroes In Crisis #1. Spoilers… Hotspot is one.
That's Isaiah Crockett, formerly Joto, and Slagger, former member of the Teen Titans, created by Dan Jurgens for the second volume of Teen Titans. Half-alien, part Human and part H'San Natall, with powers over heat, initially increasing the temperature of anything he touches and using infrared vision.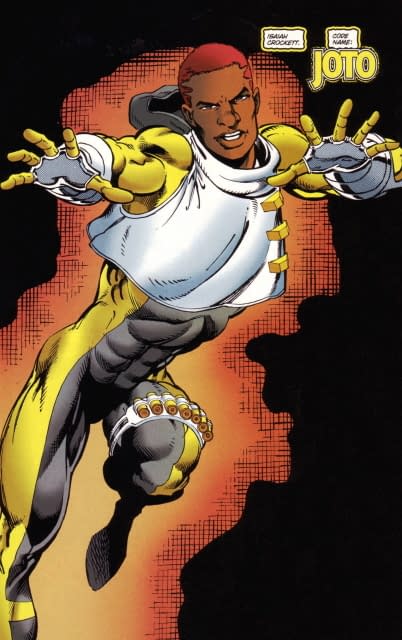 And later able to fly and surround himself with flame, in keeping with his portrayal in the Teen Titans TV series.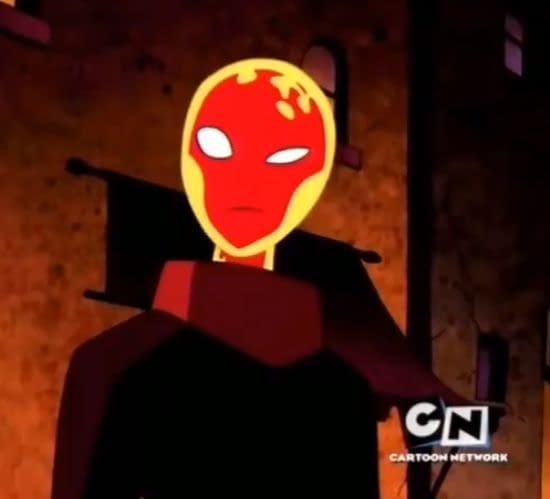 And, courtesy of Heroes In Crisis, no more…