Posted in: Comics | Tagged: Comics, death's head, impactor, kieron gillen, marvel, transformers, uk
---
How Can We Get Kieron Gillen To Write Transformers? Spencer Ellsworth writes;
If you love Kieron Gillen (if you don't, shame on you), you may have noticed his fondness for the Robots in Disguise, specifically the UK comic of the 1980s. In Iron Man and S.W.O.R.D. Gillen has brought back Death's Head, the freelance peacekeeping agent (don't call him a bounty hunter) that debuted in Transformers UK in 1987.
Listen to the man talk fan: "If Impactor was our Jean Grey, Death's Head was our Wolverine," Gillen has said, referring to Simon Furman's seminal, world-breaking run on the original Marvel comics. He lists that Impactor, leader of the Transformers' special ops team the Wreckers, as one of the ten greatest UK comics characters of all time.
To use modern parlance, he's a hardcore Transfan. (It's a bit hard to explain to your wife, the first time, why you visited a site called Transfans, but we stick with the name anyway.)
So why hasn't Gillen touched the IDW Transformers yet? If that deal isn't going down, it should be.
The IDW series More Than Meets The Eye and Robots in Disguise are already consistently good science-fictional reads that retool the older stories in Ultimate mode. Keeping with the Ultimate theme, writer James Roberts re-created Impactor a few years ago in the series Last Stand of the Wreckers.
This Impactor didn't pull a Jean Grey; in fact, Impactor is waiting around for another intrepid writer to pick him up.
Both More Than Meets The Eye and Robots In Disguise are locked in the Dark Cybertron crossoverr until March. Simon Furman's retro series Regeneration One is slated to end about then as well. Once the air clears and the inevitable refresher storyline start, there is room for another gent.
Impactor needs you, Kieron.
---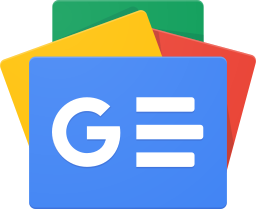 Stay up-to-date and support the site by following Bleeding Cool on Google News today!