Have a Load of Hulk Issues Disappeared From Marvel Unlimited For You?
I am getting conflicted but genuine reports on this one. That Marvel Comics has pulled hundreds of issues of the Hulk comic book from their digital all-access comic book service, Marvel Unlimited.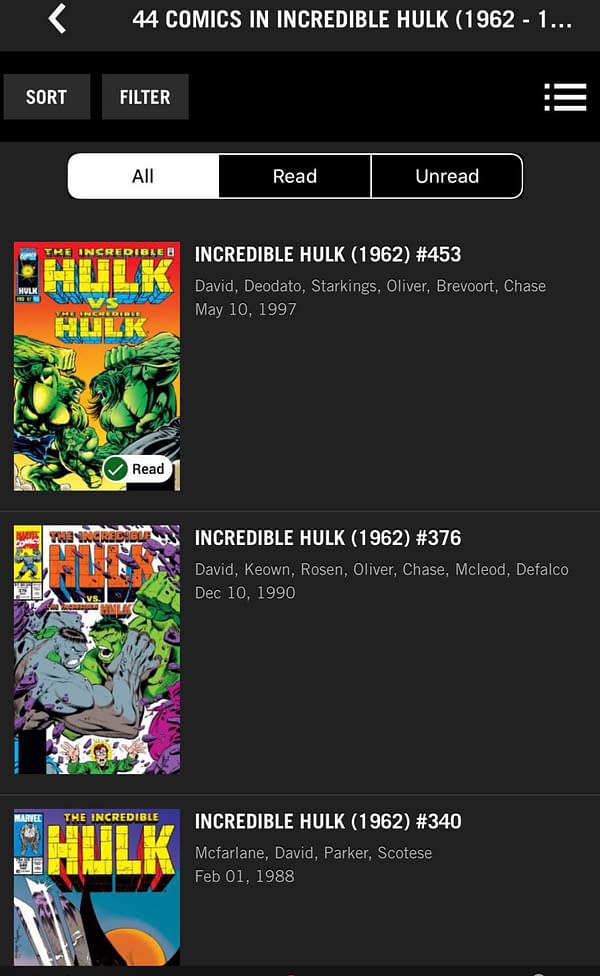 I am asked,
Hi, are you aware that Marvel Unlimited has removed some issues from its catalogue? Many issues of the Incredible Hulk, particularly all Peter David issues bar three issues, have been removed.
And.
So yesterday it seems Marvel removed all of Incredible Hulk (the former Tales to Astonish volume) except for 44 issues. In a series that spanned 400+ issues, that's a huge blow. Have you heard any reason for Marvel pulling these issues?
And,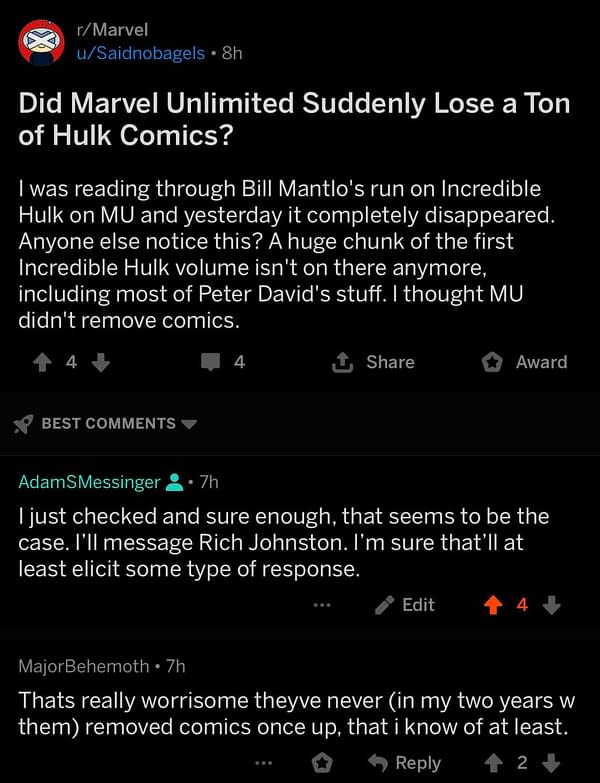 But others swear blind that the comics are still there and accessible. It seems there's a war of screencaps and I'm in the middle.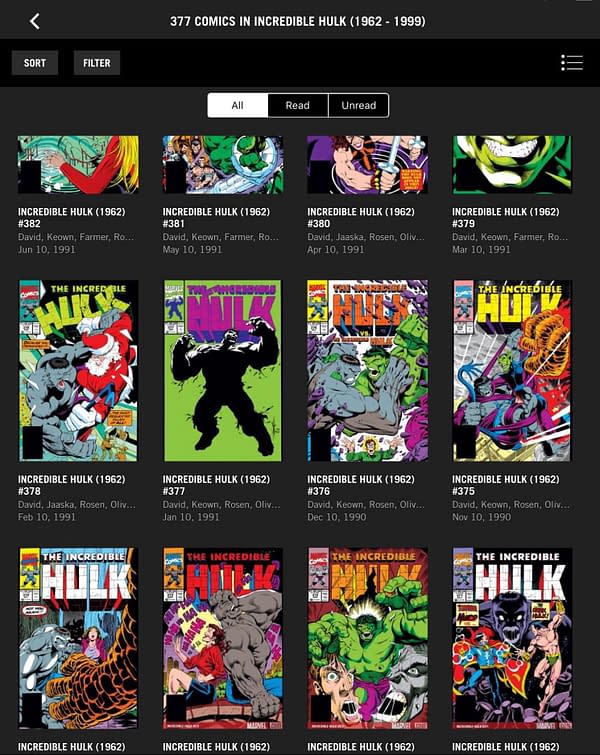 So, let's put it out there. Everyone with Marvel Comics Unlimited, let us know in the comments how many copies of Incredible Hulk you can see, where you are. what device you are using… maybe we'll have some kind of idea what's going on…