Today's X-Men Blue #35 is the most doppelganger Marvel comic book to date, with all of the original X-Men teenagers brought to the present, having one-on-ones with their older counterparts, with the realisation that at some point soon, they will have to be mindwiped and sent back in time in order to eventually become their older selves. And lose all the growth they have gained as characters.
For some, like the Beast, that would be relatively minor, such as losing the magical powers and bestial demonic transformation…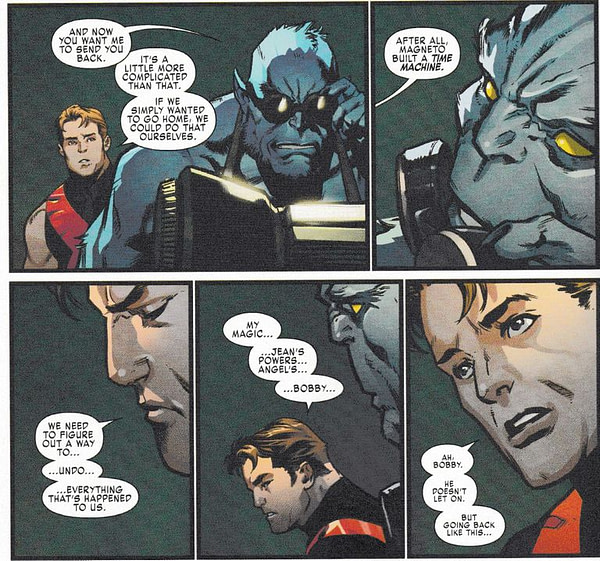 …but Bobby Drake's journey may be far more problematic. When reading Ed Brisson and Pepe Larraz's Extermination #2, with the young Angel having his new wings hacked off by young Cable, I wondered if people had thought through how this was going to go for Iceman, after Jean Grey had pointed out that he was secretly gay, and Iceman, both young and new had changed their lives after that revelation. And the answer is yes, they have thought it through – or at least Cullen Bunn may have. Even if people may not like the answers.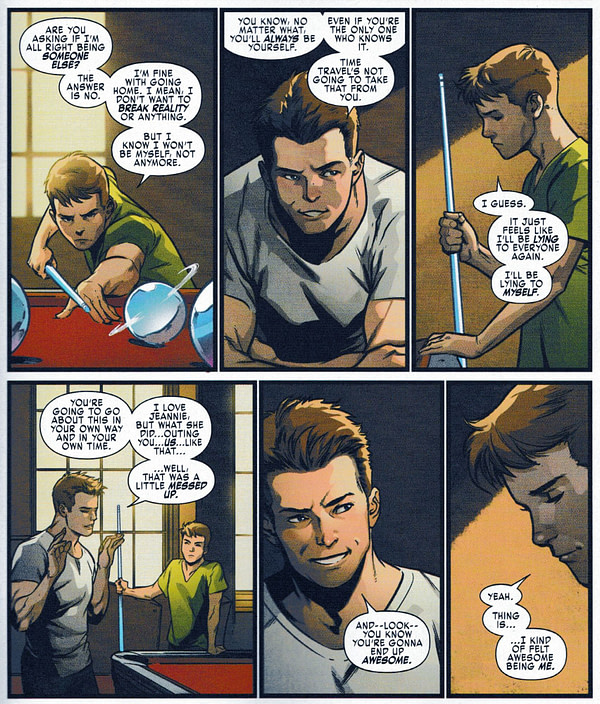 A narrative has its own gravity. And least Jean Grey gets called out for it… oh and yes this is set before Extermination #1. And even pushes 'doppelganger' into the dialogue too…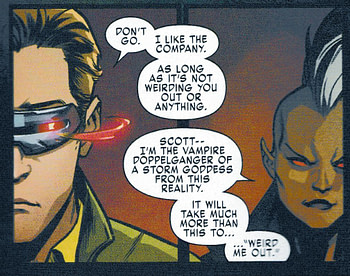 X-MEN BLUE #35
(W) Cullen Bunn (A) Marcus To (CA) R. B. Silva
• Knowing that their time is limited, the original X-Men must face uncomfortable realities about their future…
Rated T+ In Shops: Sep 12, 2018
SRP: $3.99