No, we're not exposing a secret cabal of cannibals entrenched in the upper echelons of the comic book industry (though, to be fair, there's no evidence that one does not exist). IDW has sent out a press release for one of their San Diego Comic-Con events: a "memorable evening" with comic book legend Joe Jusko. Available to just 25 attendees, the dinner takes place in "a private room at an upscale restaurant in the San Diego Gaslamp district, a short walk from the convention center on Friday, July 20th, from 7:00 PM to 10:30 PM."
But if eating and chatting with Joe Jusko isn't enough (honestly, when is it ever enough for you people), attendees will also be treated to "an extremely rare Captain America variant cover edition of Joe Jusko's Marvel Masterpieces, the highly-anticipated complete collection of painted trading card art from the 2016 Upper Deck set. Featuring a unique embossed gold foil stamp created especially for the dinner event, the 336-page hardcover collectible will be autographed by Joe Jusko, and expressly limited to the number of attendees." They'll also get "an original 11" x 14" piece of original artwork featuring the character of their choice, drawn by Jusko in advance of the dinner event."
"I'm very much looking forward to schmoozing with friends and fans at this event, away from the distracting madness of the con," said Jusko in the press release, brandishing a copy of a book titled To Serve Man. "A collectible and rare version of my new book will only be available there, as well as great food and drink — what could make this any more special? Well, tigers. Tigers would do it."
So what does an enchanted evening with Joe Jusko run you these days? Tickets are $500 per person and limited to 25 attendees. Head here to purchase one for yourself.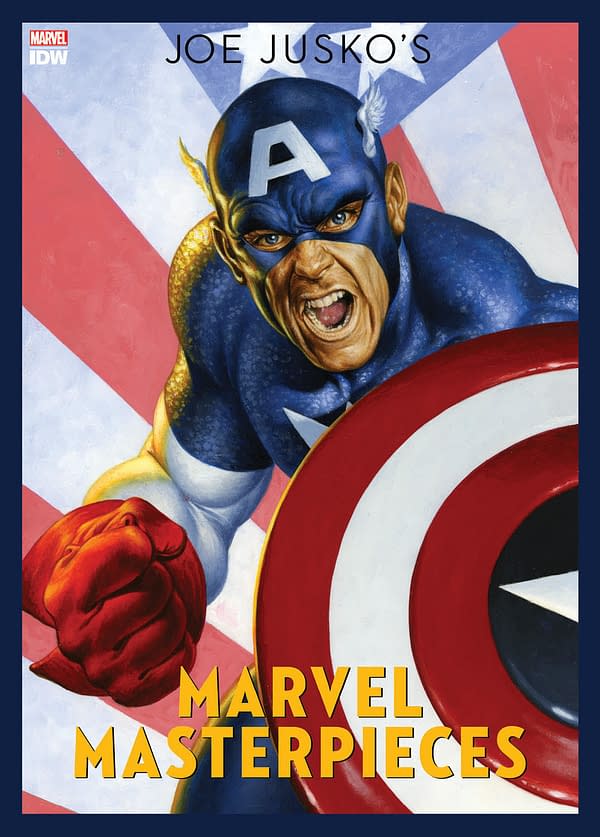 Enjoyed this article? Share it!