IDW Takes Trek to New Frontiers with 'Captain Saru' (REVIEW)
[rwp_box_recap id="0"]
There was a period of time at the end of Star Trek: Discovery's first season in which the titular ship did not have a permanent captain. IDW just released a one-shot comic that features our favorite Kelpian's first official command mission, and it's a wonderful read.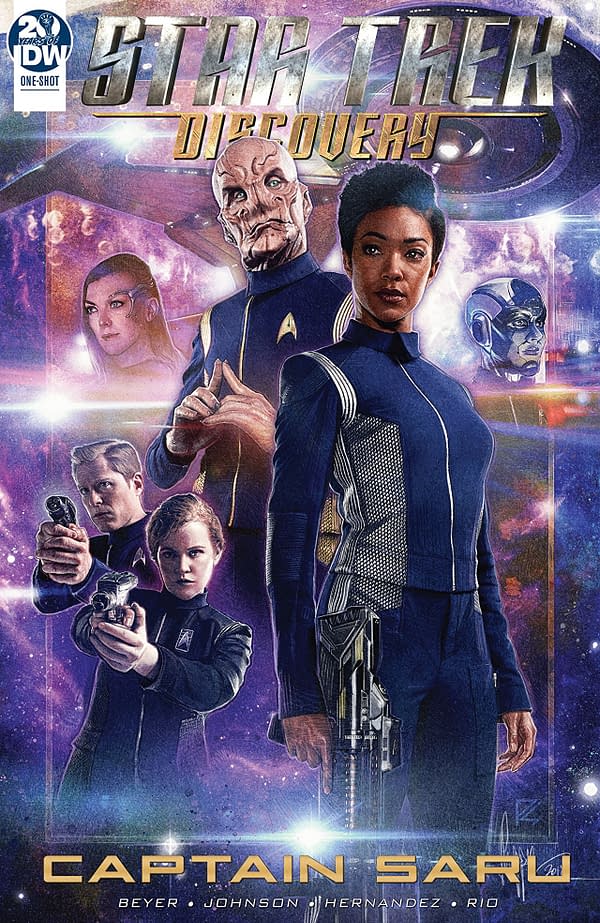 Captain Saru is a pretty large comic, clocking in at 53 pages. There's a lot of story crammed in to those pages, too, with Kirsten Beyer and Mike Johnson providing a fast-moving narrative that feels like very authentic Trek.
Saru and Michael Burnam have been spending a lot of time together in Paris while waiting for repairs to wrap up on Discovery. Burnam encourages Saru to put in for the open Captain's position on their ship, believing wholly that the commander has earned his chance at command.
Saru gets his chance to prove he has the right stuff when he is tasked finding a missing research vessel, which just happens to be the ship Ensign Sylvia Tilly is spending her leave on!
Star Trek: Discover-Captain Saru would make an excellent episode of Discovery. The characters all speak very believably like they would on the show, which a lot of comic book adaptations of live action francheses fail to deliver on.
Saru also has some incredibly lush artwork, delivered by Angel Hernandez. The characters are all fully realized, the ships look fantastic, and the action sequences flow beautifully. This is the third IDW Trek title I have had the chance to review, and I can't applaud their take on Star Trek loudly enough. This is clearly a labor of love.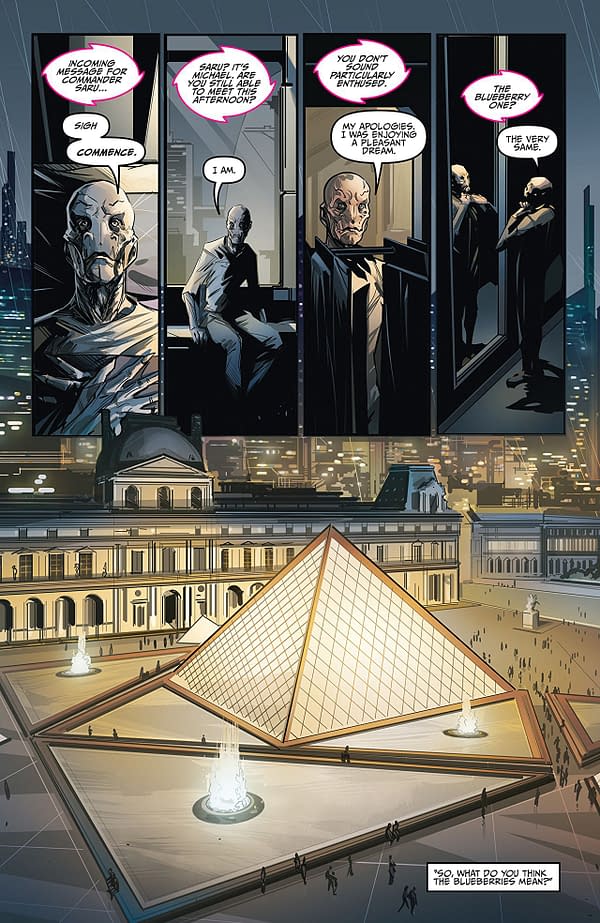 Hernandez' art is nicely complemented by J.L. Rio and Valentina Pinto, who have captured that distinctly Discovery color palette.
The only real complaint here is with Saru's posture, but that only comes after studying how Doug Jones carries himself in the live action role. Saru has a bit more of a bend to his gait, but seriously, that's me trying to find something to criticize to avoid gushing. It's a genuinely gorgeous book!
All in all, Star Trek: Discovery- Captain Saru is a wonderful read, with a solid story and lovely art. Highly recommended, especially for Trek fans.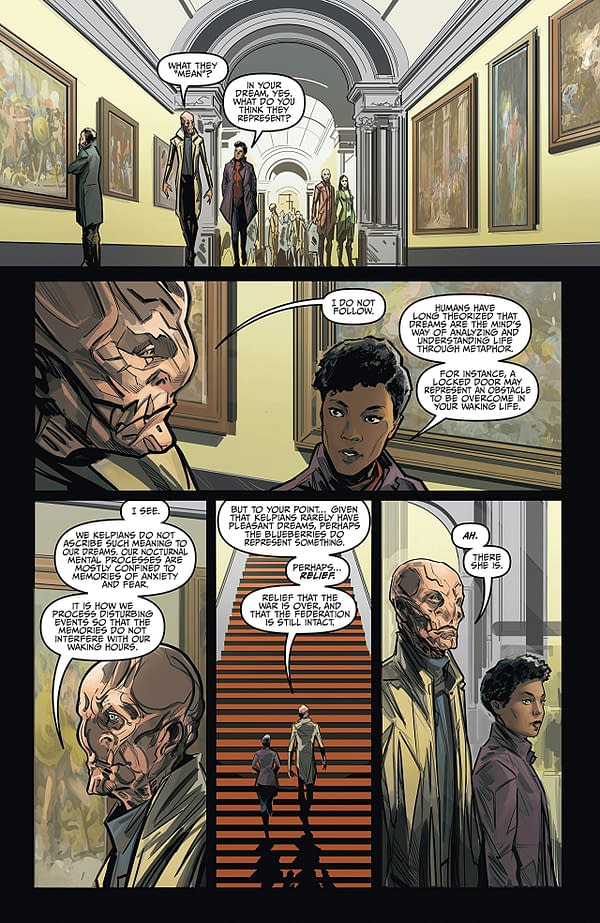 SUMMARY: Script: Kirsten Beyer and Mike Johnson; Art: Angel Hernandez; Colors: J.L. Rio and Valentina Pinto, Letters: Christa Miesner; Editor: Chase Marotz; Publisher: IDW; Release Date: March 13, 2019; Cover Price: $7.99; 52 pages.