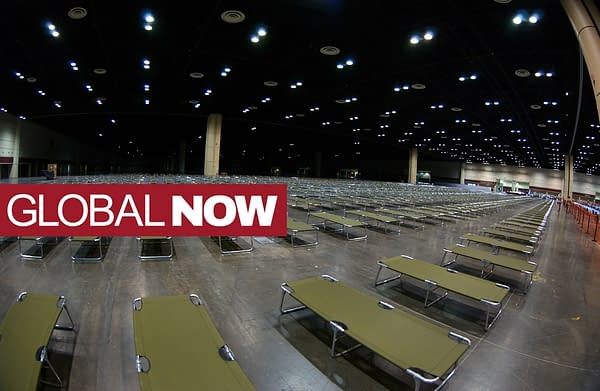 The Catalyst Prime website has, again, updated their fictional news reports regarding the oncoming asteroid impact. And giving us a few more snippets as to the fictional universe that the superhero titles will take place in, published by Lion Forge later in the year with a ridiculously attractive line-up of creators.
And this time, apparently, it's about people taking direct action against… the asteroid. By building shelters. Again it's useful to look for the people's names, they may pop up in the comic book series…
Such as Economic Analyst Bridget Bachman.
"The public doesn't trust the Government to protect them. And by the public, I mean the little guys. The ones that make less than the wealthiest 1%." The construction of fallout shelters has begun all over the country, but, many are wary of the government's ability to house all its citizens. The government fallout shelters sound cozy, but the reality is there's about 318 million people living in the U.S. To house everyone would be a hugely expensive endeavor, especially given our current debt."
Or field reporter Shondra Stone talking to people building their shelters.
"Not that I don't trust the government," said Caitlin Ducharme, mother of two and community organizer for her town's fallout shelter project. "But I had family in New Orleans when Katrina hit. I remember the aftermath of that disaster. I remember how the government mishandled things. I'd rather not have my kids remember something like that, too."

When asked about how her town's shelter works, Ducharme went on to explain, "We're pulling together. A lot of us don't have the money for individual shelters so we're working to make lots of inter-connecting ones. We're all donating money and time to this project so our town can be safe. Not just the rich folks on the Hill. Now is a time to come together, not be apart."
Bachman, Stone and  – names to watch out for?
Enjoyed this article? Share it!