Iron Fist and Black Bolt Missing Presumed Cancelled – What About Thanos?
Marvel's solicitations for May 2018 as exclusively revealed (well, mostly revealed, look we did our best) on Bleeding Cool often bring eyes to what is – and isn't there. Just as DC Comics solicitations missing Titans, Supergirl and a discovered "final issue" tag on Super Sons unveiled revelations that DC Comics was planning something else with those younglings (we guess Young Justice).
So Marvel May solicitations have no listings for Iron Fist, Black Bolt or Thanos.
Iron Fist was running on fumes, and it seems that its April's two issues will be its last. Iron Fist #80 described itself as "All hell breaks loose in the fiery finale!"
Black Bolt the same, the writer has a new book for May, Quicksilver, and it also seems that it's April issue #12 will be its last, solicited with "the midnight king returns to earth FINALE!"
But Thanos? Thanos has become a smash hit for Marvel with Infinity War heading to the cinema. It feels like this has to be a skip month. However Thanos #18 did describe itself as "When there is nothing left to kill, Death comes…to the one who loves her most – KING THANOS. How will the fantastic saga of Thanos, King Thanos and the Cosmic Ghost Rider end?"
Will Thanos transform into something else? As ever, Bleeding Cool will keep its ear to the ground. And try not to get it chopped off.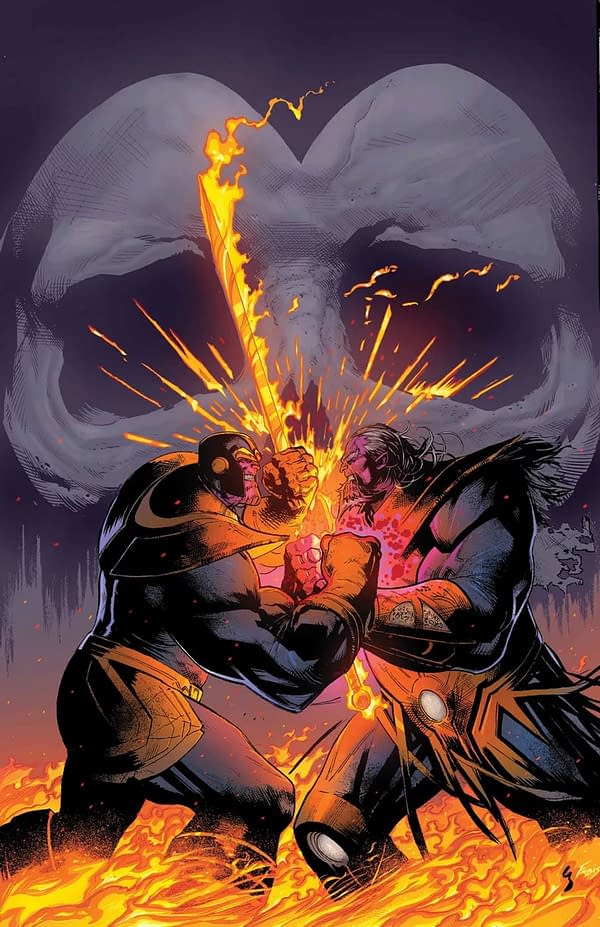 Errata: An earlier version of this story also included All-New Wolverine but that's because I totally looked straight through the listing. Apologies.