Is a Dylan Dog/Hellblazer Crossover In The Works From Roberto Recchioni?
Last November, Bleeding Cool reported that at the western world's largest comic convention Lucca Comics & Games in Italy, a crossover between the DC Universe characters and those of Italian publisher Sergio Bonelli Editore and RW Edizioni was announced.
That the first crossover project, scheduled for release in 2019, would focus on the characters of forest-dwelling acrobat Zagor and Flash. And that there would be more crossovers to come in 2019 and 2020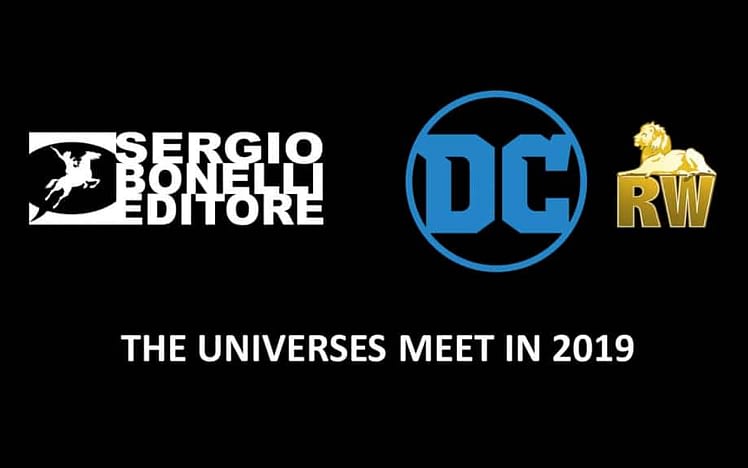 However, no announcements came from DC Comics. And it all went a bit quiet. Solicitations for 2019 are running out…
Today Roberto Recchioni, the editor of horror private investigator Dylan Dog, reported on Facebook that he is writing John Constantine. And there has been some suggestion that we might get a Dylan Dog/John Constantine. The two titles have a certain simpatico. Dylan Dog is an Italian horror comics series featuring this paranormal investigator created by Tiziano Sclavi. The series is mainly set in London. One of Italy's best-selling titles, the film Cemetery Man starring Rupert Everett was loosely based on the comics. A direct film adaptation, Dylan Dog: Dead of Night, starring Brandon Routh, was released in 2011.
Recchioni posted the news that a new John Constantine series would be launched within the Sandman Universe line at DC Comics. Roberto commented that he was excited because Constantine is one of his favourite characters ever and because it was weird that he was the only one who was writing new Constantine comic books right now. Obviously, this has now changed.
Maybe someone will say something at San Diego Comic Con? Or do we have to wait for Lucca to roll around again?