Is Mirka Andolfo the Next Todd McFarlane For Image Comics? (UPDATE)
Back in the late 1980s, there was an art explosion in comics. John Byrne, George Perez, Frank Miller, Michael Golden, and Walter Simonson had all been – and still were, to varying degrees – fan favorite artists during the late '70s and early '80s, but a new breed of artists were vying market domination as the '90s approached and their arrival on the scene has a massive impact on the comics of that time.
It could be argued it started with Art Adams and Mike Mignola, but the real benefactors of the influx of new talent were Rob Liefeld, Jim Lee, Dale Keown, Sam Kieth, Erik Larsen, Whilce Portacio, and perhaps most of all… Todd McFarlane.
The eagle-eyed amongst you will recognize some of those names as founders of Image Comics, the company that began eighteen years ago this weekend, with the mass exodus of Marvel's top-selling artists.
Since Image was founded, there have been some ripples in the talent pool – Joe Madueriera, J. Scott Campbell, Travis Charest, Bryan Hitch, John Cassaday, Ed McGuinness, Humberto Ramos, and the Kubert brothers all made names for themselves in the '90s, and Greg Capullo, Frank Cho, Frank Quitely, Leinil Francis Yu, Steve McNiven, David Finch, Skottie Young, and Ryan Stegman have all enjoyed a great deal of stardom in the 2000s – but as the fortunes of comic writers have risen over the years, the power once wielded by artists has diminished.
Look around and we're spoiled for choices when it comes to amazing artwork, but all too often, the artists who generate the most interest and primarily focused on cover work (I'm looking at you, Stanley Lau, and you as well, Francesco Mattina), and it looks like Meghan Hetrick is heading in that direction. But whatever your opinions of Todd McFarlane the pop culture personality, Todd McFarlane the superstar comics artist cut his teeth drawing comics in a way that made it impossible for fans to look away. Topping the charts this past August with SPAWN #300, McFarlane's staying power was impressive to witness, but it also begged the question:
Where is the Todd McFarlane? The answer, if the buzz surrounding her new Image series, Mercy, is any indication, is Italian artist Mirka Andolfo.
If you're not familiar with the Naples-born artist, don't worry: You will be. Since entering comics, Andolfo has steadily built a name for herself on DC series like Bombshells and RWBY, but in her native Italy, she's better known for her creator-owned work. Her Italian series Contra Natura was published by Image in as Unnatural to a warm reception in 2018 (which went on to be one of Image's most reordered Vol. 1 trades throughout 2019 according to their recent Previews Top 25 list), and more recently her Sacro/Profano series has proved she had enough heat to launch a series well at upstart publishing outfit Ablaze.
But Mercy appears to be the big one, with advance orders apparently putting this new miniseries in the same territory as some of Image's biggest launches like Undiscovered Country and Killadelphia. Boom Studios hasn't even got a cover by her. UPDATE: my apologies, they did. A Sad Lemon variant for Faithless #1 and a one-per-store variant for Heartbeat #1. Apologies.
And from what I'm told, it's not the last of her creator-owned work for Image Comics. More importantly, though, and perhaps entirely fitting, Andolfo's ascension to super-stardom may also coincide with Image's renewed focus on the kind of jaw-droppingly stunning artwork that made its founders popular enough to start their own revolution.
---
---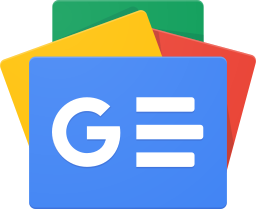 Stay up-to-date and support the site by following Bleeding Cool on Google News today!