I talked a lot about Secret Wars titles earlier today. But I did purposely leave this one out. For now.
Through the history of Doctor Doom and the Marvel Universe, since his first appearance in issue five of the Fantastic Four, there is something we have only seen glimpses of. Doom's scarred face. Apart from the first Secret Wars series where he managed to heal himself using the power of The Beyonder. Seeing his scarred face is like bringing back Bucky Barnes, you just don't do it. Or Elektra. Or Gwen Stacy. Except they did. And now…
Today, in the new Secret Wars, we see the face of God. And it is Doom And he looks like, well…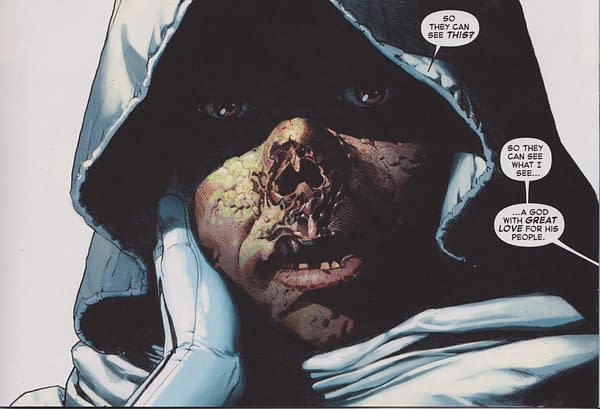 Are we sure he's not Deadpool?
Comics courtesy of Orbital Comics, London, who will be hosting Mike Carey this Satiurday for a signing and delivering a commentary for The Unwritten. Enjoyed this article? Share it!