'Isola' #7 Brings Gorgeous Fantasy and Tragedy to Life (REVIEW)
[rwp_box_recap id="0"]
I think we might be in the middle of a new golden age in fantasy comics, and I had no idea. There is so much amazing fantasy material orbiting the comicsphere right now, you could spend several years absorbing fantastic stories and barely scratch the surface.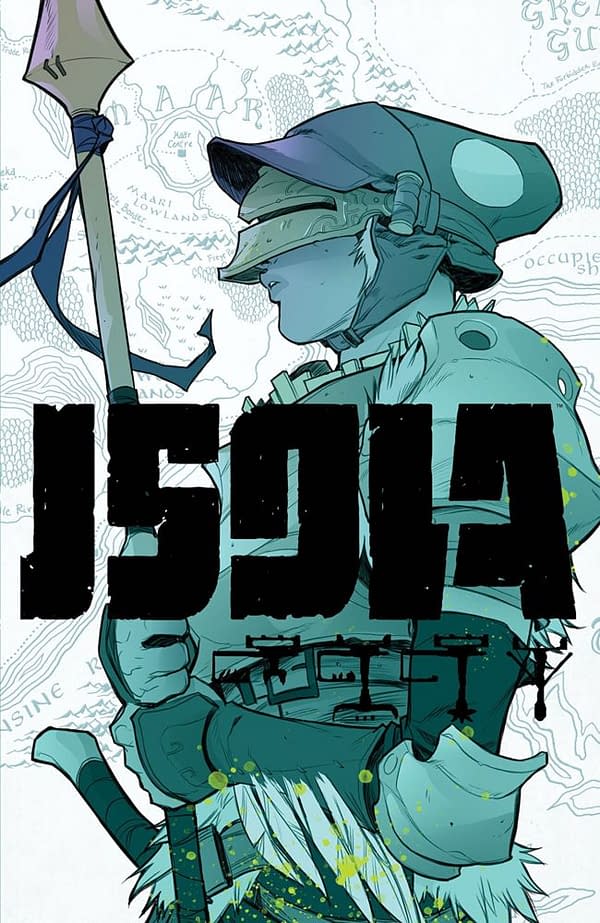 Isola is a new discovery for me, and after reading issue 7, I ran out and picked up the first trade. This is a stunning, gorgeous book, filled with mystery, jaw-dropping visuals, and rich characters. Isola is a dream between two covers.
Rook is the captain of the guard for the kingdom of Maar, who's trying to save Queen Olwyn, who was cursed and turned into a tiger. Captain Rook's only hope of returning the Queen to her rightful place is to find the island of Isola, the Land of the Dead.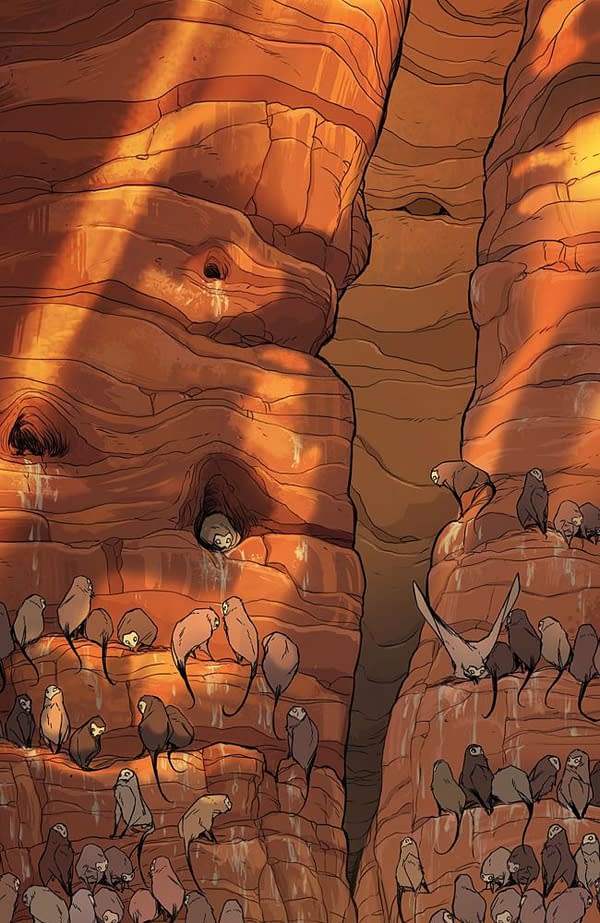 Brenden Fletcher, Karl Kerschl, and MSASSYK all worked together on DC's fantastic Gotham Academy, and it's wonderful to see them working together again. The world of Isola is so fully realized, it's hard to believe this is only the seventh issue in the series.
Rook and Queen Olwyn find themselves taking a detour to escape patrols from the kingdom of Maar, and end up disrupting the burial shrine of some locals that live deep beneath the earth. Rook and Olwyn find themselves guests of these kindly folk, whose children have all but disappeared.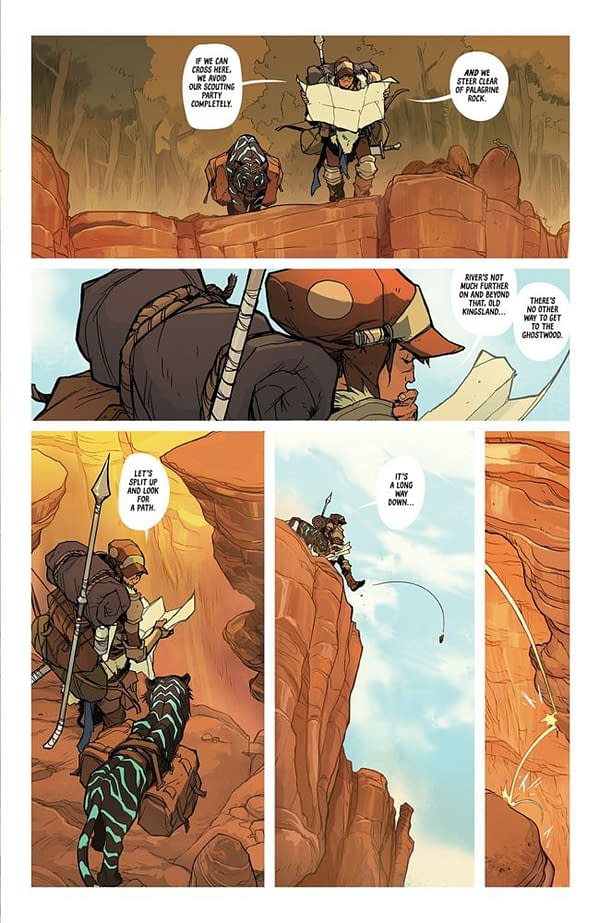 There's something passively gripping about the story, which has absolutely no action, but plenty of tension. There is mystery a plenty, and the art is so arrestingly haunting that you're going to find yourself pulled in regardless. Olwyn in particular is a marvel to look at, somehow conveying so much emotion without a single word escaping her mouth. That's not an easy task with a human character, let alone a human trapped in a tiger's body.
Isola is a wonderful escape from our world, with sweeping vistas, heroic characters, and a story that isn't afraid to take its time and let the details play out organically. Highly recommended for fans of sweeping fantasy realms, especially for people looking for stories featuring strong female characters.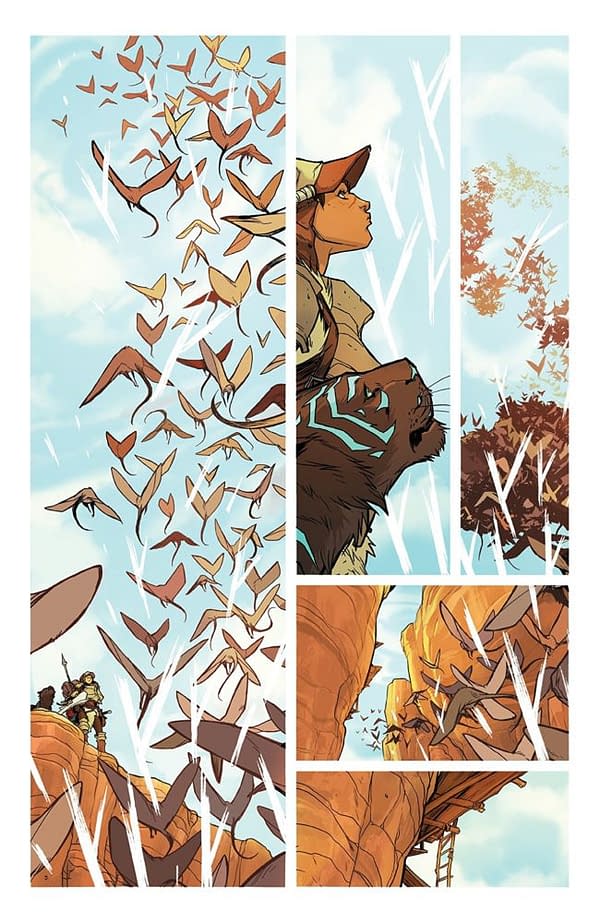 Note that the material in Isola is intended for mature readers, more for themes than explicit content.
SUMMARY: Script: Brenden Fletcher, Karl Kerschl; Art: Karl Kerschl, MSASSYK; Variant Cover: Sarah Stone; Letters: Aditya Bidikar; Publisher: Image Comics; Release Date: March 27, 2019; Cover Price: $3.99; 27 pages.
[rwp-review-ratings id="0"]
[rwp-review-form id="0"]