It's Official. Alan Scott, The Original Green Lantern, Is DC's Newest Gay Hero It's official. It won't be news to any readers of Bleeding Cool who originally broke this story (a number of times), but today DC Comics let news organisations run the news that Alan Scott, the original Green Lantern, was to be reinvented as a gay man for the Earth 2 series. The issue in question ships to US and Canadian stores next week.
"He's very much the character he was. He's still the pinnacle of bravery and idealism. He's also gay," "Earth 2" writer James Robinson told The Post.
The Emerald Guardian's sexuality was rebooted along with the rest of his fictional universe as part of DC's "New 52" initiative aimed at rejuvenating their characters.
Robinson said he decided to make the change because making the character young again meant erasing Scott's gay superhero son out of existence.
"The only downside of his being young was we lose his son, Obsidian, who's gay. So I thought, 'Why not make Alan Scott gay?'" Robinson recalled. "That was the seed that started it."
He ran his idea by the bosses at DC, "who signed off on it without hesitation."
…
"It's a realistic depiction of society," he said. "You have to move with the times."
He said he did hope the character – who's the most powerful member of DC's superteam, the Justice Society – would be an inspiration.
"He's a type-A personality who doesn't hide in the shadows," Robinson said.
"I hope he's a positive figure. If there's some kind of kid out there who's reading the comic and who's worried about the person he is, maybe it will give him a positive sense of who he is. Or maybe a different kid will read it and decide I don't need to bully some kind of kid in school," Robinson said.
USA Today
"What I really want to do with this character is make the fact that he's gay to be a part of who he is and not to be the one identifying aspect of him," Robinson says. "And have his humor and his bravery be as much or more a part of him as his sexuality."
The Green Lantern most readers know is Hal Jordan, the man with the green power ring in DC's main Green Lantern series and the hero Ryan Reynolds played in the Green Lantern movie. He and Alan Scott will meet one day, Robinson says, but in the meantime the writer's making sure they're completely different characters, both in personality and powers.
"When they're firing their rings at the same time, you'll be able to tell which energy is which," he says. "That's a very important thing so that it sets them apart."
Artist Nicola Scott's orders were clear, too: Make Alan Scott a big, strapping, handsome man that everyone would instinctively follow and love. "No short order but right up my alley," she says.
"Alan strikes me as an incredibly open, honest and warm man, a natural leader and absolutely the right choice to be guardian of the Earth. His sexuality is incidental. Every time I draw him I love him even more."
By the time readers get to know Alan Scott more, he will have already come out as a gay man, but it isn't a huge deal for him. Keeping the world safe is higher on his priority list.
"He's someone you would want to watch over your children," Robinson says. "Presenting that kind of a heroic role model hopefully will be a good thing and help to show gays in a positive light for people who might be a little more small-minded." Washington Post
"This was my idea," Robinson explained this week, noting that before DC relaunched all its titles last summer, Alan Scott had a son who was gay.
But given "Earth 2" features retooled and rebooted characters, Scott is not old enough to have a grown son.
"By making him younger, that son was not going to exist anymore," Robinson said.
"He doesn't come out. He's gay when we see him in issue two," which is due out Wednesday. "He's fearless and he's honest to the point where he realized he was gay and he said 'I'm gay.'"
"It was just meant to be 7/8— Alan Scott being a gay member of the team, the Justice Society, that I'll be forming in the pages of 'Earth 2,'" he said. "He's just meant to be part of this big tapestry of characters."
…
"This guy, he's a media mogul, a hero, a dynamic type-A personality and he's gay," Robinson said. "He's a complex character."
"I was sort of putting the team together and I realized one of the only downsides to relaunching the Justice Society as young, vibrant heroes again was that Alan Scott's son was no longer going to exist in the reboot," says "Earth 2" series writer James Robinson, who wrote a 1998 storyline about Obsidian that featured the first gay superhero kiss in comics.
"I thought that was a shame and then it occurred to me, why not just make Alan Scott gay." The Advocate
Does that mean we'll be seeing additional gay characters introduced in Earth 2?
There is another character down the line, but that character won't be appearing for some time, so it's probably a bit too early to talk about that, but this book will definitely have a diverse cast. Alan Scott won't be the only gay character in Earth 2, I promise you that.
Will we be seeing any developments in Alan Scott's love life in the near future?
Yes, that's inevitable, but for the first few issues I'm concentrating on him as a hero and putting together his origin. But when we do get to his private life, obviously, yes, there will be romance between him and another lucky man.
Last week, when news about Earth 2's Alan Scott being homosexual hit the Internet, I saw a few complaints which mostly came back to one fact: That we're talking about a character in an alternate universe who's a rebooted version of a character that has been outside of the mainstream comic book world for awhile now. How do you respond to charges that this story is opportunistic?
That was never the intention. When I was first putting together this version of the team eight months ago, and was making the team diverse and interesting, adding in a gay character seemed like the natural thing to do. Quite honestly, it was an offhand comment that Dan made at a panel in England that got everybody suddenly aware and excited. I'm as surprised by it as you are. This was not ever meant to be sensational. It's meant to be about a team that's well-rounded, that shows the diversity of the world around us.
In making Alan Scott gay however, especially as he was the original Green Lantern, some might be afraid of backlash — but not James. "You have to move with the times," he explains quite simply.
---
---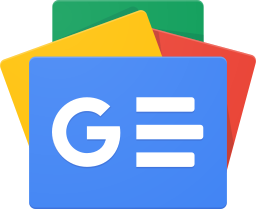 Stay up-to-date and support the site by following Bleeding Cool on Google News today!