Jacob Phillips' First Ongoing Series as Artist, That Texas Blood With Chris Condon From Image in May, Previewed
Jacob Phillips, son of comics artist Sean Phillips, has been the colourist for Ed Brubaker and Sean Phillips' collaborative works for Image Comics for some time. But in May, he will have his first original artwork comic from Image, written by Chris Condon, That Texas Blood, an ongoing series for which the first issue on the shelves will be sitting alongside the new original graphic novel, Pulp, by Brubaker and Phillips that Jacob also coloured.
Described as 'Paris, Texas gut-punched by No Country for Old Men' That Texas Blood is a mature neo-Western crime series that kicks off when the search for a casserole dish leads to a dark and tense confrontation on Sheriff Joe Bob Coates' 70th birthday.
Oh and they've handily set up a website for the comic book, right here.
Here's the cover to issue 1, out on May 27th.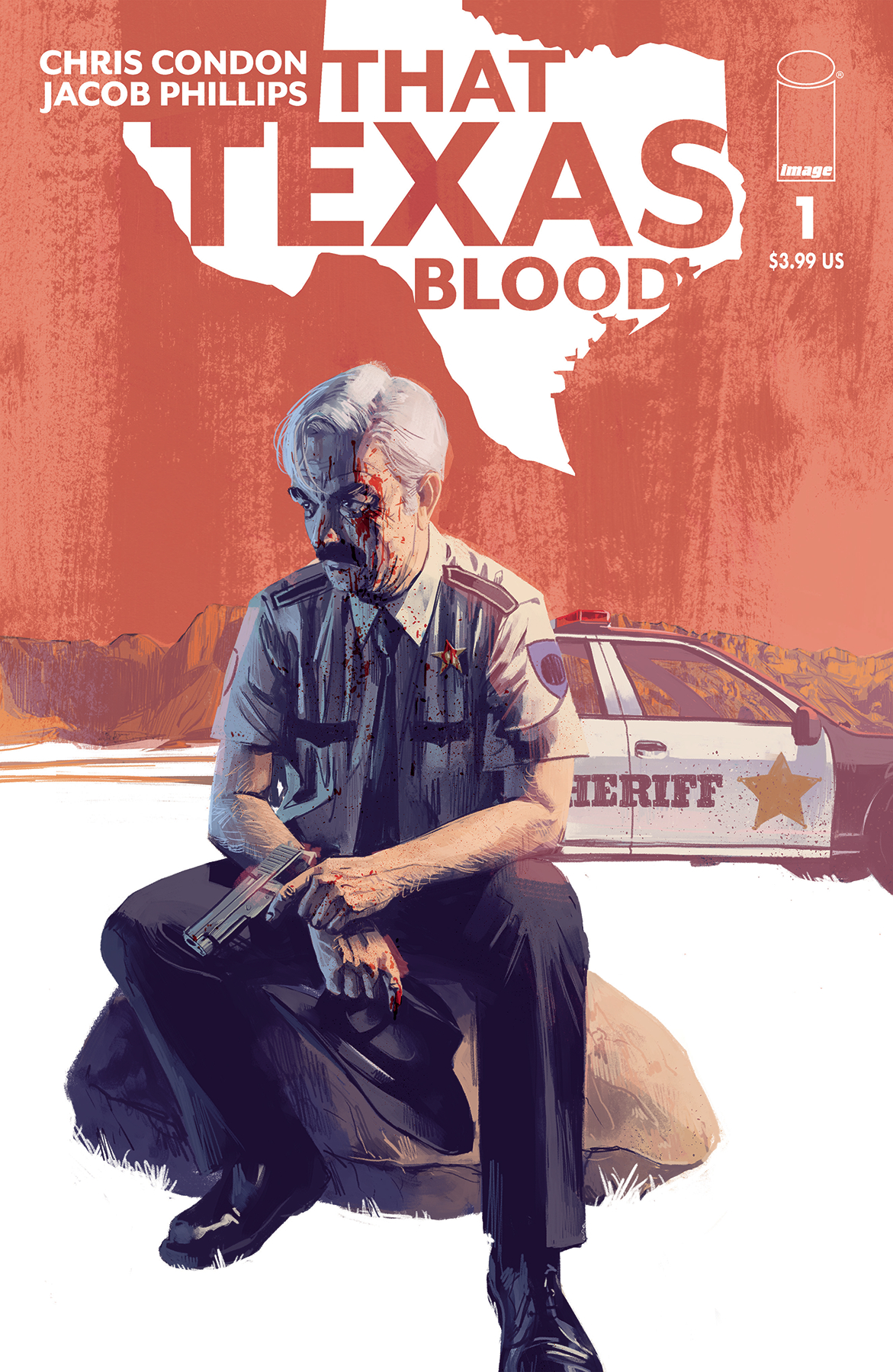 Oh and Jacob even manage to persuade his dad to do a variant cover as well…
Then there's a quote from Chip Zdarsky while they were at it – "Chris & Jacob pull off something remarkable here. A vivid and bright story that nails a thorough sense of foreboding and darkness. A shocking amount of talent for a duo so fresh to comics!"
And here's a preview.