Marvel may be saying "goodbye" to Unstoppable Wasp with issue #10, but that doesn't mean we have to say goodbye to writer Jeremy Whitley. Whitley, alongside artist Will Robson, will launch a new Future Foundation series, spinning out of Fantastic Four and the recap of the Foundation's history the pair are contributing as a backup to July's Fantastic Four #12.
Marvel announced the new series yesterday on their website, but we didn't even notice in amongst all the commotion following the announcement that Jonathan Hickman was planning to cancel and relaunch the entire X-Men line in August. Julie and Alex Powers will lead the team on their first mission, a cross-time prison break.
Check out the description below:
When the Richards family is called back to Earth to be the Fantastic Four again, they left behind the Future Foundation—a think tank of the most brilliant young minds in the universe—with one mission: find the pieces of and rebuild their friend Molecule Man. But that's proved harder than imagined as this crew of young geniuses, Atlanteans, Mutants, Moloids, and androids have run into every problem in the Multiverse.

Now, with the leadership of Alex and Julie Power and a little extra firepower from guest professor Yondu Udonta, the team will undergo their most dangerous mission yet—a prison break! Jeremy Whitley and Will Robson take the Future Foundation on a heart-pounding journey across time and space!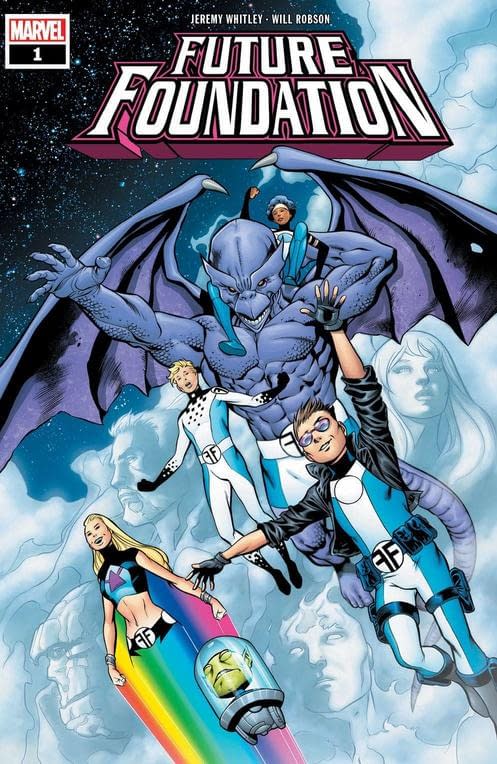 Enjoyed this article? Share it!