Announced at IDW's panel at Wondercon tonight, DC executive and superstar artist Jim Lee is getting an Artifact Edition hardcover edition from IDW this fall. Bleeding Cool ace reporter Joshua Stone was on the scene at the panel to send us the breaking news.
Jim Lee DC Legends Artifact Edition will be a 144 page book featuring splashes, covers, and panels from Batman, Wildcats, and more of Lee's DC work. The deluxe artist-focused book will be 12"x17" and is produced from full-color scans of the artwork. It's set to hit stores in September.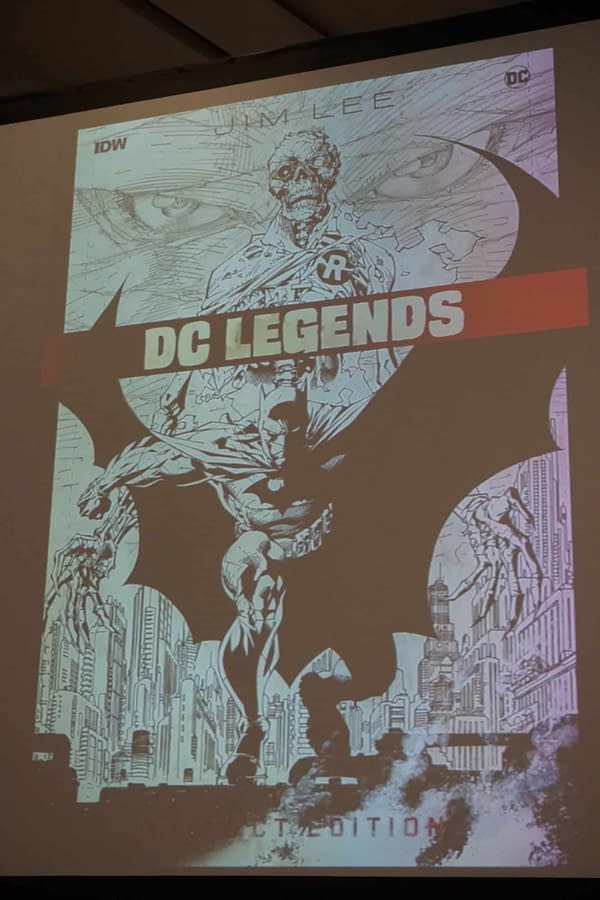 Check back later for a full report from the panel.
Enjoyed this article? Share it!