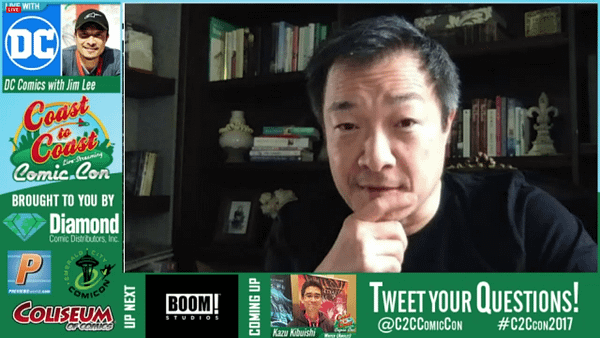 The word from retailer sources, distribution sources and, well Marvel Comics SVP Sales David Gabriel, was that DC Comics Rebirth returns were higher than expected, much higher than DC New 52, and as a result comic book stores suffered greater cashflow issues as a result – with Gabriel pointing towards that issue as causing problems for retailers in the last quarter of 2017.
Not according to DC Comics co-publisher Jim Lee. Who, at the Coast-To-Coast Comic-Con, stated that returns were less than expected across the line. That some orders went up, others stabilised quickly, and pointed to really strong sales, especially how the twice-monthly shipping maintained interest.
He also threw some shade back at Marvel, claiming that as opposed to their competition, they had much better female superhero characters and also much better super villains than the opposition have…
We look forward to response from Marvel, whether aggressive or passive aggressive.
And you can keep up to date with Bleeding Cool's other Coast To Coast Comic Con coverage right here.
Enjoyed this article? Share it!