The Jim Shooter Files – Stan Lee on Effeminate Heroes and Ugly Women
Last month's MCM London Comic Con had Jim Shooter as a guest, and at his table were a number of folders, binders, full of memos, sketches, artwork from his long career at DC, Marvel, Valiant and more. He graciously allowed Bleeding Cool to take shots of a few of them, but these are just the tip of the iceberg of the folders he often brings to shows. But for Thanksgiving, Bleeding Cool will be sharing a few of them, and you can check the rest with this handy dandy tag.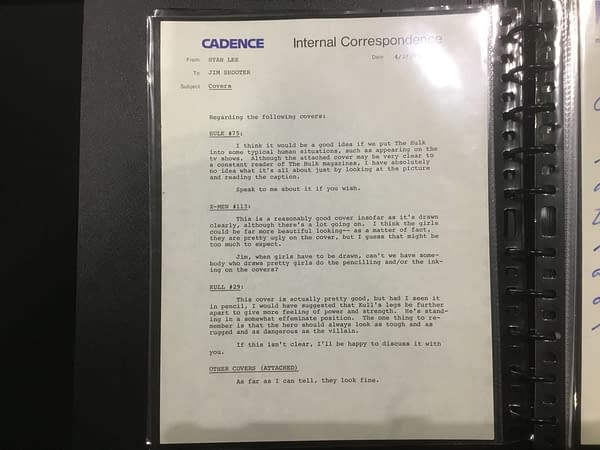 In a memo from Marvel Comics publisher Stan Lee to editor-in-chief Jim Shooter, dated the 26th of April, 1978, he wrote about the covers to the following comics.
HULK #75: I think it would be a good idea if we put The Hulk into some typical human situations, such as appearing on the tv shows. Although the attached cover may be very clear to a constant reader of The Hulk magazines, I have absolutely no idea what it's all about just by looking at the picture and reading the caption. Speak to me about it if you wish.

X-MEN #113: This is a reasonably good cover insofar as it's drawn clearly, although there's a lot going on. I think the girls could be far more beautiful looking– as a matter of fact, they are pretty ugly on the cover, but I guess that might be too much to expect. Jim, when girls have to be drawn, can't we have somebody who draws pretty girls do the pencilling and/or the inking on the covers?

KULL #29: This cover is actually pretty good, but had I seen it in pencil, I would have suggested that Kull's legs be further apart to give more feeling of power and strength. He's standing in a somewhat effeminate position. The one thing to remember is that the hero should always look as tough and as rugged and as dangerous as the villain. If this isn't clear, I'll be happy to discuss it with you.
Hulk #75 would have been Marvel Super-Heroes #75, with this cover…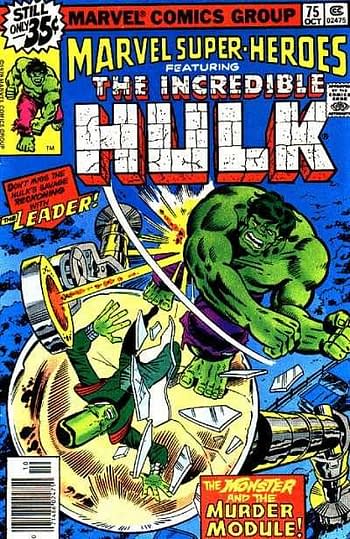 But X-Men's cover #113 was this, by John Byrne and Terry Austin.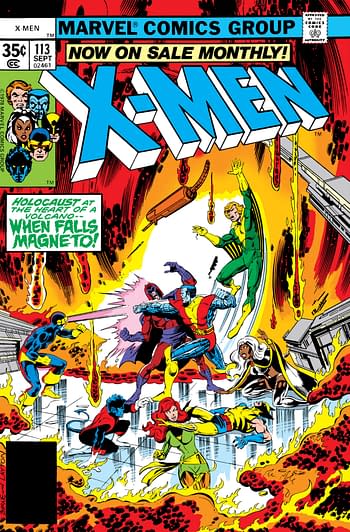 And this was the cover to Kull The Destroyer… with those effeminate legs…
More, much more, to come.