Joe Quesada Tells a Story About the Late, Great Mike Wieringo
The late comic book creator Mike Wieringo has been in the news this week, after Mike S. Miller inked over a Spider-Man cover breakdown of Wieringo's as the basis for a cover for his creator-owned comic, Lonestar, stating it was to be Wieringo's final cover and even signing Wieringo's name on the piece.
This didn't go down well with anyone. So in an even more tone-deaf move, Miller burnt the cover calling it a 'final solution'.
He then revealed that he had actually burnt a fake, printed onto bristol board, with the stated aim to troll people. Thus using the late creator's original work, trampling over any feelings of those who were close to him, monetizing every video and stream discussing this–and now selling the unburnt original.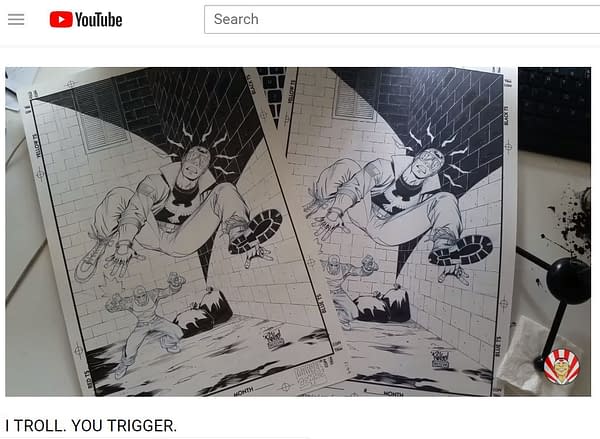 Joe Quesada, Chief Creative Officer of Marvel, apropos of Marvel told a story about just how classy Wieringo was.
A little bit of CrossGen, a little bit of DC Comics there? Other professionals have been using the fuss to share their own favourite works by the man.
And from his brother…
And from Matt's wife….
We miss you, Mike.