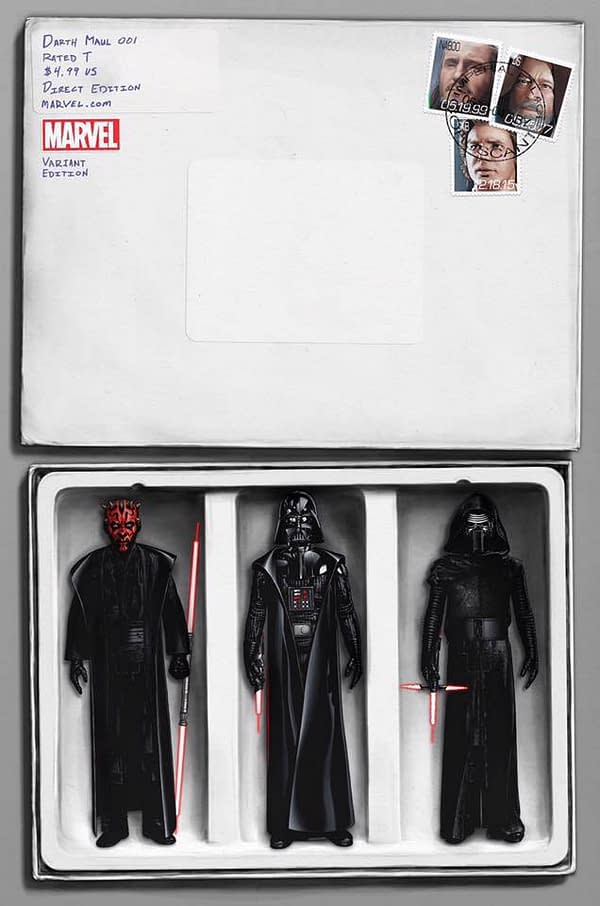 This is the Star Wars: Darth Maul #1 exclusive retailer variant cover by action figure artist star John Tyler Christopher, for Wonderworld Comics in Michigan, out in February, published by Marvel Comics.
And do please check the detail in the corner…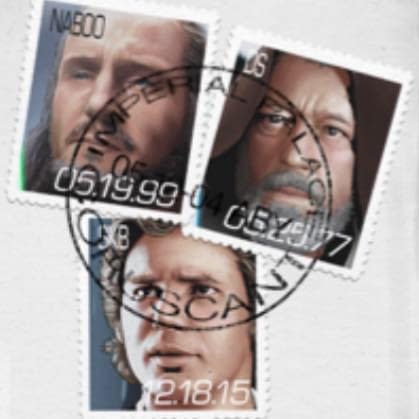 …Sith Memorial stamps for those killed by Dark Lords wielding light sabers.
Enjoyed this article? Share it!