Big City Comics Studio has one exclusive comic book at San Diego Comic-Con from their Booth #2101.
They are publishing Jolly Jane #4 signed with a matching print, and restricting the print run of the comic book to just 300, and that the only other way to read the story will be in the eventually collected trade paperback aimed at the general readership. And for now, charging $20 for the package.
And you can find other San Diego Comic-Con 2019 exclusives on Bleeding Cool with this handy tag.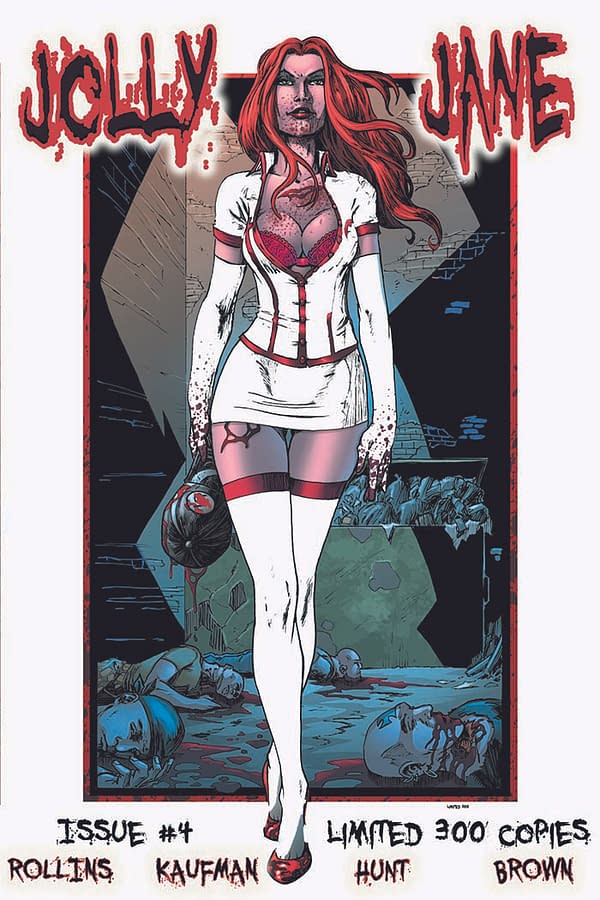 Issue #4 AND IT'S MATCHING PRINT, the conclusion of Volume One of the Jolly Jane saga. Missy Brand is a 28 year-old brooklyn paramedic who gets possessed by the notorious serial killer, Jolly Jane Toppin. Limited number of copies available!!! Big City Comics Studios and its creators have decided to limit the print run to 300 copies to make the book extremely collectible and to hold its value. The only place to see this issue again will be in the trade paperback.
Enjoyed this article? Share it!