Power mad Marvel Senior Editor Jordan White posted a Twitter thread listing X-Men comics in stores today, but what caught the attention of many in the replies was the image White used in his first tweet, featuring a small drawing of what appears to be Emma Frost as drawn by Russell Dauterman.
Happy #NewComicBookDay, everyone! Two Wednesdays into the month that changes everything for the X-Men! Let's see what's on sale today! pic.twitter.com/OrIn0zK5b1

— Jordan D. White (@cracksh0t) July 10, 2019
As Pride and Acceptable Losses (now on Kickstarter) creator Joe Glass pointed out:
OMG RUSSELL DRAWING EMMA?!?!!!!

— Jean Gay 🏳️‍🌈🔥🦅 (@JosephGlass) July 10, 2019
And Dauterman confirmed it on Twitter with an emoji.
— Russell Dauterman (@rdauterman) July 10, 2019
So what comic is this artwork from? Presumbly, something launching as part of the rebooted X-Men line after House of X and Powers and X. Perhaps we'll learn more at San Diego Comic-Con?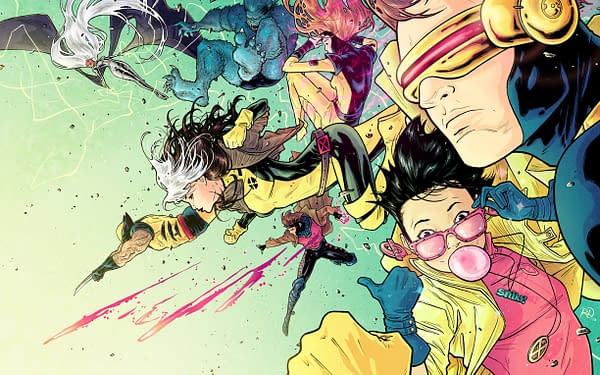 Enjoyed this article? Share it!