Joshua Smeaton Sells Woodland Hills Graphic Novels to Pixel+Ink
Joshua Smeaton'sdebut middle-grade graphic novel series, Woodland Hills, is to be published by Alison Weiss at Pixel+Ink in 2025.
---
Joshua Smeaton is the writer and artist of The Kid's Comics Creator Newsletter. His debut middle-grade graphic novel series, Woodland Hills, pitched as Be Prepared meets Zootopia/Zootropolis, in which unlikely best friends Niles and JB," a loner skunk and a popular new kid bear, navigate the challenges and triumphs of the playing field, classroom, and beyond to forge an unlikely friendship" as "After a mishap, the pair become fast friends & set off a paper plane craze that sweeps the school. But when the craze implodes, their friendship is put to the test."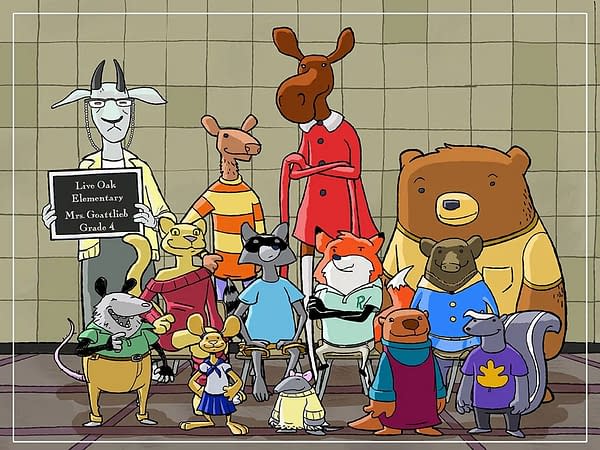 Joshua Smeaton posts on Instagram, "I've got some news! This has been in the works for way too long, but now it's official. I got a 2 book deal for Woodland Hills, with the first one scheduled for 2025. That sounds like a long way off but there is so much work to do. I'm excited to finally start drawing this story in earnest. I love these characters and can't wait for the rest of the world to read about their adventures."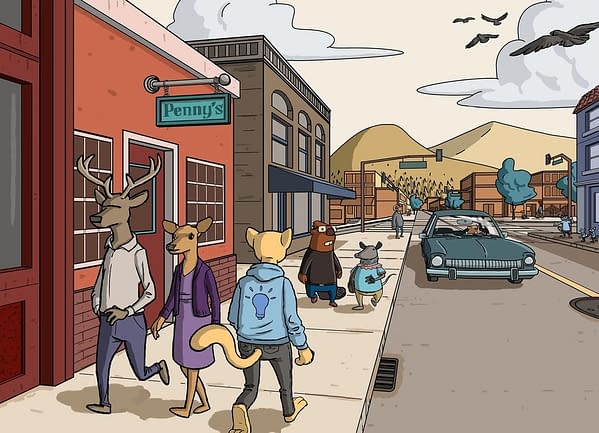 Alison Weiss at Pixel+Ink has bought the first two books, with the publication of the first book planned for the summer of 2025. Janna Morishima at Janna Co. handled the deal for world rights. Here is the nine-page preview that got Joshua Smeaton the deal.