Kamandi Challenge's Tribute to Len Wein, with Paul Levitz
Len Wein was meant to write the final chapter of The Kamandi Challenge. After all, it involved Kamandi literally meeting his maker, and Wein was heavily involved with Jack Kirby at the time the first yearnings of the character were formed.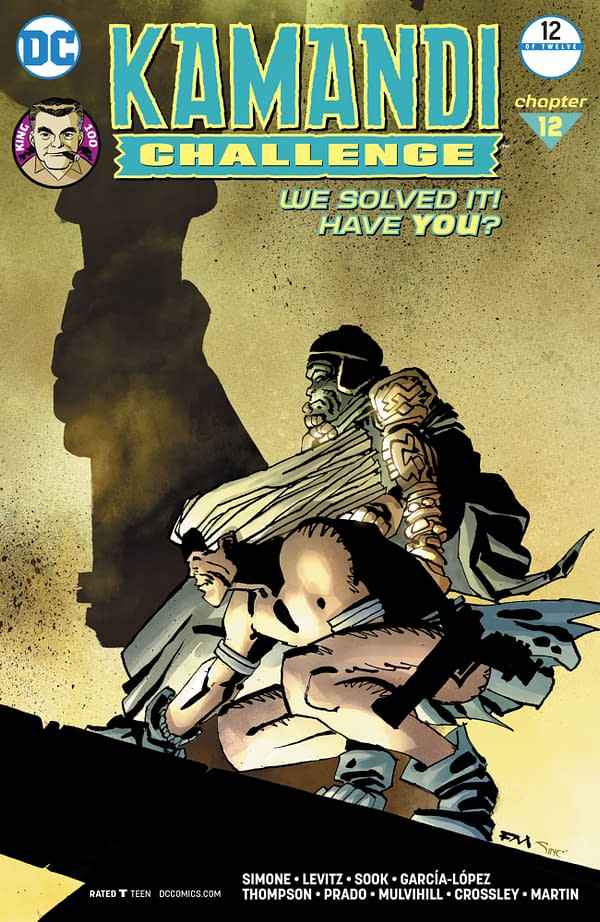 But it was not to be. Len Wein went in for surgery and never came out. Paul Levitz stepped in to write Len Wein's chapter with Jose Luis Garcia-Lopez and what was a tribute to Jack Kirby also became a tribute to Len.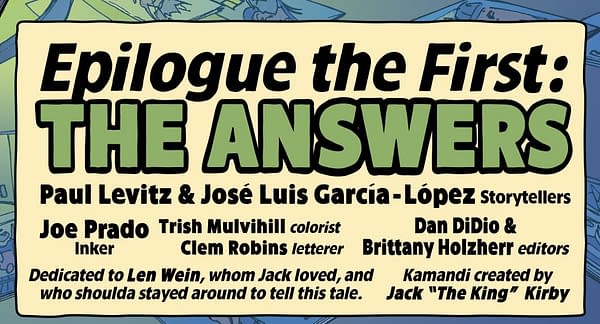 Garcia-Lopez and Joe Prado also created this tribute piece looking at the characters he created and worked on. I understand Marvel allowed the use of the characters.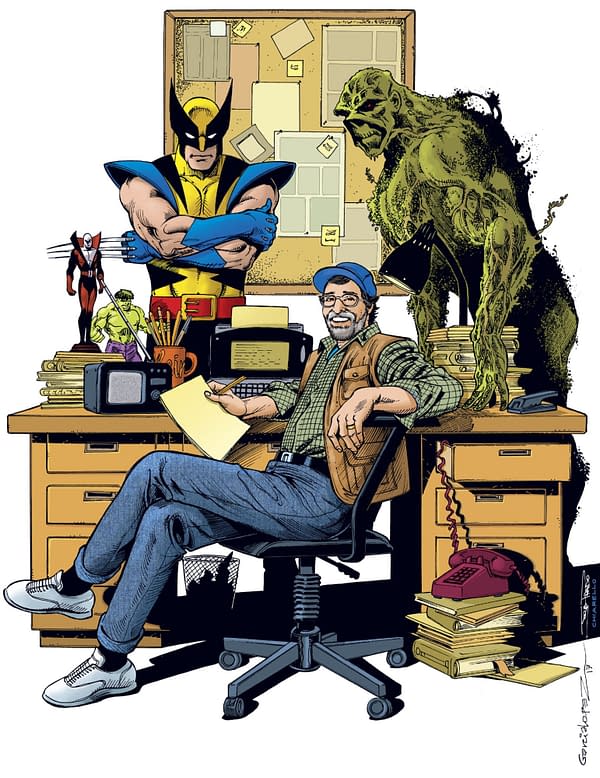 And Levitz also added the following tribute to the man.
Len was supposed to have the last word. It was only fitting; out of the ragtag bunch of us writing comics in the 21st century, Len Wein knew Jack Kirby the longest. He used to ride his bike over to Jack and Roz's house on Long Island in the early '60s, a mere 11 or 12 years old, but connected to the King through a chain of circumstance too long to retell here. The salient point is, he got to hang with Jack when he was at the peak of his powers, creating much of the Marvel Universe and quietly working on the ideas that would become DC's Fourth World. And then Roz would make him a sandwich.

If we could get that recipe, it should be fed to everyone who tries to create comics or fantasy. Roz's cooking fueled Jack's limitless imagination for decades, and it might be the explanation for why Len grew up to be a fertile creator of comics characters as well: Swamp Thing, Wolverine, Storm, Colossus, the Human Target and a list of villains and supporting characters that probably should start with Lucius Fox. Oh yeah, and whole corners of the DC Universe, like Earth-X. Feed 'em right, they grow up right.

Len was, at different moments, the editor-in-chief of Marvel who relaunched the X-Men, the senior editor of DC who helped launch the British Invasion by putting Alan Moore on SWAMP THING and editing WATCHMEN and even the editor-in-chief of Disney Comics' brief effort to relaunch their ducks in the '90s. That's an editorial trifecta unmatched in comics' history.

On top of those worthy credentials, he would have been the only survivor of the original DC CHALLENGE to participate in this, its spiritual child.

Only he didn't quite survive long enough.

After a lifetime of illnesses that would have dimmed anyone else's spirits, the ever-joyful Len Wein went into his last hospital stay just as he was supposed to start the epilogue for this issue. He called in his apologies, and Dan began casting about for another victim volunteer. I'd had the privilege of filling in for Len a few times before (and he for me), I'd known Jack since I was 14 or 15 (okay, I was a slow starter) and I also counted as a survivor of the original DC CHALLENGE, so I qualified. I was happy to get the call for the assignment, then incredibly sad when my old friend passed away while I was writing, then relieved when, with a cathartic sigh, I put the words to paper, honoring both Jack and Len in the process.

I'm so sorry to be writing this instead of Len…he'd have done it better, somehow…he always did. But I'm glad to have the chance to say farewell to him, here, in these pages that he loved. Comics were a magical world for Len, and his enthusiasm for them showed in every story he wrote or edited. He taught us, inspired us, annoyed the hell out of us and never, ever stopped caring about what he did. In conversation back around the days when he was editing CRISIS ON INFINITE EARTHS, Len announced that even if he won millions in the lottery he'd come back to work the next day, because he couldn't imagine any-thing he'd enjoy more than making comics. He never won the lottery, but he had the lifetime he wanted. How many of us are lucky enough to say the same?