Beautiful Creatures' Kami Garcia Starts Line of Teen Titans Graphic Novels, Before They Were Superheroes
At the American Library Association meet for the launch of the DC Ink and DC Zoom line for younger readers, a new line of graphic novels under the DC Ink Young Adult was announced from Beautiful Creatures writer, Kami Garcia, focused on Teen Titans and beginning with Teen Titans: Raven, for March next year.
She will explore the Teen Titans lives before they realise they have powers, as a series of coming-of-age graphic novels, each featuring a different Teen Titan, and eventually the stories will interweave into a Teen Titans team story.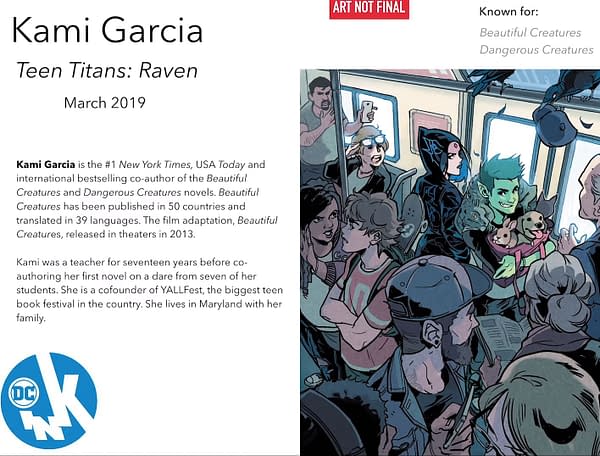 To get more details on these announcements, check out the ASA category tag.