Posted in: Comics | Tagged: Comics, Solicits
---
Kauzo Umezz's Cat-Eyed Boy in Viz Media August 2023 Solicits
Kazuo Umezz's horror stories, including Cat-Eyed Boy, are being reprinted in a deluxe hardcover edition from Viz Media in August.
---
Kazuo Umezz's horror stories, including Cat-Eyed Boy, are being reprinted in a deluxe hardcover edition from Viz Media as part of their August 2023 solicits and solicitations, including their Sublime line as well. Take a look…
CAT EYED BOY PERFECT ED HC VOL 01
VIZ LLC
JUN232279
(W) Kauzo Umezz (A) Kauzo Umezz
From the mind of Kazuo Umezz, undisputed master of Japanese horror manga and creator of The Drifting Classroom and Orochi, comes Cat-Eyed Boy! This deluxe edition contains five classic horror stories featuring a mysterious and dangerous cat-eyed boy who lives among humans, comes from the world of demons, and is despised by both. In four morbid tales, he interacts with humans and monsters to often-devastating ends. Then, in a final story, Cat-Eyed Boy must decide where his true loyalties lie-or if he has any loyalties at all.
In Shops: Aug 23, 2023
SRP: 34.99
ZOM 100 BUCKETLIST OF DEAD GN VOL 11
VIZ LLC
JUN232280
(W) Kotaro Takata (A) Kotaro Takata
Akira and company make it to Shikoku and take on a massive 1,300-kilometer pilgrimage! But just as they're getting used to the austere monastic life, Beatrix is captured by a group of coldhearted criminals! Can they save her without breaking their vows? Later, the gang is welcomed aboard a luxury cruise ship docked in the Seto Inland Sea. With no land-dwelling zombies to fear, it's a paradise of wild parties and loose living! For a while, at least!
In Shops: Aug 16, 2023
SRP: 12.99
CHOUJIN X GN VOL 03
VIZ LLC
JUN232281
(W) Sui Ishida (A) Sui Ishida
While Tokio and Ely work hard to become choujin protectors, Azuma is languishing in regular school as a normal student. It's not like he resents Tokio for getting to be a hero while he's stuck being a kid; it's just that Azuma really wants to be able to do more to help! He wants it more than anything…
In Shops: Aug 16, 2023
SRP: 14.99
WAY OF THE HOUSEHUSBAND GN VOL 10
VIZ LLC
JUN232282
(W) Kousuke Oono (A) Kousuke Oono
Through the Torii group's yakuza matriarch, Tatsu bags himself a new hustle as an enforcer-for the local supermarket! The gig? Catching shoplifters, of course! But can a househusband formerly known as "the Immortal Dragon" really change his allegiance, or will he be the one led out in cuffs instead?
In Shops: Aug 16, 2023
SRP: 12.99
ROOSTER FIGHTER GN VOL 04
VIZ LLC
JUN232283
(W) Shu Sakuratani (A) Shu Sakuratani
Keiji managed to save an imperiled town from being swept away, inspiring all who witnessed his heroic feat. Keiji's, Elizabeth's, and Chicken Little's fame has begun to spread, even among other birds. When a group of pigeons challenges the pride of chickens everywhere, there's only one way to defend it-a group date! But trouble follows Keiji everywhere he goes, and the appearance of a mysterious demon and a rooster claiming to be Keiji's half-brother can only complicate things…
In Shops: Aug 16, 2023
SRP: 12.99
CHILDREN OF WHALES GN VOL 22
VIZ LLC
JUN232284
(W) Abi Umeda (A) Abi Umeda
The people of the Mud Whale and Kivitos are all that stand between the world and certain destruction. But even with their combined strengths, are they enough to stop a monster driven by madness and caprice? Or will they all drown in the crashing waves of a Kataklym s unleashed?
In Shops: Aug 16, 2023
SRP: 12.99
HEART GEAR GN VOL 01
VIZ LLC
JUN232285
(W) Tsuyoshi Takaki (A) Tsuyoshi Takaki
Synopsis
After Roue accidentally activates Chrome without a base program, what's essentially his soul, she and Uncle Zett invite him into their makeshift family and encourage him to choose his own purpose. But when an insane machine attacks their home, will Chrome survive, much less find his purpose?
In Shops: Aug 16, 2023
SRP: 12.99
FANGIRL MANGA GN VOL 03
VIZ LLC
JUN232286
(W) Rainbow Rowell (A) Gabi Nam
Everything in Cath's offline life is going wrong. Just when she's started to realize her feelings for Levi, she sees him kissing someone else. Plus, her writing partner, Nick, is acting strange, and her twin sister, Wren, is suddenly making time for their mother-the same woman who walked out of their lives ten years ago! When their dad ends up in the hospital, Cath decides it's time to rethink her plans for the future. But how can she leave the past behind when it keeps showing up at her door?
In Shops: Aug 09, 2023
SRP: 16.99
KOMI CANT COMMUNICATE GN VOL 26
VIZ LLC
JUN232287
(W) Tomohito Oda (A) Tomohito Oda
Tadano's sister and mom are super supportive about his romantic prospects-they just somehow got the wrong idea about who he's dating! So it comes as a bit of a shock to them when he introduces Komi as his new girlfriend. Awkwardness abounds, but after three years of intense training, Komi is ready to face the challenge of talking to her boyfriend's family!
In Shops: Aug 09, 2023
SRP: 9.99
KAGUYA SAMA LOVE IS WAR GN VOL 26
VIZ LLC
JUN232288
(W) Aka Akasaka (A) Aka Akasaka
Will Kaguya's friends be able to rescue her from the clutches of her ruthless family? Miyuki does his best to negotiate with Kaguya's father for his daughter's freedom to live and love as she chooses. But Miyuki isn't the only one vying for Kaguya's hand… Then, the rest of Kaguya's friends-Chika, Ai, Yu, Miko, and Maki-use everything at their disposal to find and save her, from blackmail to electronic trackers to…skateboards?
Where there's a will, there's a way.
In Shops: Aug 02, 2023
SRP: 9.99
SHOW-HA SHOTEN GN VOL 03
VIZ LLC
JUN232289
(W) Akinari Asakura (A) Takeshi Obata
The preliminary round of the Wara-1 Koshien has begun! Azemichi and Taiyo have put their heart and soul into preparing for the competition, but if they're going to make it to Osaka, that holy land of comedy, first they're going to have to defeat the skilled comedy duo Sprechchor and a mysterious new opponent called Kirameki Confections, aka "the Stage Crushers." Will they be able to outdo these competitors and seize their ticket to the finals?
In Shops: Aug 09, 2023
SRP: 9.99
LOVES IN SIGHT GN VOL 03
VIZ LLC
JUN232290
(W) Uoyama (A) Uoyama
As Morio and Yukiko continue to grow closer, their friends do too-or try to, at least! Personalities clash between folks leading different lives, but can Yukiko help her best friend, Sora, use her love of running to help the group embrace each other's differences?
In Shops: Aug 16, 2023
SRP: 9.99
ART OF DEMON SLAYER KIMETSU NO YAIBA THE ANIME SC
VIZ LLC
JUN232291
(W) Ufotable, Koyoharu Gotouge (CA) Akira Matsushima
The incredible designs and thrilling animation of global smash hit Demon Slayer: Kimetsu no Yaiba have cemented its place as one of the most popular anime series of all time!
The Art of Demon Slayer: Kimetsu no Yaiba the Anime collects a wide variety of art, illustrations, and production material from the show, artfully crafted by popular animation studio ufotable. The book includes over 300 illustrations primarily created for the Tanjiro Kamado Unwavering Resolve arc and features an exclusive cover illustration by Akira Matsushima, character designer and chief animation director for the series.
In Shops: Aug 23, 2023
SRP: 19.99
AKANE BANASHI GN VOL 01
VIZ LLC
JUN232292
(W) Yuki Suenaga (A) Takamasa Moue
Akane unintentionally stirs up the specter of scandal when she's discovered taking informal lessons from her father's former teacher, Shiguma Arakawa. But she's about to make even bigger waves, because her first step in climbing the ranks of rakugo performer from zenza opening act to shin'uchi headliner is exchanging her secret lessons for formal training. And she'll still have to finish high school and navigate her relationship with Shiguma's existing apprentices, all while learning that becoming a stellar rakugo performer takes much more than just being good at performing!
In Shops: Aug 09, 2023
SRP: 9.99
JOJOS BIZARRE ADV PT 5 GOLDEN WIND HC VOL 09
VIZ LLC
JUN232293
(W) Hirohiko Araki (A) Hirohiko Araki
Giorno Giovanna, Bruno Bucciarati, and the surviving members of the gang have found themselves in the presence of the Boss, and his Stand ability appears to be invincible. After a long fight across Italy, after surviving so many battles and losing so many friends, the gang may not have a chance…but they haven't given up yet, and they don't plan to now. They'll need everything they've got-and maybe even a whole lot more than that-to survive what the Boss has in store for them!
In Shops: Aug 23, 2023
SRP: 19.99
JUJUTSU KAISEN GN VOL 20
VIZ LLC
JUN232294
(W) Gege Akutami (A) Gege Akutami
Synopsis
Fushiguro and Reggie have nearly crushed each other to death. Reggie makes a move to break the stalemate and bring their battle to its climax! Meanwhile, Okkotsu disrupts the four-way standoff between jujutsu fighters in the Sendai colony, leading to a fierce battle involving reincarnated sorcerers and a special grade cursed spirit!
In Shops: Aug 16, 2023
SRP: 9.99
BORUTO GN VOL 17 NARUTO NEXT GENERATIONS
VIZ LLC
JUN232295
(W) Masashi Kishimoto (A) Mikio Ikemoto
Boruto prepares to unleash the full power of his Karma against Code, but the stress on his body may be more than he can take. Meanwhile, Naruto heads to the battlefield to rescue his son, but will he make it in time?
In Shops: Aug 02, 2023
SRP: 9.99
MISSION YOZAKURA FAMILY GN VOL 06
VIZ LLC
JUN232296
(W) Hitsuji Gondaira (A) Hitsuji Gondaira
The race to track down Tanpopo member Kawashita is on! Taiyo goes undercover at a high-class hotel that sources say has ties to the evil organization. He makes his way to the top floor only to find a new enemy awaiting him! How can Taiyo hope to beat a monstrous foe pumped full of the new secret drug known as Cherry Blossom Leaf Hazakura, which was manufactured to replicate the Yozakura family's blood?!
In Shops: Aug 16, 2023
SRP: 9.99
SAKAMOTO DAYS GN VOL 09
VIZ LLC
JUN232297
(W) Yuto Suzuki (A) Yuto Suzuki
Sakamoto comes running to Shin's aid and clashes violently with Shinaya, who's being controlled by Gaku! Our heroes are striving to get information on X, who continues to operate in the shadows, but nothing has gone as planned during the JCC transfer test. How will it all end?!
In Shops: Aug 02, 2023
SRP: 9.99
AYASHIMON GN VOL 03
VIZ LLC
JUN232298
(W) Yuji Kaku (A) Yuji Kaku
Maruo and Urara might have convinced the Todoroki Alliance to join them, but with the Enma Syndicate declaring open season on every other gang in Kabukicho, will it be enough? While Urara negotiates with the tanuki and kitsune of the Kori Hotel, Maruo must prove his worth as a manga hero by finding a way for his fists to overcome Doppo's phantasmal flames and end the monstrous ayashimon's reign of terror.
In Shops: Aug 02, 2023
SRP: 9.99
WORLD TRIGGER GN VOL 25
VIZ LLC
JUN232299
(W) Daisuke Ashihara (A) Daisuke Ashihara
It's day two of the sealed environment phase of the away mission exam, and the examinees are diving into the demanding battle simulation, a strategy game that pits squad against squad! Unfortunately for Osamu and the rest of Suwa's Squad 7, their first opponent is Mizukami's Squad 9, which is already at the top of the test rankings. Does Suwa's Squad 7 have any hope of clawing its way up from last place?
In Shops: Aug 02, 2023
SRP: 9.99
POKEMON SWORD & SHIELD GN VOL 07
VIZ LLC
JUN232300
(W) Hidenori Kusaka (A) Satoshi Yamamoto
Henry adds the Comedian Pokémon Mr. Rime to his team and names it Kayne. After a complicated but ultimately successful Gym battle, Henry and Casey head to Spikemuth, where they are confronted by two Pokémon who are obviously being controlled by someone.
Who are these two menacing new Pokémon Trainers?!
In Shops: Aug 09, 2023
SRP: 4.99
KAZE HIKARU GN VOL 31
VIZ LLC
JUN232301
(W) Taeko Watanabe (A) Taeko Watanabe
In 1867, a time of turmoil for the Shinsengumi, Councilor Ito Kashitaro's complex espionage plan is put into action. Its ostensible purpose is to gain information on the Sat-Cho alliance, but as usual, Ito's got ulterior motives. When the selection of an outside member to join the Goryoeji espionage group causes controversy among the Shinsengumi rank and file, Sei, Okita, Saito, Hijikata, and Kondo reevaluate their roles in the organization.
In Shops: Aug 02, 2023
SRP: 9.99
PRINCE FREYA GN VOL 09
VIZ LLC
JUN232302
(W) Keiko Ishihara (A) Keiko Ishihara
After the king of Asha is murdered by Sigurdian forces, Freya and her knights rescue the king's mother and flee with the citizens of Asha to safety. But with Sigurdian retribution still looming and an unexpected betrayal on the path ahead, will Freya be able to protect the people of Asha?
In Shops: Aug 02, 2023
SRP: 9.99
SLEEPY PRINCESS IN THE DEMON CASTLE GN VOL 21
VIZ LLC
JUN232303
(W) Kagiji Kumanomata (A) Kagiji Kumanomata
The princess gets shrunk to the size of a child, and with dire consequences…instigated by her, naturally. The mystery of why the Ten Guardians only number nine individuals is investigated…with mixed results. The search for a spy in the castle ends in…confusion. But at least the story of Demon Cleric's transformation into a gentler, kinder demon is clarified. Plus, hypnosis, hot pot, and Midnight's hound!
In Shops: Aug 09, 2023
SRP: 9.99
MY SPECIAL ONE GN VOL 03
VIZ LLC
JUN232304
(W) Momoko Koda (A) Momoko Koda
Sahoko is officially dating Japan's top idol! Now that her bias is her boyfriend, Sahoko sets about bettering herself for Kouta, but things quickly get complicated when a celebrity rival appears!
In Shops: Aug 02, 2023
SRP: 9.99
YONA OF THE DAWN GN VOL 39
VIZ LLC
JUN232305
(W) Mizuho Kusanagi (A) Mizuho Kusanagi
Synopsis
The battle between Kohka and South Kai intensifies, and Hak has no choice but to disguise himself as a South Kai soldier! To make matters worse, he runs into General Rahn, with whom he has crossed swords before. Now Hak's identity as a citizen of Kohka is exposed, and he's still in enemy territory with no backup!
In Shops: Aug 02, 2023
SRP: 9.99
RAINBOW DAYS GN VOL 05
VIZ LLC
JUN232306
(W) Minami Mizuno (A) Minami Mizuno
Relationships progress as everyone sets off on an overnight trip to an amusement park. Natsuki and Anna find themselves alone together in a rising Ferris wheel cabin…!
In Shops: Aug 02, 2023
SRP: 9.99
MEGUMI & TSUGUMI GN VOL 03
SUBLIME
JUN232272
(W) Mitsuru Si (A) Mitsuru Si
After meeting during a fight, alpha Megumi and omega Tsugumi wound up friends with benefits, but now the two are a true couple! Megumi is overjoyed that Tsugumi accepts being with him even when he's not in heat, but Tsugumi is still Tsugumi-oblivious in matters of the heart. Wanting to be serious about their relationship, Megumi consults his father again but is only left to ruminate. To make matters worse, someone new is vying for Tsugumi's attention!
In Shops: Aug 09, 2023
SRP: 12.99
YARICHIN BITCH CLUB GN VOL 05
SUBLIME
JUN232273
(W) Ogeretsu Tanaka (A) Ogeretsu Tanaka
In an extracurricular experience gone hilariously wrong, innocent Takashi Tono accidentally joins a club of young men who put the "dick" in "valedictorian."
At an all-boys' boarding school deep in the mountains, hapless transfer student Takashi Tono joins the Photography Club, only to learn too late that the club's main extracurricular activity is offering its sexual services to the student body! Now that Takashi's surrounded by bedroom aces, can this virgin survive a day, much less the whole school year, as part of the school's most lascivious club?
In a bid to stave off the sex quota required of the promiscuous Photography Club members, first-year Takashi Tono has protected his virginity by fake-dating fellow club member Yu Kashima. But while Kashima's affections are real, Tono instead has a crush on his sweet-and-sour classmate Yacchan-as does club upperclassman Tamura! When confessions come to a head, hearts will break!
In Shops: Aug 09, 2023
SRP: 12.99
---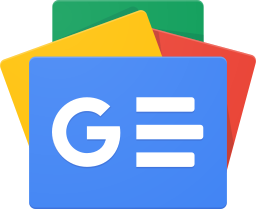 Stay up-to-date and support the site by following Bleeding Cool on Google News today!